Thailand Tourist Attractions and Places of Interest
Thailand is surrounded by Myanmar, Laos, Cambodia and Andaman Sea, Thailand the country in Southeast Asia is one of the most sought after destination that is visited by tourists from all over the world. It is one of the most visited countries with so many alluring attractions that need no definition. So if you want to enjoy vacation in this incredible country Thailand, here are some of the few attractions that are worth to visit and explore.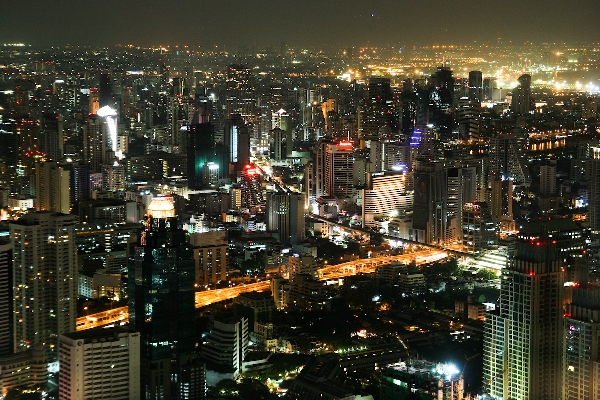 Bangkok
Rich cultural phenomenon, tourist treasure and home to alluring attractions, Welcome to Bangkok. It is one of the most contrasting and compelling tourist destinations that are visited by tourists and holiday makers from across the corner of the globe. Here tourists can enjoy ultimate holidays with immense pleasure and take back home incredible memories to relish in forever. There are so many interesting tourist places and among those many some of the finest place that is worth to visit are Grand Palace, Jim Thompson's House, Temple of the Reclining Buddha, Temple of the Emerald Buddha, National Museum, Royal Barges National Museum, etc. Bangkok is home to so many enticing and alluring tourism attractions and explore all is truly an incredible experiences.
Chiang Mai
Chaingmai also written as Chiengmai is culturally significant city in Northern Thailand. Being a capital city of the Chaingmai provience, it has turned to be a modern city visited by millions of tourists from all over the world. The presence of thousands of temple and the historical site gives Chaing Mai timeless elegance. San Sai, Mae Ali, Chiang Mai International Airport and many other world renowned attractions are there in Chaing Mai which are worth to visit and explore.
Pattaya
Located just two hours drive from Bangkok, Pattaya is internationally renowned sightseeing destination that is visited tourists from all the nook and corner of the globe. It is amazingly gifted by the nature and holds some of the finest attractions including The sanctuary of Truth, Underwater World, The Bottle Art Museum, Elephant Village, Ripley's Believe It or Not, Underwater World and Suan Chaloempharakiat. These places are amazingly beautiful and hold some of the finest of attractions that pulls that attention of tourist from all over the world for Pattaya Thailand Tours.
Categories: Abacos, Asia, Thailand
Tags: Andaman Sea, Bangkok, Chiang Mai, Chiang Mai International Airport, Laos, Pattaya, Thailand, Wat Pho