Best beaches in Spain, many folks who go on vacation want to go to a place with lots of beaches. And one of those locations is the popular country of Spain. It is renowned for its abundance of beautiful beaches and is certainly one of the major destinations for holidaymakers wanting to be near the ocean. The one problem is that there are so many beaches to choose from one often ends up confused. Allow us to describe what we here feel are perhaps the best five in all of Spain.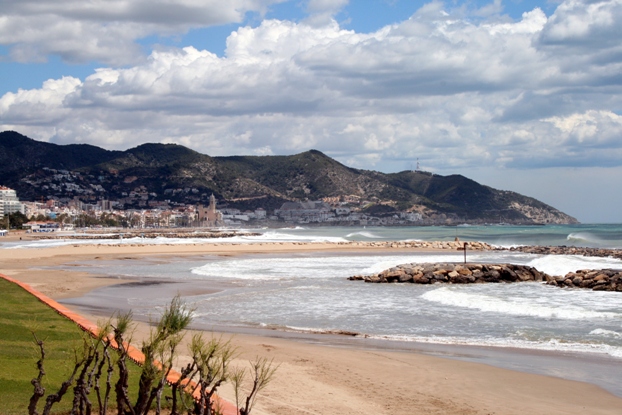 Ses Illtes – This beautiful beach is located in the Formentera region. Many who have visited have come away describing Ses Illtes as being the closest thing to paradise on Earth. With its sandy white beaches and gorgeous turquoise colored waters it's not hard to see why. It is also a very popular destination for those seeking to engage in water sports. Snorkeling, sailing and sky sailing are among the more popular of activities. And there is entertainment galore.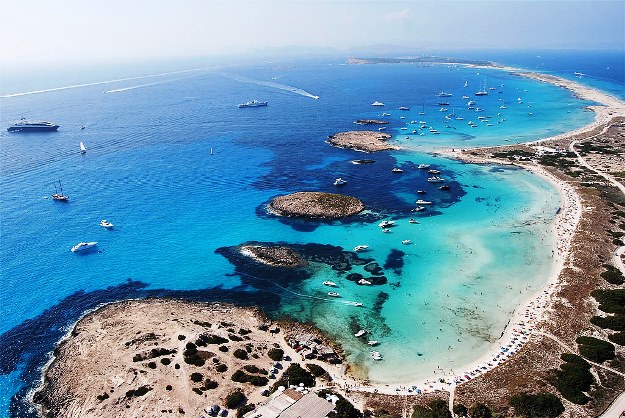 Costa Del Sol – The Costa Del Sol is another popular holiday destination. What really appeals to visitors is the fact that the Costa Del Sol has mild weather all year round, and has a large amount of golf courses, with more than 70 in total occupied. In addition to an array of activities in the water such as scuba diving, sailing and dolphin safaris, there are also a lot of horse riding to be enjoyed as well. Overall there are more than 150 kilometers of beaches in this region.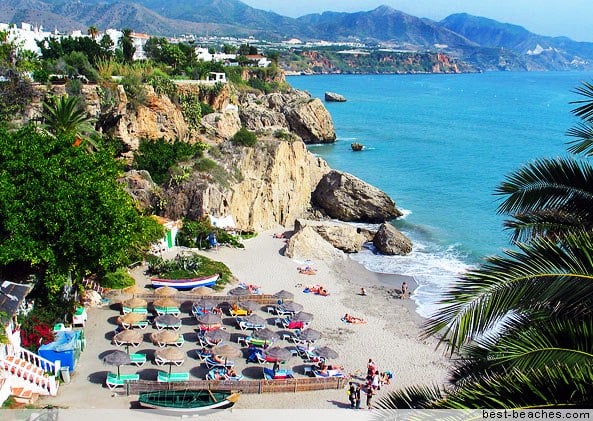 Sitges Beaches – Sitges is a small sized town situated on the Costa Brava, but don't let its size fool you. With 17 beaches of different variety , whatever particular wants and needs you have in a beach, you will find it in Sitges. This area is a top holiday destination for those into the club scene and you can indeed party until the break of dawn here. There's an abundance of activity pretty much round the clock. Expectedly, weekends and peak seasons are amongst the most popular times .
Playa De Las Catedrales – This beach is in Galicia. What is really unique about this particular beach is its fascinating rock formations, which are all naturally formed. However, do be advised that most of the features are only viewable when the tide is low. It is one of the most picturesque of all Spain's beautiful beaches.
Visitors have likened the rock formations to those like the arches of a church. There is swimming to be had when the tide is high.
San Sebastian – This is widely considered to be one of the best in-city beaches not just in Spain, but in all of Europe as well. What is unique about this beach setting is that one can enjoy the water amidst an assortment of churches and historical structures. San Sebastian is additionally one of the most popular resorts for surfers, both locals as well as those on holiday.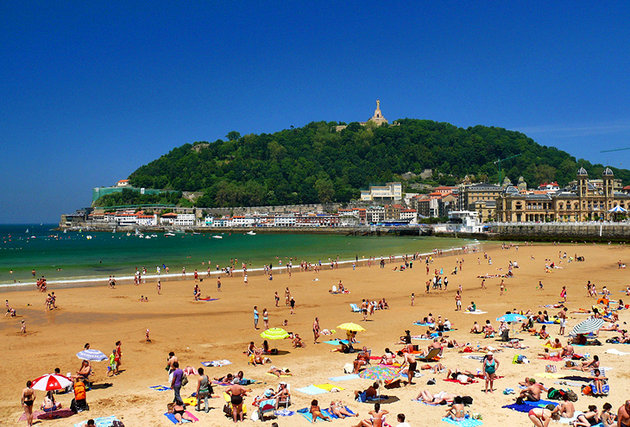 Granted , you could ask people who have come to Spain on holiday and they may give you a different opinion of what the best beaches are. But for the most part, the five mentioned here are without a doubt on the best list of many. One thing is for sure; if you're looking for a great place with plentiful beaches to enjoy your holiday at, Spain is certainly a worthy choice .