Top Steakhouses in New York City
New York City is known as a City that never sleeps. There are great things to experience, from outstanding restaurants and shopping to great sightseeing opportunities and activities. One experience you wouldn't want to miss is eating out. Yes The New York city has the best of restaurants and the best of cuisine that it can offer in the whole world. It has the variety of cuisine from all over the world.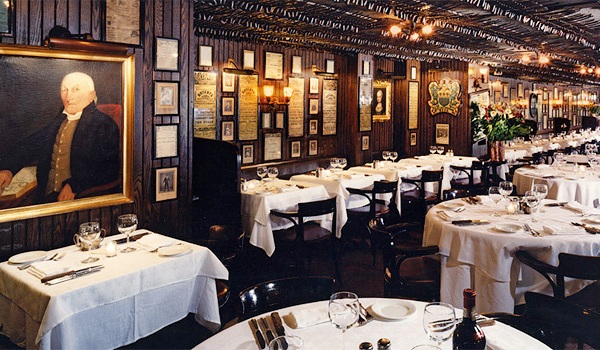 You just must not miss it. You won't believe but its true you can enjoy a fancy expensive dine or you can chill out with a best pizza ever. You can lavish it or have budget meal all is available in this city. This city will not disappoint you.
In order to enjoy all that the New York City offers there is a list of place given where you can enjoy the best steaks. The list below gives the name of the best New York restaurants who offer juicy porterhouse or New York Strip steak, anything New York City steak houses offers all variety and best kind of steaks you would have ever tasted.
1.Peter Luger Steakhouse:  Peter Luger has been named the best steakhouse in New York City by Zagat Survey for 28 years in a row. The Brooklyn location is known for its long wooden bar, and the "dining rooms have a Teutonic air, with exposed wooden beams, burnished oak wainscoting, brass chandeliers and weathered beer-hall tables. It's a cash only restaurant but it has the best steaks. They have been serving the most outstanding porterhouse steaks in Williamsburg, Brooklyn. This restaurant is just a short cab ride from Manhattan and well worth the trip.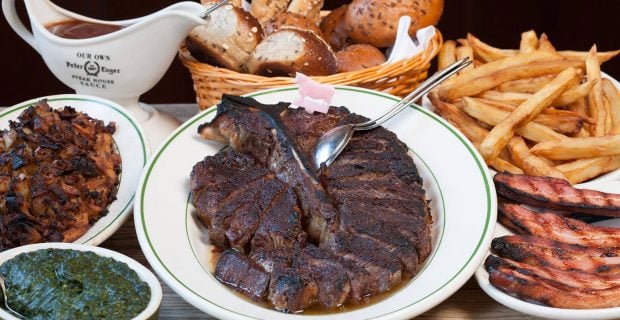 2.The Strip House: . A sultry steakhouse in New York City's Greenwich Village where old-world glamour meets modern style and sophistication. Experience the combination of charred cuts perfectly paired with decadent sides, such as Truffle Creamed Spinach and Goose Fat Potatoes. And be sure to save room for the famed 24-Layer Chocolate Cake.  Big appetite is recommended, you start with lobster's bisque and then you can dig into the New York Strip, rib-eye or porterhouse steaks.
Categories: Abacos, New York, New York City, USA
Tags: Beef, BLT, BLT Prime, BLT Steak, Bowling Green (New York City), Del Frisco, Del Friscos, etraveltrips, Filet Mignon, Keens Steakhouse, Manhattan, New York, New York City, New York City Dining, New York City Restaurant, Palm Restaurant, Peter Lugers, Restaurant, Restaurants, Spark Steakhouse, Steakhouse, Strip steak, T-bone steak, The Old Homestead, Top restaurants, Top steak houses NYC, Wolfgangs