The magic of South Island New Zealand
New Zealand has one of the most striking and diverse landscapes on earth. When traveling around the South Island, you'll be treated to incredible views that change before your eyes with every turn. Between the striking mountain range known as The Remarkables, giant fjords of Milford Sound, and the rolling farmlands filled with grazing sheep, every scene will take your breath away.

It's easy to travel around the South Island; just rent a car or hop on a tour bus. Out and about, you can enjoy natural beauty as you hike one of the many trails, take part in a heart-pounding adventure, or revel in a relaxing boat journey that showcases awe-inspiring scenery.
You can see a lot on the South Island in a relatively short time. New Zealand is a small country that packs a huge punch. This collection of photos not only showcases the spirit of the island, but also (hopefully) awakens your senses and gets you dreaming of traveling to a far-off land.
Sunset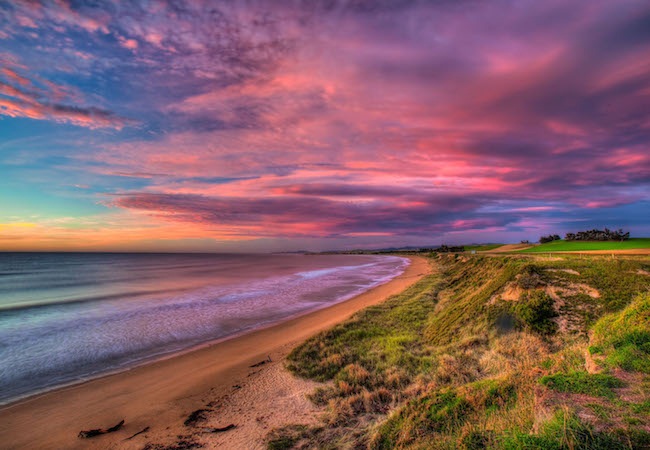 While camping on a beach on the South Island, we were treated to this spectacular sunset. It was just one of the incredible views we saw during our six weeks of travel there.
Moeraki Boulders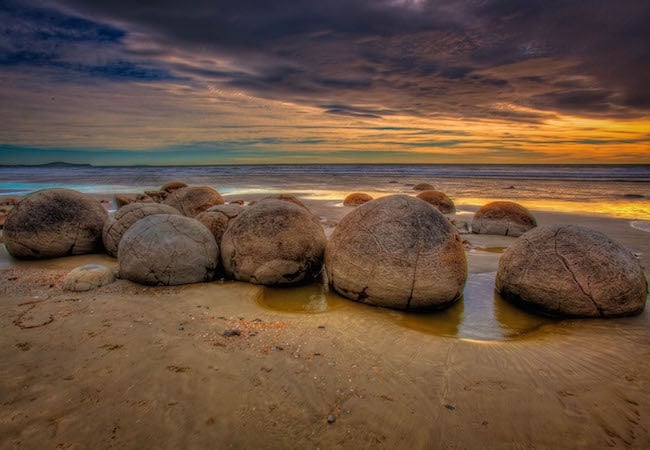 The Moeraki Boulders are giant spheres scattered along Koekohe Beach. The beach is a protected area that is fascinating to explore. These unique rocks were created over the course of 4 to 5 million years. When you see them with your own two eyes, it's difficult to believe that they weren't manmade.
Lake Wanaka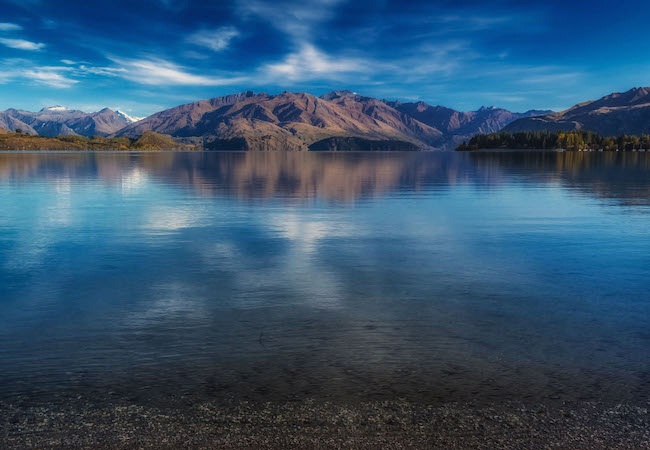 New Zealand is blessed with many beautiful lakes and Lake Wanaka is one of the more famous lakes in the country. You can do lots of adventures in the area, including hiking, canyoning, climbing, and skydiving. It's also a popular spot in the winter for skiing!
Lake Tekapo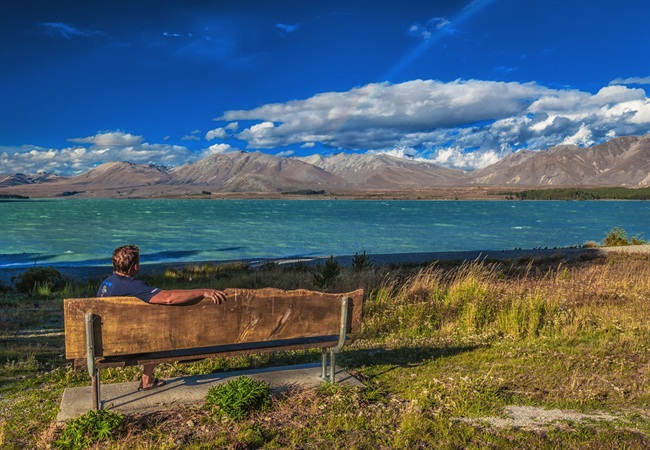 Lake Tekapo is a gorgeous stop on the South Island and a popular tourist destination. I'll never forget riding a bicycle into a nearby town and witnessing the vivid turquoise waters. We traveled part of our New Zealand Adventure with The Flying Kiwi and they offered bikes to use during the hop-on/hop-off tour.
Milford Sound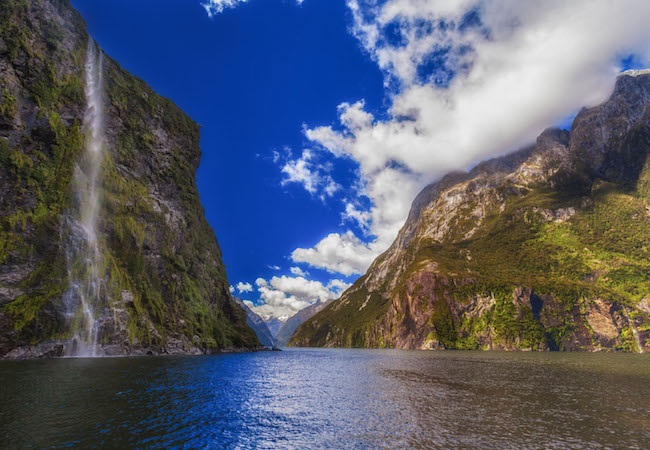 Milford Sound is an massive fiord in the far southwest of New Zealand. It's been rated one of the top travel destinations on Earth, and is the most popular attraction in all of New Zealand. A boat trip on the sound is a must.
Whale-watching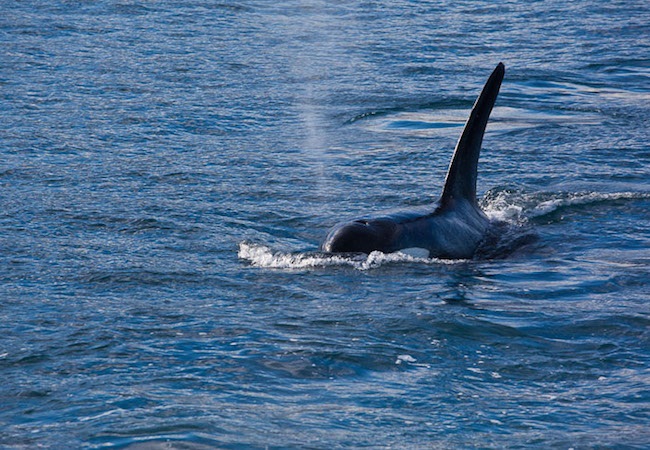 The chances of spotting a whale in Kaikoura are so good that if you don't see one, you'll receive an 80 percent refund on your whale-watch trip. During our excursion, we saw several whales, including a sperm whale, humpback whale, and a pod of killer whales.
Pilot a stunt plane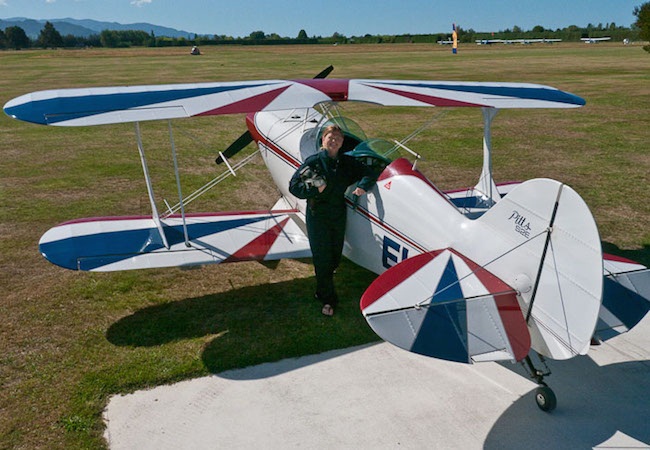 This ultimate extreme adventure can be done in Abel Tasman with U-fly Extreme. In mid-air, you take controls of the plane with the guide of a pilot, and you flip, spiral, and dive through a series of aerial acrobatics. Truly an experience you'll never forget.
Kayaking
An incredible way to explore the coast is by kayak. There are several places you can go sea kayaking on the South Island. This photo was taken at Abel Tasman.
Skydiving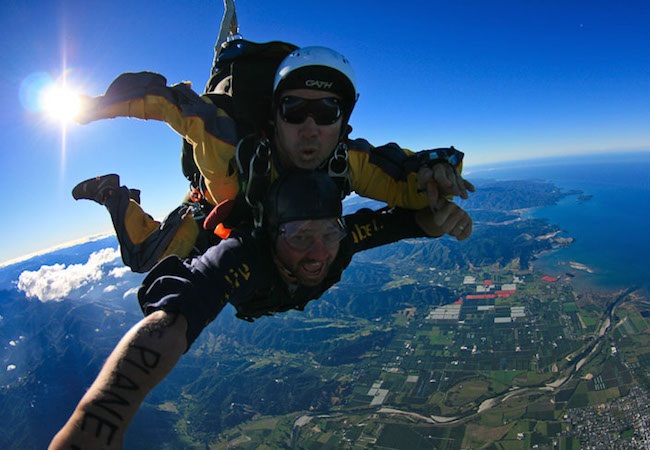 New Zealand is the adventure capital of the world and you can go skydiving in nearly every major tourist destination. If you want to try skydiving at some point in your life, this is the place to do it. Make sure to have the tunes chosen for your video soundtrack, as most skydiving operations prepare (and sell) videos of you flying through the air.
Queenstown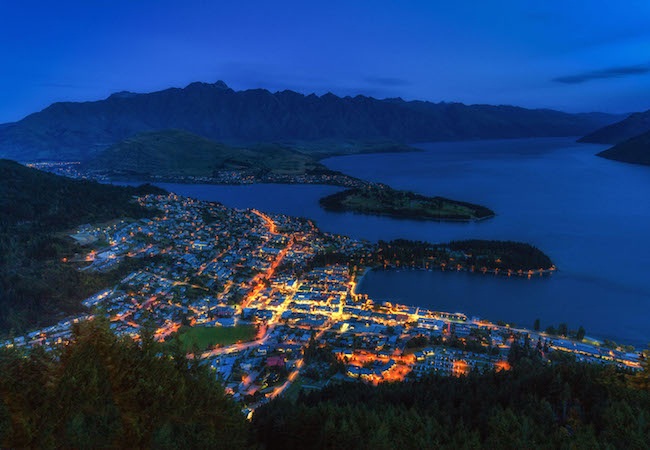 New Zealand is considered the adventure capital of the world, and Queenstown is the adventure capital of New Zealand! Bungy jumping was invented here by AJ Hackett, and there are three different bungy jumps in the area. There also is paragliding, sky diving, jet boating, and canyoning. The adventures go on and on around this popular South Island destination. I can't wait to see what they invent next!
Fox Glacier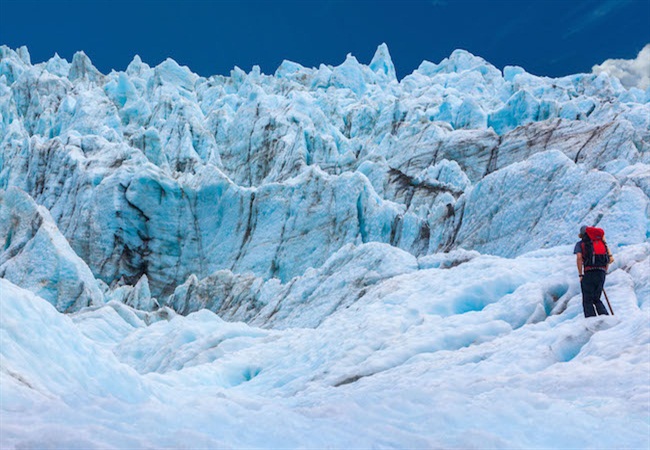 Fox Glacier is one of the most accessible glaciers in the world, and a guided glacier walk here is as thrilling as it gets. Professional guides keep you safe and sound as you check out crevasses, giant snow caves, and jagged ice. Don't try to walk this glacier alone; it take a professional to navigate all the hazards of moving ice.
Beautiful scenes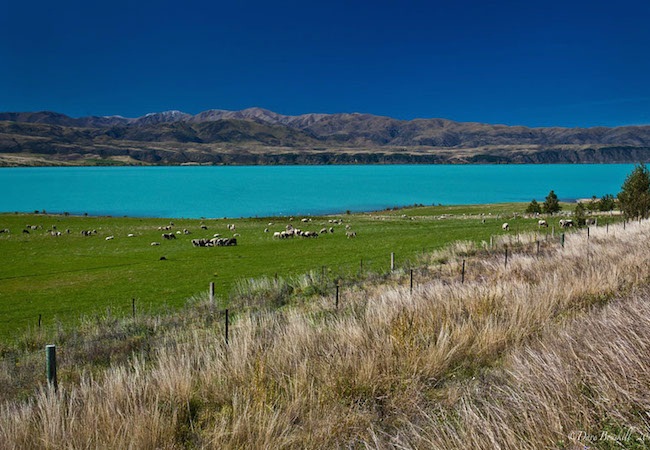 Simply driving around the island is an adventure. We spotted this incredible view from the side of the road and had to pull over to take a photo. The backdrop of mountains with sapphire blue waters and sheep in the foreground captures the essence of New Zealand perfectly.
Expedia compensates authors for their writings appearing on this site, such compensation may include travel and other costs.
This author has either a relationship with, or received other compensation (which may include monetary or in-kind compensation) from, the product or service providers that are the subject of this post.