The magic of South Island New Zealand
The magic of South Island New Zealand
New Zealand has one of the most striking and diverse landscapes on earth. When traveling around the South Island, you'll be treated to incredible views that change before your eyes with every turn. Between the striking mountain range known as The Remarkables, giant fjords of Milford Sound, and the rolling farmlands filled with grazing sheep, every scene will take your breath away.

It's easy to travel around the South Island; just rent a car or hop on a tour bus. Out and about, you can enjoy natural beauty as you hike one of the many trails, take part in a heart-pounding adventure, or revel in a relaxing boat journey that showcases awe-inspiring scenery.
You can see a lot on the South Island in a relatively short time. New Zealand is a small country that packs a huge punch. This collection of photos not only showcases the spirit of the island, but also (hopefully) awakens your senses and gets you dreaming of traveling to a far-off land.
Sunset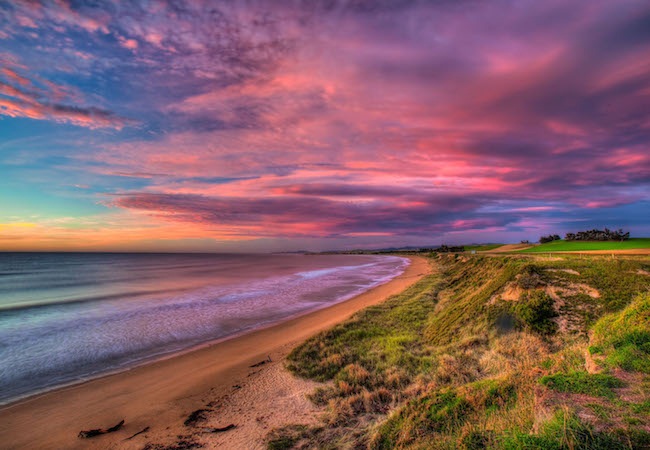 While camping on a beach on the South Island, we were treated to this spectacular sunset. It was just one of the incredible views we saw during our six weeks of travel there.
Moeraki Boulders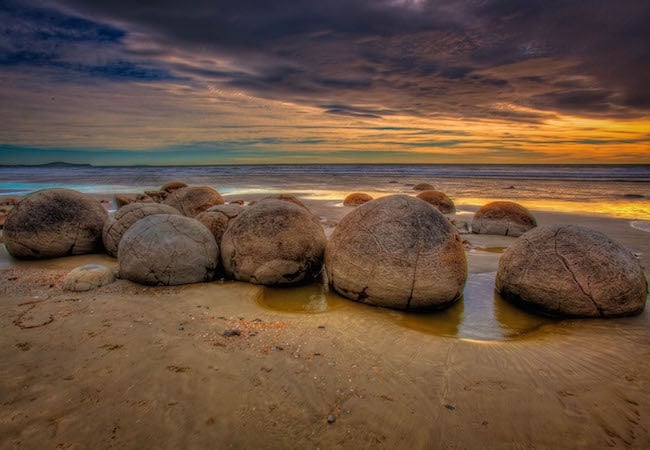 The Moeraki Boulders are giant spheres scattered along Koekohe Beach. The beach is a protected area that is fascinating to explore. These unique rocks were created over the course of 4 to 5 million years. When you see them with your own two eyes, it's difficult to believe that they weren't manmade.
Lake Wanaka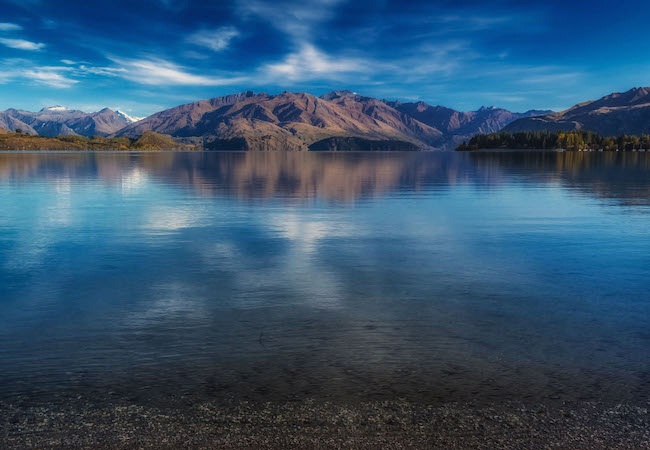 New Zealand is blessed with many beautiful lakes and Lake Wanaka is one of the more famous lakes in the country. You can do lots of adventures in the area, including hiking, canyoning, climbing, and skydiving. It's also a popular spot in the winter for skiing!
Categories: Abacos, Asia, Auckland, Marlborough, New Zealand, Queenstown
Tags: Abel Tasman National Park, Adventure Travel, etraveltrips, Family vacations, Fiordland, Fox Glacier, Hot Water Beach, kayaking, Meteorological Service of New Zealand Limited, Milford Sound, New Zealand, New Zealand Transport Agency, New Zealand Travel, New Zealand Vacation, New Zeland, Queenstown, Skydiving, South Island, Whale watching