With over 10,000 chateaux's in Bordeaux, it can be very difficult to know which ones are the best to visit. But many aren't open to the general public, and others you have to call up beforehand and arrange a private appointment and tour. So which are the best vineyards to visit? Here's our list of favorite Bordeaux fine wines tours, which not only have excellent wines, but also have friendly tours open to all.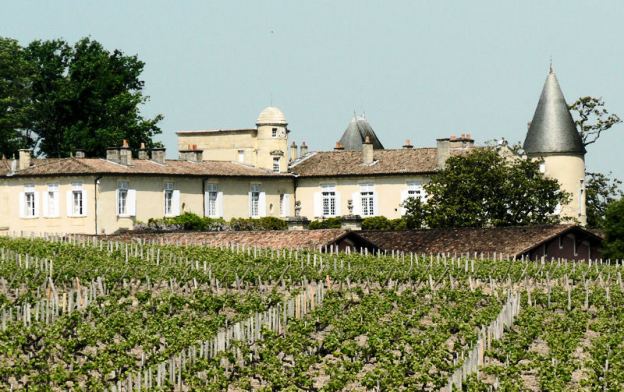 The most famous of all the vineyards in Bordeaux, Chateau Lafite Rothschild has been around for hundreds of years.
Steeped in history and ancient vines, it's a must visit if you can manage to get an appointment. You must contact the Paris office in writing for an appointment, but it is worth the extra effort.
Close to St Emillion this boutique style vineyard and hotel provides house parties accompanied with teachings from an oenologist on different grapes and how to match wines to different foods. A great way to let your hair down and have some fun after a more formal visit to Chateau Lafite Rothschild.
Perfect for families this Chateau is a fairytale castle bound to wow everyone who visits. They offer an audio and video iPod tour of the vineyards, and a quiz to keep children occupied and entertained. While the adults are given a tasting session in the old pigeon tower, children are included in the experience with a glass of grape juice.
Working winery and boutique hotel, La Relais de France Mayne is at the top of every oenophile's list, not only can you have a tasting, but you can also have a wander and learn all about what wines are fermenting in the cellar, as well as touring the grounds and vineyard.
Very easy to access as you don't have to have an appointment, Chateau Lanessan is an excellent vineyard for tastings. A wide variety of wines and an introduction to 'the art of blending' make for a great experience.
As well as the beautiful old building, there are also dramatic cellars, a wine bar and traditional barrel makers, giving you the full wine-making and tasting experience. They also have an excellent restaurant and hotel, so really, there's no need to leave the chateau at all.
Here you can be a vigneron for a day, and help the workers analyzing and topping up the barrels in the cellar, as well as going for a five course lunch with only the best wines to accompany it.