The Top Attractions in Phoenix Arizona
Phoenix is a great place to spend a vacation and looking at some of the top tourist attractions you will soon see why. Phoenix may be a desert city but there is nothing wanting about this thriving metropolis or the attractions on offer for visitors.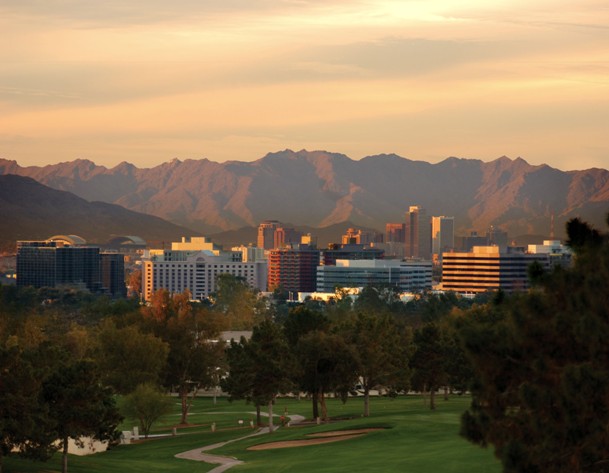 The city has grown rapidly from humble desert town origins, and indeed it is one of America s fastest growing cities today. With a diverse community and a past rich in indigent culture, there is something on offer for the visitor no matter what their interests are and there is something for all of the family to enjoy.
Here are the top tourist attractions in Phoenix.
With over 35 interactive exhibits, the Arizona Science Center provides an eye opening experience for all enquiring minds no matter how old they are. There is also a giant screen theater and a computerized planetarium offering great visual and educational films and experiences.
With hundreds of different plants on display, you will be amazed at just how many different species of cactus there are as well as the multitude of displays that they create completely naturally. The Desert Botanical Garden is particularly impressive in the spring when the flowers are in bloom but you will find a wide range of events are arranged throughout the year for art and glass, cuisine, music and dancing.
Bequeathed and initially funded by the Heard family, the Heard Museum focuses on the art and cultural history of the Native American people, and particularly the Indians of the Southwest. World renowned for the collection of the art of the Indian people, you will find basketwork, jewelry, textiles and a very large collection of Kachina dolls scattered throughout the numerous exhibition halls including ten outdoors.
Categories: Abacos, Arizona, Phoenix, USA
Tags: Arizona, Arizona Science Center, Botanical Gardens, City Vacations, Family vacations, Golf Vacation, Heard Museum, Kachina, Museums, Phoenix, Phoenix Arizona, Phoenix Art Museum, Romantic getaways, Rosson House, Shopping, sightseeing, South Mountain Park