The Blues Highway Make a pilgrimage to a mythical musical crossroads
Highway 61 is the famed two-lane road that carried poor rural musicians and sharecroppers out of the dusty Mississippi cotton fields in the 1930s and '40s. This 'Blues Highway' led them north towards Memphis and St. Louis, where audiences first clamoured for the raw, emotional singing and guitar playing that emerged from the Jim Crow South.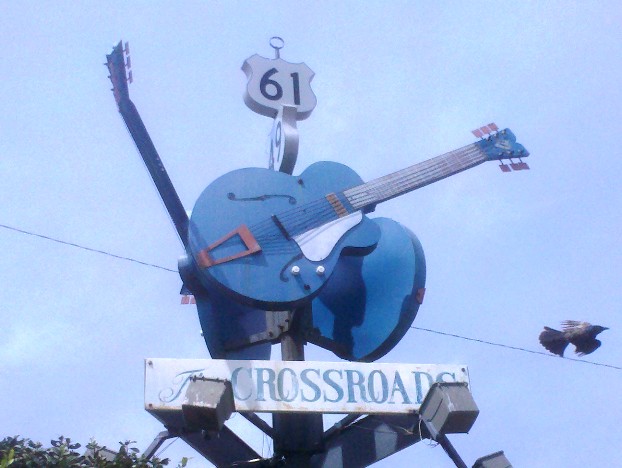 The cradle of the American blues movement, Clarksdale is an eerily compelling place—a flat, gritty town of 20,000 that lies at the well-known intersection of Highways 61 and 49—the crossroads, legend claims, where aspiring blues musician Robert Johnson sold his soul to the devil in exchange for the prodigious guitar-playing skills he acquired, seemingly overnight. Johnson, a tortured soul and a travelling man, only lived for music, whisky and women, and sang of 'Hellhounds on My Trail'. Only 29 when he was allegedly poisoned by a jealous husband in 1938 at the Three Forks 'juke joint' in Greenwood, Johnson has influenced generations of blues and rock artists around the world.
Clarksdale has also produced such musical greats as Jackie ('Rocket 88') Brenston, Sam Cooke, Ike Turner and Muddy Waters. Join the thousands of music lovers from all over the world who peregrinate to the Delta Blues Museum, located in an 1812 train station at the edge of town. Here you can see, among countless displays, the actual wood cabin where Waters grew up as a sharecropper in the 1920s, as well as vintage guitars, photographs and other artifacts.
Other must-see sites include Cat Head Delta Blues and Folk Art, where you can browse bookshelves and record bins for obscure gems and one-of-a-kind art. The Ground Zero Blues Club, a cotton warehouse reconstructed as a 'juke joint' and within spitting distance of the Delta Blues Museum, serves blue-plate specials by day and smouldering live blues by night. It is co-owned by Oscar-winning actor Morgan Freeman (a native Mississippian), who is also a proprietor of Madidi, one of Mississippi's best upscale restaurants.
Categories: Abacos, Clarksdale, Mississippi, USA
Tags: Clarksdale, Mississippi, Music, Musical Festival