The Caribbean's 10 Best Beaches
The
Caribbean
has, in our humble opinion, the best beaches in the world, and choosing just 10 is, well difficult. The Beach List is the product of our travels across the region, having combed beaches, snorkeled reefs and waded in waves across the Caribbean Sea. Now we offer our picks for the best beaches to visit, in no particular order. See you in the sand!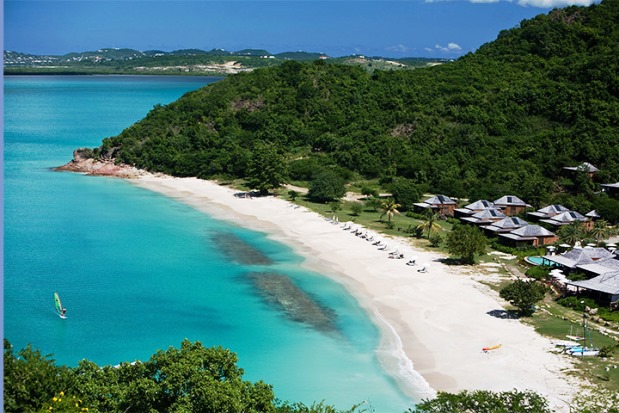 1 Palm Beach (Aruba)
– The renowned two-mile-long strip known as Palm Beach is home to glamorous high-rise hotels and dotted by water sports concessions, piers, beach bars, restaurants and shops. Calm waters make this a comfortable haven for swimmers and snorkelers. A walk along the coast at dawn or sunset is perfect for exercise and quiet reflection. Taking in the magnificent tangerine sunset or enjoying candle-lit, barefoot dining on the beach can be the perfect finale to a lazy or exciting day of sun and sea.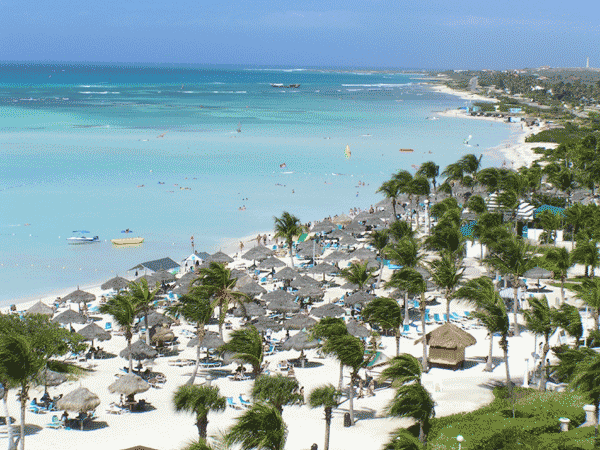 2 Grand Anse Beach (Grenada)
– 3km beach with sugar-white sand, lots of space & shallow waters. A silky stretch of sheltered white sand where visitors and locals enjoy the view of the capital, this world famous beach spans two miles/three kilometres along the southwest coastline. Nearby water sport specialists, hotels, restaurants and vendors offer a variety of services and local products.
3 Johnson's Point (Antigua)
– Johnson's Point beach is a unique beach because of its combination of relative seclusion and connectedness. This isn't as crowded as some of the other Antigua beaches, but it still within reasonable distance to civilization. During peak tourist times, Johnson's Point can still get a bit crowded, yet it remains as one of the more remote beaches on the island year-round. From St. John's, Johnson's Point is located on Valley Road coastal highway between
English Harbor
and North Antigua. Stop over while exploring the island and your bound to appreciate this great tropical location.
Categories: Anguilla, Antigua, Aruba, Bahamas, Caribbean
Tags: Anguilla, Aruba, Beach Vacation, Caribbean, Castara, Crane Beach, Jamaica, Negril, Romantic getaways, Tobago