"This Kentucky Derby, whatever it is—a race, an emotion, a turbulence, an explosion—is one of the most beautiful and violent and satisfying things I have ever experienced," wrote novelist John Steinbeck. Billed with little exaggeration as 'the greatest two minutes in sports', the Kentucky Derby is the oldest continuously held sporting event in America and one of the most prestigious horse races in the world.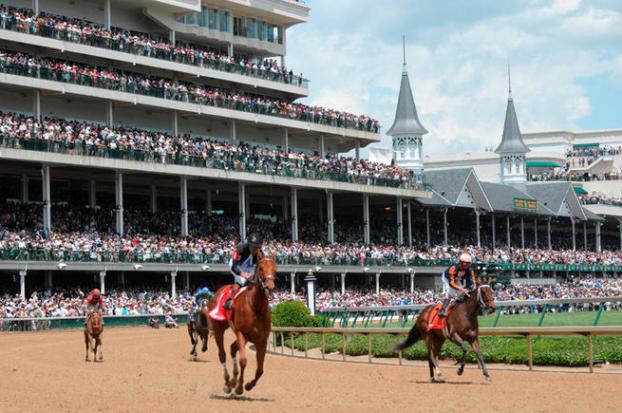 Although horse racing in Kentucky goes back to 1789, Louisville's Churchill Downs didn't officially open as the home of the Derby until almost 100 years later. A $121 million (£78 million) renovation of the facility was completed in 2005, when the overall Derby purse stood at $2 million (£1.3 million). By tradition, each year the winning horse is draped with a blanket of red roses.
The two-week Kentucky Derby Festival that precedes the race is the nicest time of year in the Bluegrass State, when the dogwoods are in magnificent bloom. Thunder Over Louisville, the largest annual fireworks display in the country, kicks things off as spectators flood the banks of the Ohio River, where the extravaganza takes centre stage. Other festivities include hot-air balloons, a marathon, the Pegasus Parade and an old-fashioned steamboat race that pits the hometown Belle of Louisville (toting party-loving passengers and Derby dignitaries) against the Delta Queen of New Orleans.
Horse lovers not attending 'The Run for the Roses' may enjoy 'Dawn at the Downs', beginning the Saturday before the Derby and continuing through to the Thursday of Derby Week. Visitors can enjoy a Kentucky-style buffet breakfast while watching celebrity equines go through their training. Finally, Oaks Day, held the day before the Derby, is when crowds pack the paddocks, grandstands and infield to watch the Grade 1 stakes race for Thoroughbred three-year-old fillies. If you happen to miss Derby season, relive the excitement of past races at the Kentucky Derby Museum, where the inspiring careers of its many champions are documented.
For lodgings during these events, well-heeled Derby veterans have checked into the Seelbach Hotel since its opening in 1905. Its comfortable grandeur so impressed hotel guest and American author F. Scott Fitzgerald that he set a scene from The Great Gatsby here. The hotel's opulent fine dining restaurant, the Oakroom, was once a billiards room that hosted the likes of Al Capone.