In the 19th century, wealthy, socially prominent families like the Vanderbilts and Astors descended on Newport to escape the cities' stifling summer heat in their seaside 'cottages'. But their definition of 'cottage' was one only an aristocrat would understand.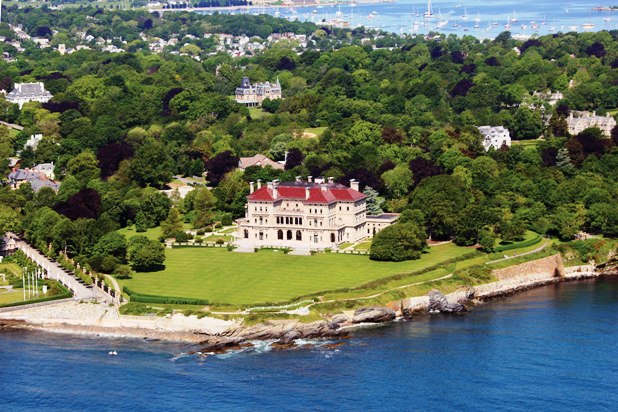 Built in the days before income taxes, antitrust laws and other great levellers, each was grander than the next, with an aesthetic Louis XIV would have appreciated. Over time, the profusion of these families turned Newport into America's regatta capital and guaranteed a steady flow of 'lifestyles of the rich and famous' tourism for decades to come. Today, about a dozen of the old 'cottages' are open to the public, including The Breakers, a 70-room Italian Renaissance-style palazzo built for Cornelius Vanderbilt II.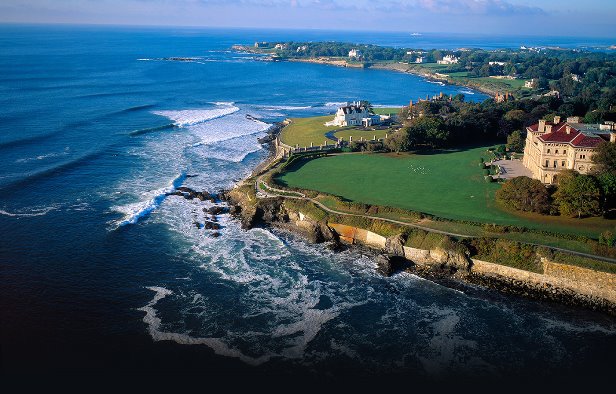 Completely over-the-top in design and proportion, it has 23 bedrooms, a gilded 2,400-square-foot dining room lit by 12-foot chandeliers and a great hall designed to resemble an open-air Italian courtyard, with a 45-foot sky blue ceiling. Started in the fall of 1893, and completed in the summer of 1895, its construction took the work of some 2,000 workers and craftsmen, including a platoon of master artisans brought in from Europe.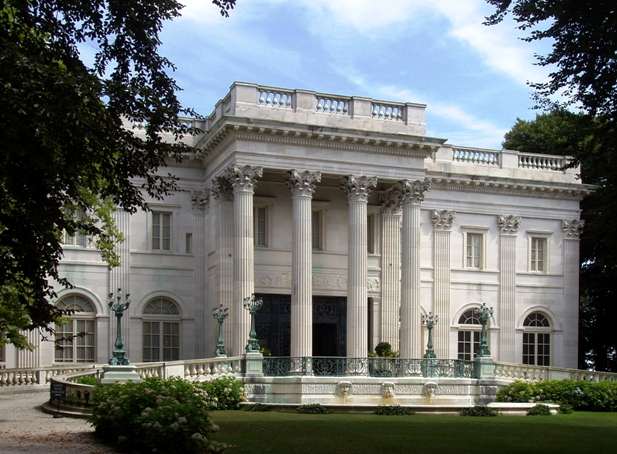 Though none of the other Newport mansions is as grand as The Breakers, several come close. Marble House, built between 1888 and 1892 for Cornelius Vanderbilt's younger brother, William, was the precursor of all the other mansions, incorporating $7 million (£4.5 million) worth of marble into a design inspired by Marie Antoinette's Petit Trianon at Versailles. Rosecliff is another favorite, a 40-room manse built in 1902 by architect Stanford White after the Grand Trianon.
The Elms, a stately home built for a Pennsylvania coal baron in 1901, was designed after the Château d'Asnières, a mid-18th-century home outside Paris. These and six other historic house museums are maintained and operated today by The Preservation Society of Newport County, founded in 1945 to preserve Newport's architectural and social history.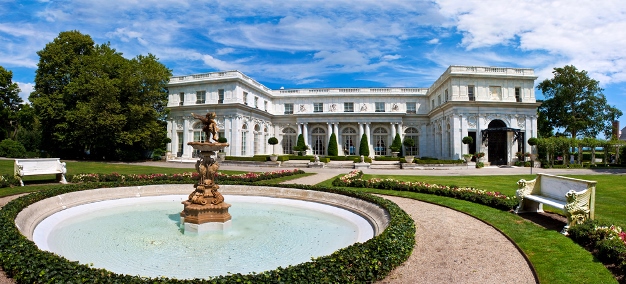 Newport's eight square miles are chockablock with other examples of impressive 17th- and 18th-century architecture, including 83 structures acquired by the Newport Restoration Foundation, created by tobacco heiress Doris Duke in 1968. All are now owned and maintained by the foundation and marked with signs reading 'NRF'. Most are privately rented. Duke's own mansion, Rough Point, is open for tours.