Historically, West Palm Beach was founded to provide a place where the servants of the residents of Palm Beach proper could reside when they were done with their daily duties in the tony mansions that line the slender island of Palm Beach itself. Those days as a slip for servants is long, long gone. Of course, the island of Palm Beach remains one of the toniest addresses in the world. But, in the 21st century, West Palm Beach has come into its own both with stunning residences as well as with a vibrant entertainment, cultural and recreational scene.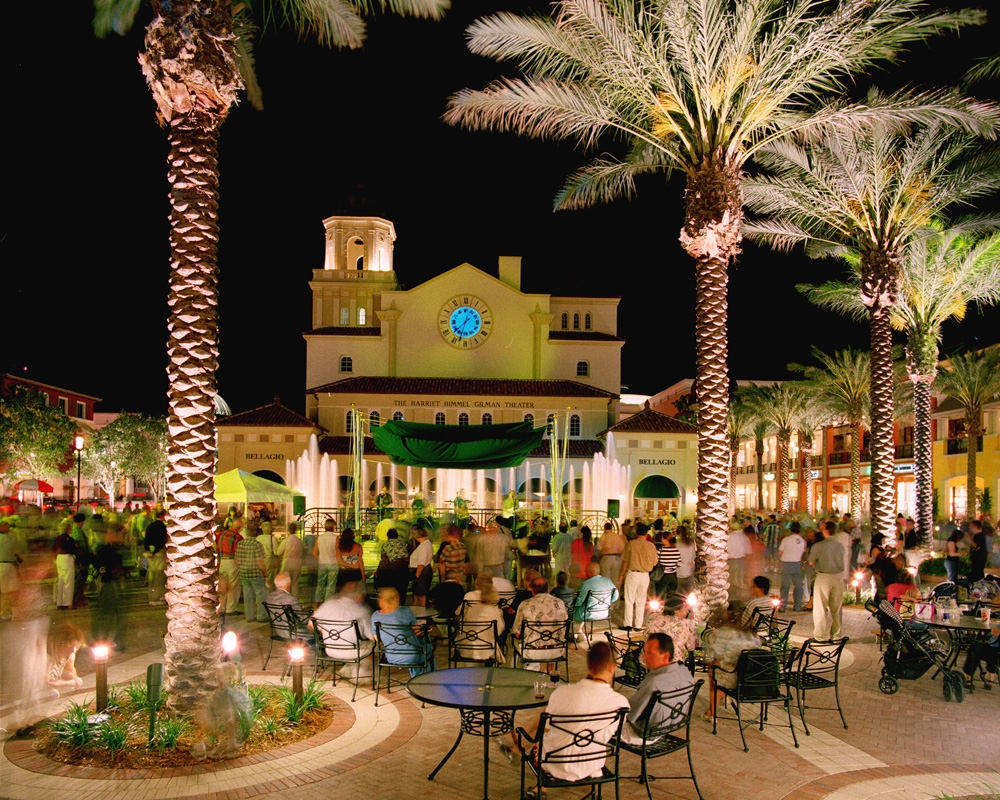 In glancing at entertainment opportunities in West Palm, there is an amazing array of restaurants and bistros that serve a stellar selection of menus. From more casual ethnic fare to the very best in fine dining, dining out in West Palm is a palate pleasing experience across the board.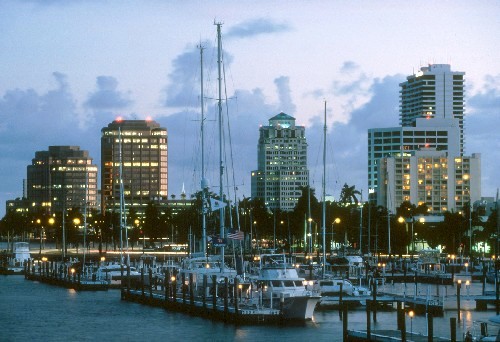 In addition, the nightlife scene in West Palm draws people from all across South Florida – and that includes partiers from the well established Ft. Lauderdale and Miami – Miami Beach club course. West Palm sports some of the hottest clubs to hit Florida in the past generation.
Of course, as is the case throughout South Florida, West Palm is a paradise when it comes to recreational opportunities. The white sand beaches of West Palm are incredible and offer a resident or visitor the chance to do everything from luxuriate in the sun to engage in a whole host of water sports. Sailing and boating are prime pastimes in West Palm as well.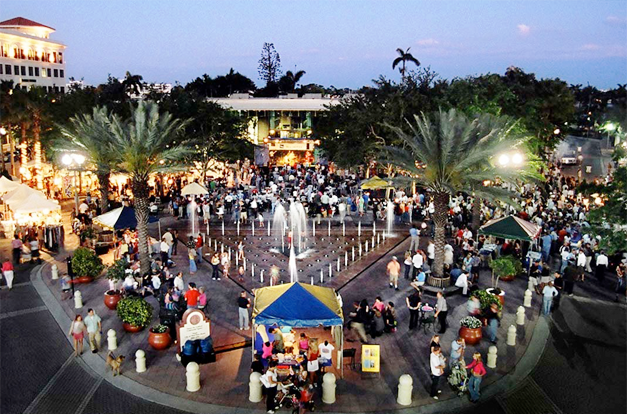 Culturally, West Palm is a gem as well. There are numerous art galleries lining the avenues of the city. In addition, there are a number of major points of interest dedicated to the unique and interesting history of the region – including sites dating back to the point in time when Florida was part and parcel of the Spanish Empire.
Residential property in West Palm also has a great deal to offer. From elegant condos to more affordable properties that are ideal for growing families, real estate in West Palm really does have something for everyone – from people looking to spend their Golden Years in paradise to young and growing families looking for a safe community with a solid educational system to call home.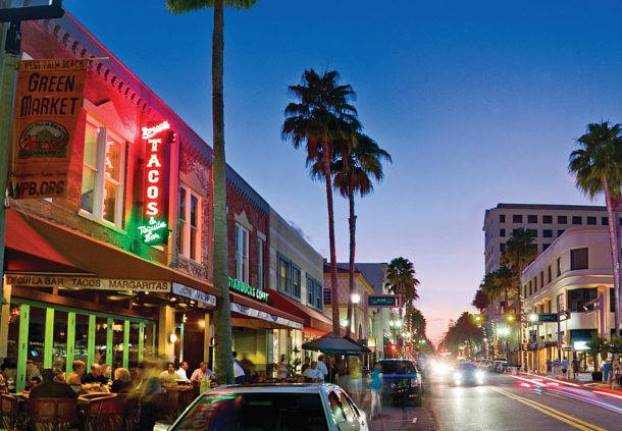 West Palm Beach Attractions
Armory Art Center
1700 Parker Avenue
West Palm Beach, FL 33401
Phone: 561.832.1776
Mon-Fri 9am – 5pm / Sat 10am-2pm
Armory Art Center Housed in beautiful Art Deco Style (1939) buildings, the Armory is a high-quality visual art school and exhibition center. Housed in an historic Art Deco building, the Armory provides art classes for students of all ages, exhibitions, art salons, lectures and special events. Twenty exhibitions are hosted annually in three galleries. Nearly 100 courses held in 12 state-of-the-art studios are offered including ceramics, digital arts, drawing, glass fusing, jewelry, painting, printmaking, fibers, sculpture, and more!
City Place
700 South Rosemary Avenue
West Palm Beach, FL 33401
City Place Shopping Line: 561.366.1000
City Place is comprised of 600,000 square feet of retail businesses, including ten restaurants, a 20-screen theater, open-air plaza, cultural arts theater and 570 private residences. Come shop in a place where old-world architecture, beautiful fountains
Clematis Street
Clematis is the hottest street in Florida
Stretching from the Intracoastal waterfront into the heart of downtown. Clematis Street is the historical heart of Downtown West Palm Beach. Experience the indigenous flavor of its colorful boutiques, nightclubs, live music, restaurants, antique shops, points of interest and historical landmarks. Thursday nights are jumping.
Flagler Museum
One Whitehall Way
Palm Beach, FL 33480
Tickets/Information: 561.655.2833
Flagler MuseumWhitehall, the home of the Flagler Museum, was built in 1902 for Henry Flagler, cofounder of Standard Oil, and his third wife Mary Lily Kenan. Designed by John Carrere and Thomas Hastings in the Classical Revival
Kravis Center
701 Okeechobee Boulevard
West Palm Beach, FL 33401
Kravis Center
Concert & Event Tickets
Kravis CenterThe Raymond F. Kravis Center for the Performing Arts holds more than 800 events each year, with more than 400,000 people in attendance annually. Upcoming shows & events include: Last Comic Standing, Straight No Chaser, The McCartney Years, Kansas, Blue Man Group, Neil Sedaka, Broadway on Ice: A Special Holiday Celebration, Music City Ballet: The Nutcracker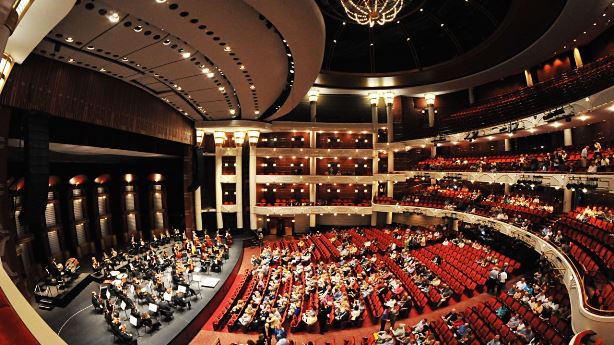 Lion Country Safari
2003 Lion Country Safari Road
Loxahatchee, FL 33401
Tickets/Information: 561.793.1084
Lion Country SafariLion Country Safari opened in 1967, in rural Palm Beach County just west of West Palm Beach. At the time it was the first drive through safari park in the United States and introduced a new concept to animal lovers, "The Cageless Zoo." Lion Country Safari was originally developed by a group of South African and British
McCarthy's Wildlife Sanctuary
12943 61st Street North
West Palm Beach, FL 33412
Private Guided Tours : 561.790.2116
McCarthy's Wildlife Sanctuary While on tour you will see everything from White Tigers to Black Leopards, Ruffed Lemurs to Kinkajous, Scarlet Macaws to Black Palm Cockatoos, Red tail Hawks to Great Horned Owls and Albino Burmese Pythons to Green Mambas! Dress appropriately – closed shoes and long pants are advised and hats and sunscreen are also suggested. Tours last about
Norton Museum of Art
1451 South Olive Avenue
West Palm Beach, FL 33401
Tickets/Information: 561.832.5196
The Norton Museum's permanent collection consists of over 5,000 works and is internationally known for its distinguished permanent collection featuring 19th and 20th century European and American
Palm Beach Zoo
1301 Summit Boulevard
West Palm Beach, FL
561.547.9453 Palm Beach Zoo The Palm Beach Zoo houses over 1,400 animals within 23 acres of lush tropical habitat. Its mission is to provide an open-air classroom of living creatures to foster awareness, appreciation and respect for the natural world. In addition to exciting animals from all over the world living in natural habitats, the zoo features a colorful carousel, an interactive water play fountain, a full service restaurant, daily performances of the "Wings Over Water" bird show …more
South Florida Science Museum
4801 Dreher Trail North,
West Palm Beach, FL
561.832.1988
South Florida Science Museum revolves around a simple premise: science is exciting! Science means adventure and exploration and we are delivering on this promise by providing schools, visitors and campers an entirely new set of science programming and tech ventures based on computer coding, robotics and other leading edge educational programs. These new programs have allowed us to educate more young minds than ever before, now serving over 215,000 students, teachers and visitors annually, including 75,000 through field trips and educational outreach into schools and classrooms.