The Setai Miami Beach, Florida
The Setai Miami Beach, Florida Created by Adrian Zecha, the visionary who developed Amanresorts, The Setai, a GHM Hotels property, brings Asian tranquillity, sensuous luxury, and passionate service to Miami's South Beach.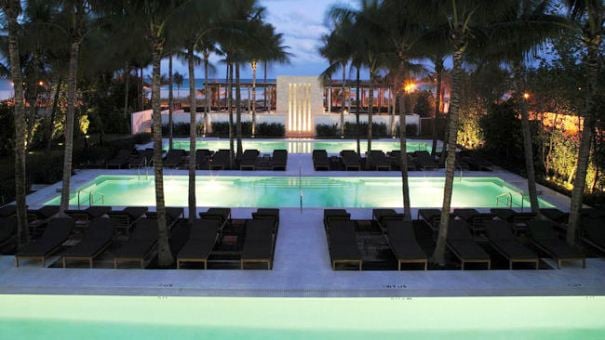 The Setai is located in the world-renowned Art Deco neighborhood of South Beach on Collins Avenue at 20th Street. Close to shopping, fine dining, cultural events and the celebrated and ever-changing nightlife of South Beach,  the oceanfront location provides you with easy access to the magic of Miami.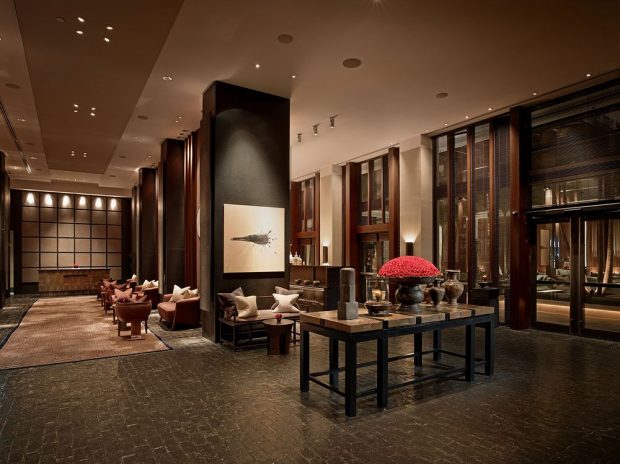 The hotel occupies the site of the former Jack Dempsey–Vanderbilt Hotel, a 1930s art deco landmark whose 8-story, meticulously restored exterior houses 75 suites. An adjoining 40-story residential tower holds 50 additional suites. Teak floors soothe tired feet, Duxiana beds guarantee an ultimate night's rest, and baths pamper with rainfall showers, oversized  terrazzo tubs, and Acqua di Parma toiletries. Guests also appreciate the in-room Lavazza espresso machines, plasma-screen TVs, and high-speed Internet access.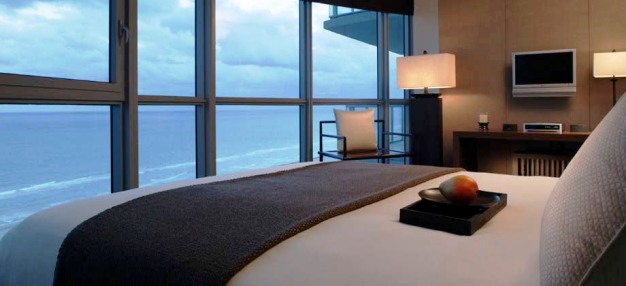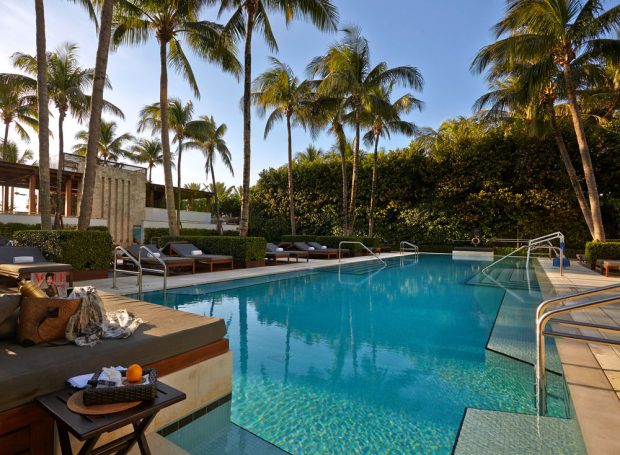 The Spa at The Setai transports the traditions of the Pacific Rim to South Beach.
The treatments open the door to a world dedicated to the restoration and realignment of the body and the spirit. The exclusive, specially designed suites celebrate the personalization of our treatments. Each suite has ocean and pool views, a private bath and steam room. With room for up to two people to enjoy special treatments in tandem, we are able to craft a unique spa experience for you.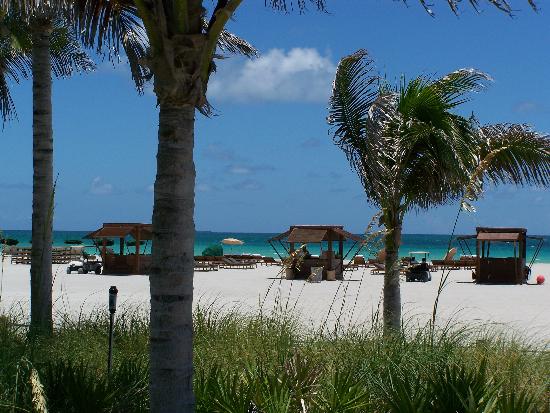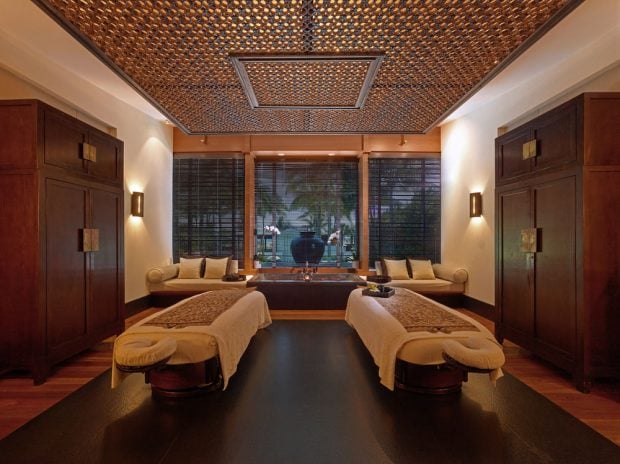 Dining at the Satai offers many options from casual to gourmet dinning
The restaurant
It is the vision of the open kitchen to showcase authentic Asian cuisine from countries such as China, Thailand, India, Singapore, Malaysia, and Indonesia.  A team of chefs originating from these countries prepare authentic Asian cuisine. The dishes are to be ordered and served family-style in authentic native crockery. The Indian station will include a combination of curries, breads, and Tandoori items. Dim Sum, noodles, steamed fish, and Chinese barbecue featuring Char Siew Pork and Peking Duck will be represented in the Chinese station.
Categories: Florida, Miami Beach, USA
Tags: Adrian Zecha, Art Basel, Art Deco, Beach Vacation, Chef, Collins Avenue, etraveltrips, Florida, Florida Hotels, Florida Vacations, Hotel, Hotel Deals, Hotels, Luxury Hotels, Miami, Miami Beach, Miami Beach Florida, Miami Beach vacation, Miami Hotels, Miami South Beach, Miami Vacation, Setai, Setai Miami Beach, Shopping, The Setai Hotel, travel, vacation