The Spectacular Mt. Kilimanjaro
Mt. Kilimanjaro is one of the favorite destinations for all rock climbers, who love adventure and challenges. This freestanding mountain is one of the tallest mountains of the world and it is situated above 5895 m or 19,340 feet above the sea level.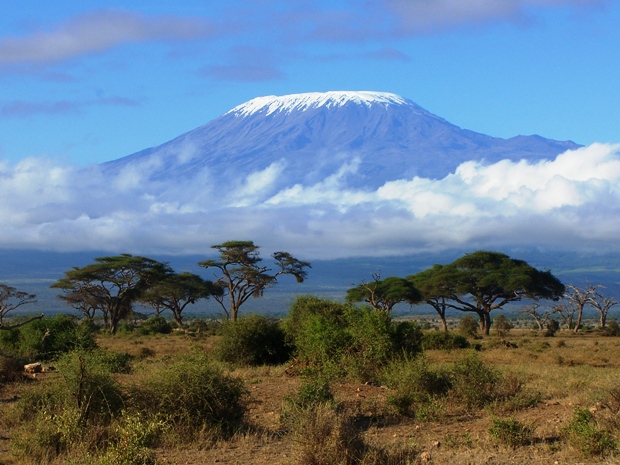 Mt. Kilimanjaro – Visitors Paradise:
This mountain peak is a famous and beautiful place located in Tanzania, in East Africa. It is located between the border of Kenya and Tanzania. Kilimanjaro means the Mountain of Light, Mountain of Caravans, or Mountain of Greatness. The local residents of the area call this mountain as Kibo.
In winter, the mountain looks all the more beautiful, when its peak is covered by snow. It is isolated from all other plains and thus looks more exclusive. You need to visit it once, so as to enjoy the beauty of the place. You can climb the crater rim, but be sure to carry along with you a good walking stick, proper clothes, and medicines. Climbing the mountain is not an easy task, so you need to have strong determination.
Uhuru Point is a summit, so you would be visiting it first. All the climbers who reach the tip of Gillman's point that is located on the tip of the crater are felicitated with a Climbing Certificate.
You might take the help of a professional, who can assist you in climbing the mountain safely. Kili is another awe-inspiring peak to visit and its beauty has attracted people from all over the world.
The other Attractions in Africa:
The national park in Africa is home to many beautiful and gigantic animals like elephants, wild buffalo, leopard, and many others. It is also home to Abbots duiker, which has been termed as one of the endangered species. The high side of the mountain is considered to be the moorland zone, which is covered by giant heather studded by giant lobelias.
Categories: Abacos, Africa, Mt. Kilimanjaro, Tanzania
Tags: Africa, East Africa, Kenya, Kilimanjaro, Moshi, Mount Kilimanjaro, Tanzania