Rental Car services can considerably save you time and offer you flexibility and freedom when you are traveling. Getting a good rental car deal can save you money, while meeting your requirements. However, like making decisions regarding a number of other issues, the wrong choice could also cost you greatly. Car rental services also come in handy for other situations apart from when you are traveling, such as for weddings and other occasions. Here are some pointers to help you get favorable car rental deals.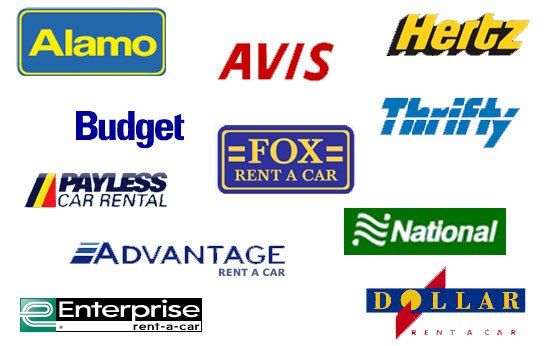 Picking Your Car
The right vehicle is the vehicle that suits your needs and falls within your budget. Will you be traveling with children, friends, gear or equipment? Do you wish to save money on energy consumption rates? Will you be requiring something classy or fast? Most companies offering services related to car rentals offer various cars for various needs. From flashy models, to roomy sedans and even an eco-friendly car, if that is what you require.
Be sure to also consider other factors such as if the car has an automatic or shift gear system. In some countries, shift gear cars are very popular, so you need to sure they have a car you can drive. Other factors worthy of consideration are the extra options you may want the car to have such as a ski rack or a GPS system. Extra options and requirements may cost you a bit more. It always helps to first determine the type of car that suits your needs and taste before trying to get a good car deal.
Book the Car
Now that you know the type of car you need, you would need to make a booking in advance to make it easier for you. The internet makes this quite easy to get good rental car deals. Here again, the right choice is based on certain factors. For example, how long will you need the car? If you require the car for a short duration, like below a week, you can get a good rental car deal from major rental companies. Some major rental service providers include Avis, Alamo, Dollar, Budget, Enterprise, Thrifty, National or Hertz.
If you will need the car for a longer period, then you may get better car rental deals from local rental companies or car dealers. Take note that local rental companies and auto dealers may have limited insurance cover. When deciding on which provider to rent a car from it is advised to shop around. Compare rates, services and deals. Websites such as Kayak and Travelocity are useful to help compare rates.
Take Advantage of Promotional Codes
Many major car rental companies offer promotional codes for discounts rates. You can do a search online before booking for a car. Simply search using the name of the rental company plus the term "coupon codes". Coupon codes help you get a better car rental deal as they could save you as much as 5 to 20 %.
Better Deals for Regular Users
If you are regularly in need for car to rent, it may help you to ask for discounts from major national rental organizations. Some companies offer discounts and negotiated rates for frequent renters. You can also join a car rental frequent loyalty program for better car rental deals.
Tips For Renting Your Next Car
Having a vehicle at your disposal gives you both freedom and flexibility when traveling. Before you rent a vehicle for your next vacation or business trip it's important not only to find the best deal but also to find the right vehicle for your needs.
Choosing a Vehicle
One of the first determinations is what type of vehicle do you need? A small car might save you on gas and rental fees but may not be a practical choice. If you are traveling with children or have a lot of luggage a larger car or SUV might be a better choice. It is also important to consider what souvenirs you might pick up or shopping you might be doing on your trip. Will you need extra space to carry home these treasures?
Where to Book a Vehicle
The length of your trip should be a consideration before booking your vehicle. If you will only need a vehicle for a week or less then it is probably best to go with a major car rental company such as Alamo, Avis, Budget, Dollar, Enterprise, Hertz, National or Thrifty. If you need a car for longer than a week, then it might be better for your budget to check with local companies or auto dealerships. But be aware that they may not offer the same perks as the larger companies such as roadside assistance if you have a break down.
Getting the Best Deal
Always shop around and compare prices before renting a car. Check out websites and call companies to find the best deals. Ask about discounts such as AAA if you are member. Before booking online do an Internet search for coupons or promotion codes. Just type in the name of the company followed by "coupon code" and you will often find special promotions. This could save you 5 to 20 percent.
It is also a good idea to join the car rental company's loyalty program if they have one. It is often free and entitles you to certain privileges such as avoiding long lines and paperwork when picking up your vehicle since they already have your information on file and may also make you eligible for certain discounts or free upgrades.
Read the Fine Print
Be sure you know the conditions of your reservation. Is there a penalty for no-shows? How long will the car be held if you are late? Is there a fee for additional drivers? Is there a drop-off fee for one-way rentals? Is there roadside assistance if the car breaks down?
Ask About Hidden Costs
The advertised price may not be the real price of the rental. Ask about any additional costs some may include:
o Taxes
o Airport surcharges
o Additional driver fees
o Insurance
o Gasoline bills
o Drop-off charges
Inspect Before You leave the Lot
Make sure you inspect the vehicle with the sales agent before you drive the car off the lot. Have them make a note of any scratches or dings in the car so that you won't be held liable for the damage.
Car Rental Websites