Top 10 Attractions in Spain
Top 10 Attractions in Spain, don't Let One Pass You By!
When you look at a country such as Spain, it's difficult to narrow down all of the attractions and experiences to the top ten. However, here are the top ten attractions in Spain that we think you shouldn't t miss.
The Prado is considered to be the world's most premier art museum. With some 4,000 masterpieces, you can explore the history of Spain and the art movement all under one roof. Many of these art featured in the museum was acquired by the kings of Spain and include the works of the masters including Goya, Caravaggio, Fra Angelico, Botticelli and Hieronymus Bosch.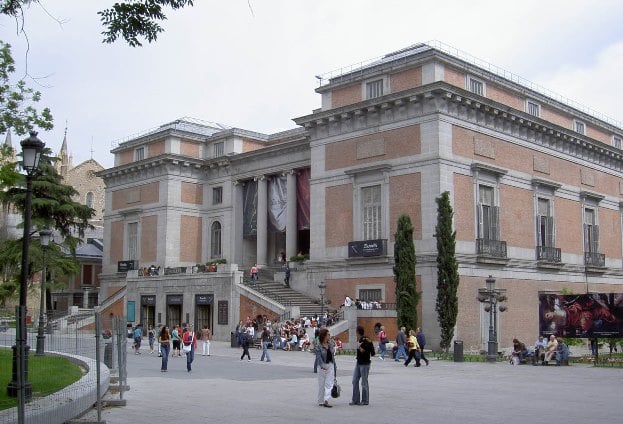 La Alhambra in Granada.
La Alhambra is a Moorish fortified palace. The palace complex is vast and occupies a large portion of the city. Be sure to plan an entire day for exploring the grounds. If you are visiting in the summer, be certain to purchase your tickets well in advance. La Alhambra is considered to be one of the greatest representations of Islamic art and architecture. The La Alhambra provides a variety of sights within itself including the Alcazaba, the palaces fortress that offers spectacular views of the city.
The Sagrada Familia is Gaudi s unfinished cathedral. Work began on the cathedral in 1882 and two years later the architect resigned. Gaudi secured the commission to complete the cathedral and he secluded himself on site to work on it. He lived and worked on the cathedral until he died in 1926 and the cathedral was never finished. The building features Gaudi s transformed Gothic style including sidewalls, vaults, and piers. In 1979, work was started on the cathedral to complete it as Gaudi himself would have.
Categories: Barcelona, Bilbao, Europe, Madrid, Spain
Tags: Barcelona, Bilbao, City Vacations, etraveltrips, Fra Angelico, Gaudi, Guggenheim Museum, Hotel, La Alhambra Spain, La Juderia, Luxury Hotels, Madrid, Museo del Prado, Museums, Pamplona, Romantic getaways, Sagrada Família, sightseeing, Spain, spain attractions, Spain Hotels, Spain Travel, Spain Vacations, Top 10, Top 10 Attractions in Spain, travel, vacation