Valley of Fire State Park, Nevada
Valley of Fire State Park Nevada is only a few miles from Las Vegas lies Nevada's oldest and, according to this author, one of its prettiest State Parks. Valley of Fire offers fantastic scenery for photographers, pleasant hikes outside the scorching summer months, and petroglyph's for the historian in you.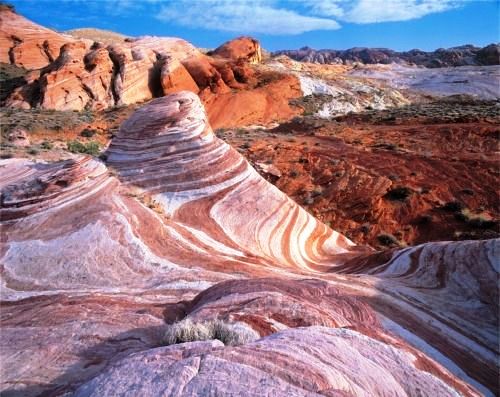 The close proximity to Las Vegas makes this one of the most visited parks in Nevada, which still does not mean much by California standards. A few large coach buses shuttle people here every day and a couple of intimate tours from Las Vegas arrive as well, but you can easily avoid them if you come with your own car. Hike just a mile from the beaten path and you will find yourself alone amidst one of the strangest landscapes in the west.
Getting here
From Las Vegas, take I-15 north. Take exit 75 and follow the signs to Valley of Fire. The visitor center is about 19 miles from the exit.
From St. George UT, take exit 93 and follow NV-169 south. After about 21 miles, turn right on Valley of Fire Hwy.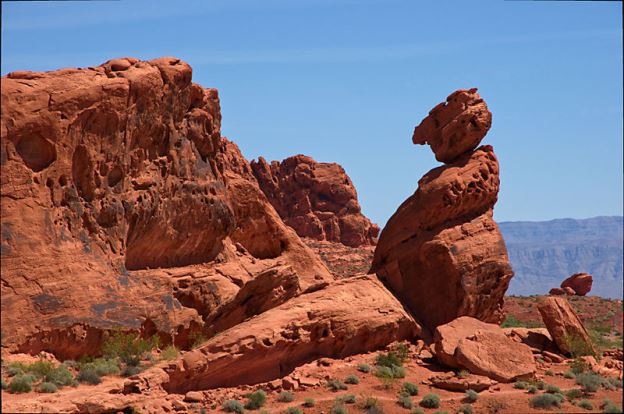 Exploring the Park
The spectacular Valley of Fire State Park has much to offer. You can easily spend an entire day exploring. Check with the visitor center first and get a trail map or bring a topographic map and GPS receiver if you prefer to get away from the beaten path. Set a way point at your car and bring replacement batteries and even a replacement device if you have one. Always go with a hiking partner who can get help in case of an emergency and check in with the rangers before leaving.
Tags: Adventure Travel, etraveltrips, Family vacations, Historical site, Las vegas, National Parks, nevada, Nevada Travel, Nevada vacation, Park, Petrified wood, sightseeing, St. George, State park, travel, Utah, Utah travel, Utah Vacation, Valley, Valley of Fire State Park, Visitor Center, Zion National Park