Maya Ruins and margaritas, bone-white beaches, the balmy teal waters of the Caribbean, a dense jungle dotted with cool cenotes and mystical Maya ruins—the Yucatan offers up a little bit of everything for the Mexico-bound traveler, whether you're seeking the sun, the sand, or a glimpse into pre-Hispanic history.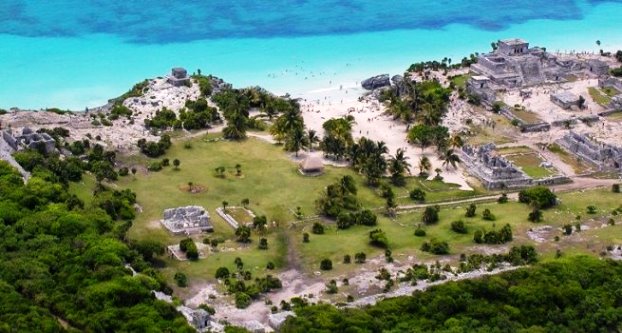 If you want to experience the culture of the region but avoid the big, all-inclusive resorts—with their attendant throngs of tourists—Tulum is a gem of a destination. Coveted for its laid back, artsy vibe, its yoga studios and eco-chic hotels, and its utterly lovely pastel-painted sunsets, it's a dreamy destination for sun-seekers looking for a quieter locale that's still a great jumping-off point for exploring the peninsula.
Here are our top tips for making the most of your time in Tulum:
1. Solve the mysteries of the Maya: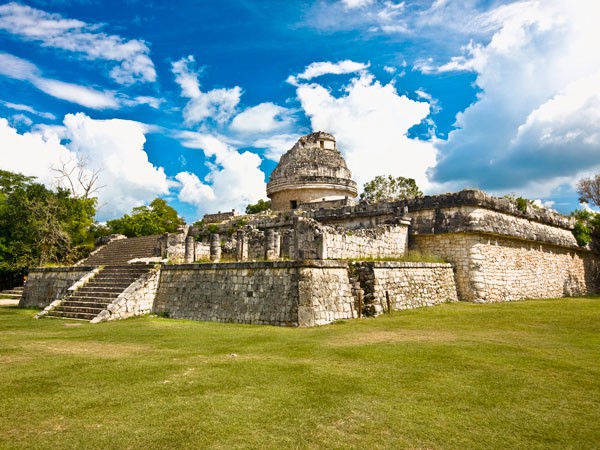 When you get into that impermeable jungle that blankets the Yucatan, it's easy to understand why even massive stone pyramids remained hidden here for centuries. Don't miss a visit to Chichen Itza to see the UNESCO-listed temple of El Castillo (tip: go early to beat the heat and the crowds). Coba, a massive archaeological site shrouded in acres of misty forest on the edge of a vast lake, is also worth a visit, with the added novelty of being able to climb to the top of its tallest stepped pyramid.
There are ruins right in Tulum, too, and they're pretty spectacular. Perched high on a cliff overlooking the crashing surf below, this seaside city was the Maya's only settlement on the coast, which works out well for modern-day visitors—you can go straight from the sweltering lawns of the zona arqueologica to the sea.
2. Dive into the world of the gods: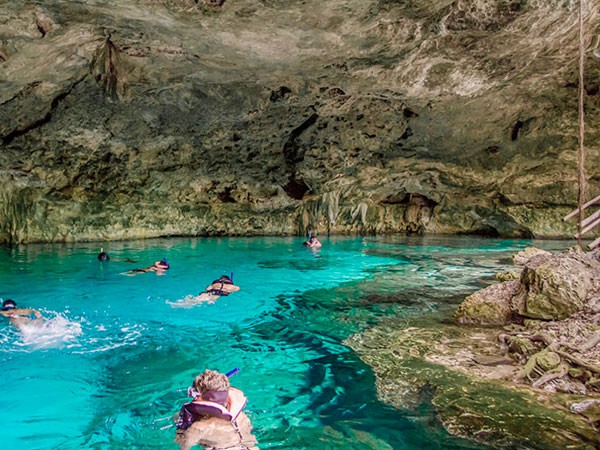 An extensive underground river runs beneath the entire Yucatan Peninsula, and polka-dotting the limestone landscape are caves and sinkholes that open up into this network of cool, fresh water. These openings are called cenotes, and the ancient Maya believed they were passages to the world of the gods. Whether or not that's the case, they're certainly a very cool place to take a refreshing swim.
Where caverns interconnect, the light passing from one cave to the next creates a luminous blue glow, and rocky subterranean passageways are home to bats, freshwater fish, and even turtles. Grab snorkel or scuba gear for a closer look at the cenotes' cave-dwelling inhabitants, or, if you'd prefer not to know what's in the darker corners, just enjoy the view looking up—with dappled sunlight filtering through the canopy overhead and thirsty trees ambitiously stretching their roots down to reach the water, it makes for a serene and surreal swimming pool.
3. Manatees, dolphins, and monkeys—oh my!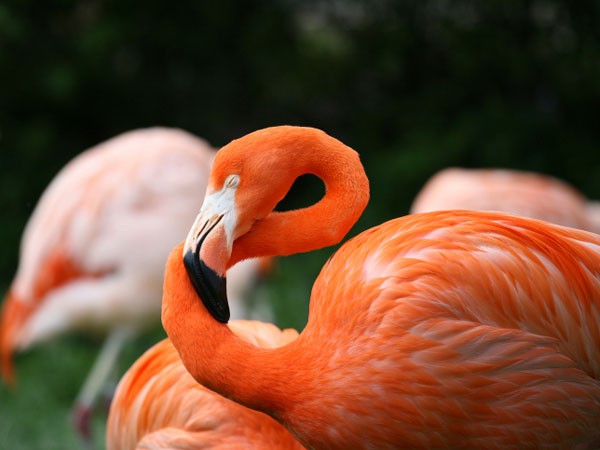 Just south of Tulum, the Sian Ka'an Biosphere Reserve is the perfect place to make friends with some of the region's most interesting animals. Drift down freshwater canals and into brackish lagoons on a raft, a kayak, or an inner tube for a chance at spotting any number of marsh-loving creatures, from scaly crocodiles to bright-beaked toucans, ruddy-hued pumas to fuchsia flamingos, and funny-nosed tapirs to stealthy, spotted jaguars.
4. Visit colonial cities for some Old World vibes: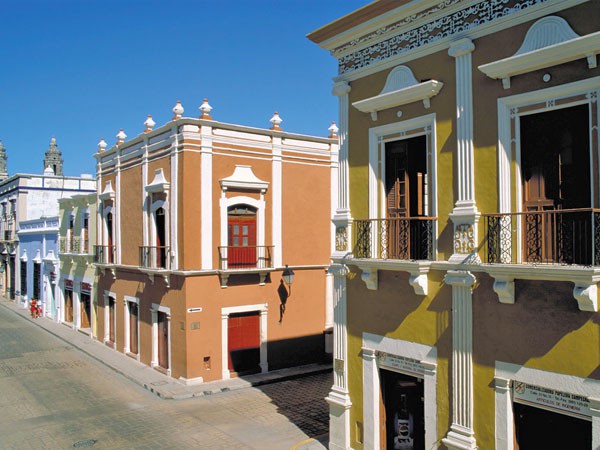 The town of Tulum—set right on the highway a few miles from the beach—might leave a little to be desired if you're looking for historic charm (though it's a great place to shop for authentic souvenirs like hammock chairs and colorful blankets). Venture inland, though, and cities like Valladolid and Mérida are at your fingertips. Grab a fruity popsicle as you stroll past colorful buildings and Spanish-built churches in Valladolid, check out the lively markets and fine museums in cosmopolitan Mérida, or just snag a seat on a plaza patio to sip a margarita while you watch the world go by.
5. Eat out at a trendy restaurant—or don't.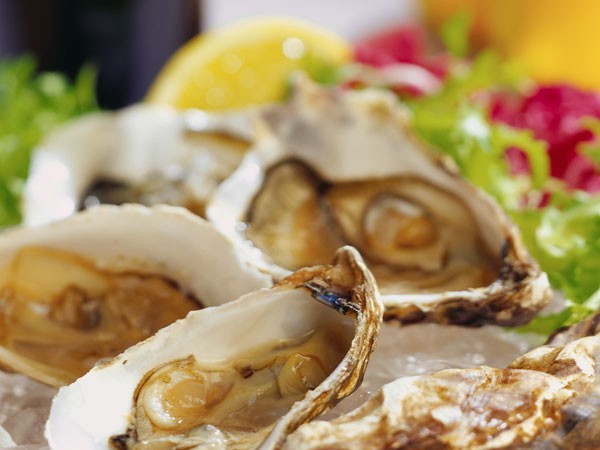 Tulum seems to be a cool kid magnet these days, luring musicians, artists, and—yup!—hip young chefs from all over the world to its idyllic shores. You could get in line at the much-touted Hartwood for what's sure to be an unforgettable meal, dining on fresher-than-fresh seafood and local ingredients grilled over a glowing wood fire. Or you could skip it. El Tabacon, just down the jungle road, pours great drinks and dishes up bright takes on Mexican standards (think shrimp in coconut ginger sauce or stuffed jalapeno peppers) with just as much personality, but a little less hype.
6. Beach it by day and beach it by night: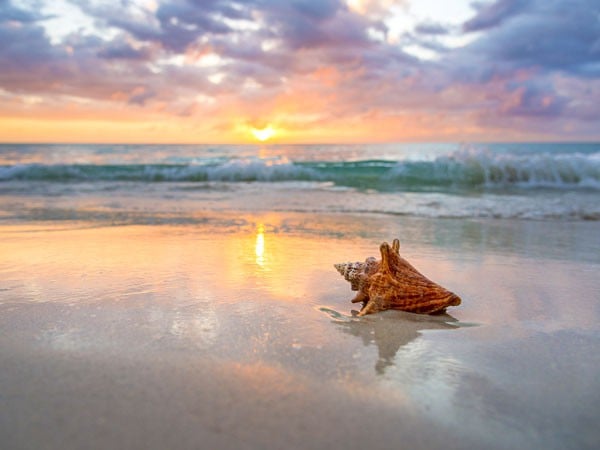 You're on vacation! Relax already! Tulum's beach might be one of the prettiest around, and with no mega-resorts crowding its seemingly endless stretch of silky white sand, it's a real-live slice of paradise. Grab a good book to work on your tan in the morning, snag a beach chair at a resort with a restaurant for lunch, and hit a beachfront bar to sip a cocktail at sunset. It's not over when the sun goes down, though. Make your way to the beach at night, when the gentle lapping of the waves is the only sound around, and benefit from Tulum's relative lack of light pollution to ponder the cosmos—the view of the stars here is really something.
The easiest way to get to Tulum is to fly into Cancun. Renting a car is nice for maximum flexibility, but it's really not necessary. From the Cancun airport, you can book a private or shared shuttle for the roughly 2-hour ride south to Tulum. Once you're there, plenty of tour operators run day trips and excursions out to the peninsula's major sights and attractions, and renting bikes in town is a great way to cruise between the beach, shops in town, and restaurants along the jungle road.