Top 10 things to do in Paris
Exploring the City of Lights
Whether this is your first visit to Paris or your tenth, the sights and sounds of this magical city never get old. Here are the top 10 things to do, even if you've done them before: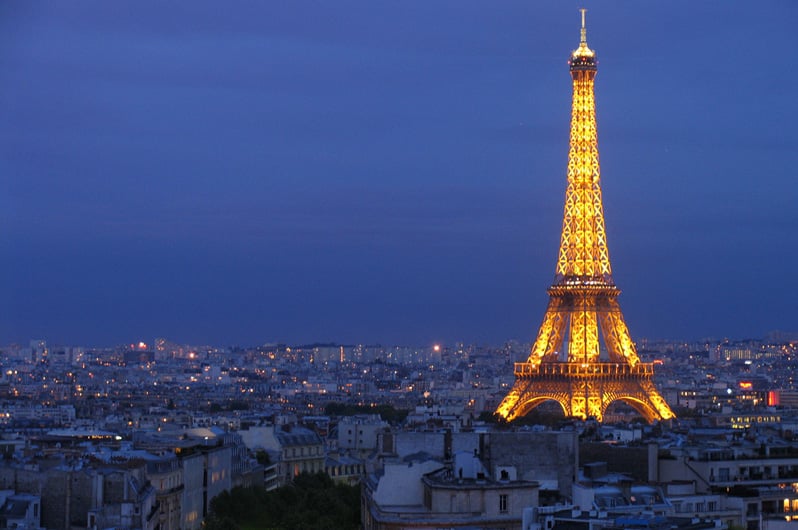 1. The Eiffel Tower
We'd be remiss not to call it like it is—no trip to the City of Lights would be complete with a visit to the famous Iron Lady. This soaring structure, in spite of the controversy when it was originally built, has become the quintessential emblem of the French capital. Take some gourmet goodies to the Champ de Mars to picnic at the base, dine among the sparkling lights by night at one of the restaurants on the tower's observation decks, or climb the iron steps to the top in the daytime to gaze out over the winding ribbon of the Seine and the maze-like web of zinc rooftops below you. There's no wrong way to do the Eiffel Tower, but plan ahead and buy tickets in advance. Everyone else in town knows it's a must-visit attraction, too.
With the historic heart of the city clustered around the Ile St. Louis, Paris' monuments line one central waterway—the Seine River. That means one of the best ways to take in the city is by boat. And who doesn't love a boat? Glass-topped and heated in the winter, open-air and breezy in the summer, river boats cruise from the Eiffel Tower to Notre Dame and back again. Pass under centuries-old bridges, admire medieval structures like the Conciergerie, and listen to commentary that gives a great overview of the capital's major sites and attractions. At night, you can admire the monuments at their best—illuminated and sparkling—as you sip champagne or enjoy a romantic meal.
Categories: Abacos, Europe, France, Paris
Tags: Champs-Élysées, Eiffel tower, etraveltrips, Family vacations, Moulin Rouge, Musée d'Orsay, Notre Dame de Paris, Paris, The Château de Versailles, The Eiffel Tower, The Louvre, travel