Top Attactions in Monte Carlo Monaco
Monaco is located between the South of France and Italy, right on the Mediterranean Ocean. Monaco is country of monarchy with Prince Albert II as head of state. The country is only about two squared kilometres in area, but still boasts a population of over 30,000 people, making it the most populated country in the world. Monaco is made up of several areas; Monte Carlo, Monaco-Ville, La Condamine, Fontvielle and Larvotto Beach.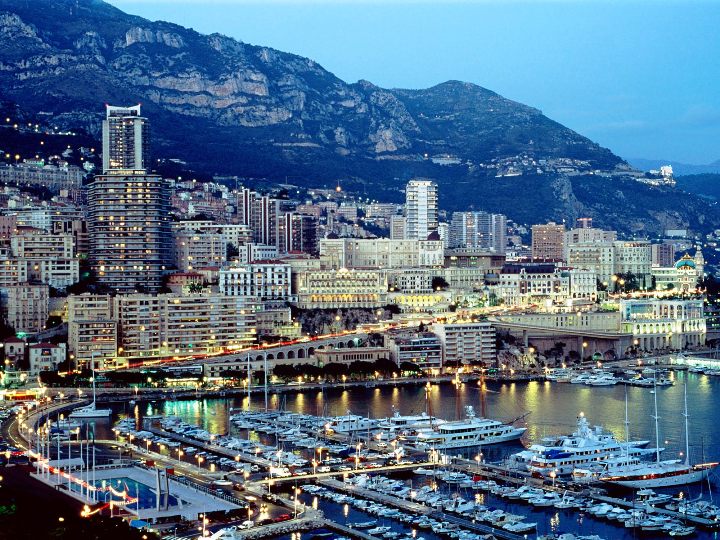 Monaco is well known for its tax haven status, and has a great deal to do with its exclusivity and appeal. It is also well known for tourism as a playgroud for the rich and famous, with it's renowned Monte Carlo Casino. The Grand Prix is another major part of Monaco too, but it does boast many other exciting sports and activities.
Monte-Carlo Casino and Opera House
Charles Garnier, the architect of the opera house in Paris, built the Casino in 1878. The "atrium," paved in marble, is surrounded by 28 Ionic columns in onyx. It leads into the auditorium of the opera, called the "Salle Garnier," which is decorated in red and gold, with a profusion of bas-reliefs, frescoes and sculptures. Here, for more than a century, outstanding international performances of opera, ballet and concerts have been staged. The "gaming rooms" comprise a succession of numerous rooms featuring stained glass windows, admirable decorations and sculptures, allegorical paintings and bronze lamps.
By the end of the nineteenth century, Charles Garnier was hired to build Monaco's Opera House. The famous architect had gained recognition from his work for the Paris Opera House.
Sarah Bernhard inaugurated the new Salle Garnier in 1879. Between 1893 and 1951, Raoul Gunsbourg directed the Opera and built fame and prestige for Monaco's Opera House. Among the best internationally, Monaco's Opera hosted great voices such as Patti, Tamagno, Melba, Caruso, Chaliapine, Garden, Schipa, Dalla Rizza, Gigli, Lubin, Muzio, Thill, and Pons.
Categories: Abacos, Europe, Monaco, Monte Carlo
Tags: Beach Vacation, casinos, etraveltrips, Family vacations, La Condamine, Mediterranean Sea, monaco, Monte Carlo, Monte Carlo Casino, Opéra de Monte-Carlo, Prince Albert II of Monaco, Resorts, Saint Nicholas Cathedral Monaco, Shopping, sightseeing, travel