An urban area the size of London with approximately 7.5 million residents and nearly that many again in the surrounding areas isn't normally considered a place you will find a lot of open spaces. As the most populated city in the European Union, you might think they would use all of their available space to house people. London's Royal Parks, however, are 5,000 acres of historic parkland providing unparalleled opportunities for enjoyment. While London has many parks and open spaces, The Royal Parks are in prime locations, and are the largest on average.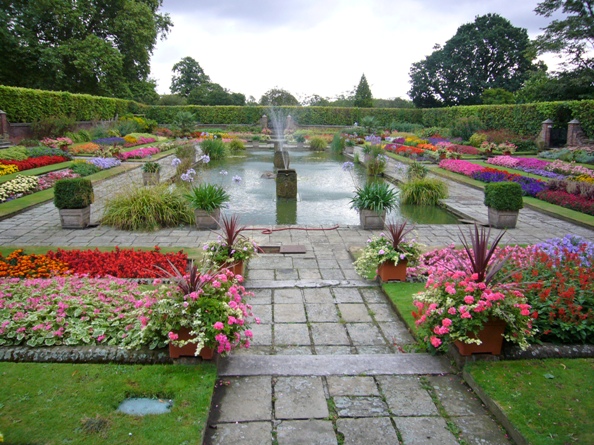 There are five Royal Parks in Central London alone and eight altogether. Royal Parks are land once owned by the monarchy of England. These lands were once used for their enjoyment, mainly as hunting land, but as London became more populated, the lands were given over as freely accessible public parks. About 5,500 acres in total of Royal Parks are available in London.
Hyde Park is the most well known Royal Park, and one of the largest in Central London. It covers about 350 acres, and is divided by Serpentine Lake which is a haven for Ducks, Geese, and Swans at its North end. The Lake has a central bridge which marks the division between Hyde Park, and Kensington Gardens, another of the eight Royal Parks, slightly smaller than Hyde Park at 275 acres in area. Many people think Kensington Gardens are a part of Hyde Park, but that is not the case. This land was originally the private gardens of Kensington Palace.
Serpentine Lake is named for its snake like curves and has a swimming area known as Landsbury's Lido which will be host to the swimming portion of the triathlon for the 2012 Summer Olympics. The swimming area is only open in the summer, however over the past few decades a New Years Day tradition has been for a group of deranged individuals to break away any ice and submerge themselves in the freezing water. No one knows why.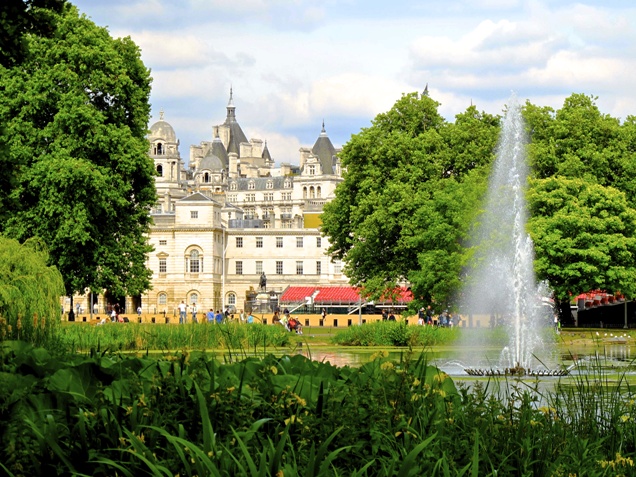 The lake has rowboats for hire, and also hosted the World Rowing Sprints over a 500 meter course in 2002. No motorized traffic is permitted around the lake, and that area is widely used by inline skaters, and there are grounds for other sports, formal and informal, around the shores of the lake.
Hyde Park puts on outdoor concerts with some big name bands in years past, such as The Rolling Stones, Pink Floyd, and the Red Hot Chili Peppers. A 1976 "Queen" concert holds the attendance record with a crowd numbering 150,000 officially, although it estimates the real total was more like 180,000 to 200,000 in attendance.
Other Royal Parks in London include Bushy Park in the borough of Richmond upon Thames. At 1,100 acres it is the second largest Royal Park. A little farther from the centre of the city, but wildlife like Red Deer make it seem like further out in the countryside. Bushy Park is home to the National Physical Laboratory, The Royal Paddocks, and Bushy House. The D-Day Landings were planned here at the Supreme Headquarters Allied Expeditionary Force was housed here in World War II, and Field Hockey was invented here in the late 1800's.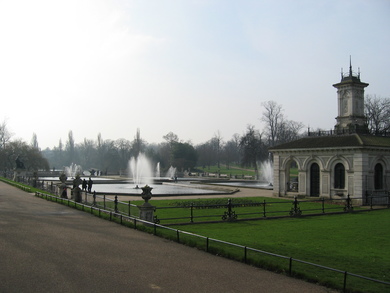 Green Park, or The Green Park, depending on who you ask, is centrally located near Hyde Park and has no water features. It was originally used as a swampy burial ground for Lepers from St. James Hospital prior to the 16th century. Today it makes up a swath of green space when combined with Hyde Park, and runs from Whitehall to Notting Hill.
It is mainly wooded meadows, and supports wildlife and birds not normally found in this urban environment. The park is an escape in the city with activities like sunbathing and picnicking when weather permits. Walking and jogging trails are also popular in Green Park.
Greenwich Park is one of the largest continuous green areas in Southwest London. One of only 830 UNESCO World Heritage sites in the world, Greenwich Park is another Royal Park formerly used as hunting grounds. A World Heritage Site is listed by a body of 21 countries as being a place of great importance naturally or culturally that should be protected.
The Royal Observatory is located here, and the hills provide breathtaking views of the River Thames, Isle of Dogs, and the City of London. Deer were introduced by Henry VIII for hunting, and a small herd is there to this day.
Regent's Park lies partly in Westminster, and partly in the borough of Camden. The park consists of 487 acres of open spaces. Regents Canal and another lake provide a home to waterfowl, including a heronry. Other amenities in the park are the London Zoo, Open Air Theatre, and The Royal Botanic Society.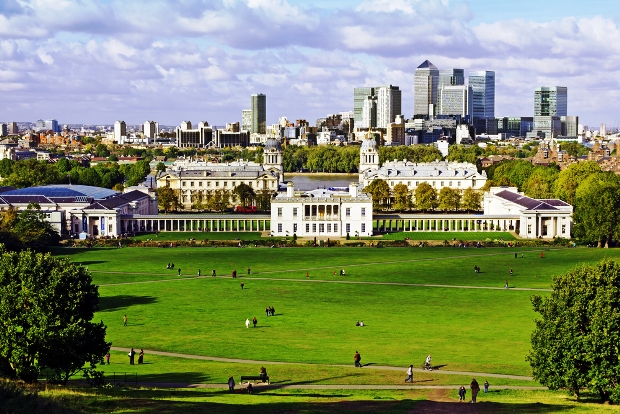 The park offers a wide range of sports facilities including Boating, Tennis, Cricket, Softball, Rounders, Football, Hockey, Ultimate Frisbee, and Rugby. The proximity of this Royal Park to five of the other Royal Parks in Central London make it appear to be one continuous park.
Richmond Park is not included with these, and is the largest Royal Park in London at 2,360 acres. Its wild life includes Red Deer, Fallow Deer, rabbits, and squirrels. Richmond Park is protected by its SSSI status (Site of Special Scientific Interest). The park has been the backdrop for at least two movies. 'Anne of The Thousand Days' was shot here in 1969. Parts of 'Billy Elliot' were also shot in Richmond Park.
St. James Park is only about 58 acres in area, and is the oldest Royal Park in London. The park is located in the City of Westminster. Beginning with James I's reign in 1603 the park was an open air zoo. Camels, Elephant, Crocodiles, and exotic birds were stocked in the park. None of these species thrived however, and wild Elephant and Crocodile sightings today are extremely rare in the park. Non-existent is probably more accurate, but you have to check to see if readers are paying attention every now and then!
Royal Parks are some of the best open spaces in the UK, and for many people they are an oasis in the urban desert.