The Royal Parks of London
An urban area the size of London with approximately 7.5 million residents and nearly that many again in the surrounding areas isn't normally considered a place you will find a lot of open spaces. As the most populated city in the European Union, you might think they would use all of their available space to house people. London's Royal Parks, however, are 5,000 acres of historic parkland providing unparalleled opportunities for enjoyment. While London has many parks and open spaces, The Royal Parks are in prime locations, and are the largest on average.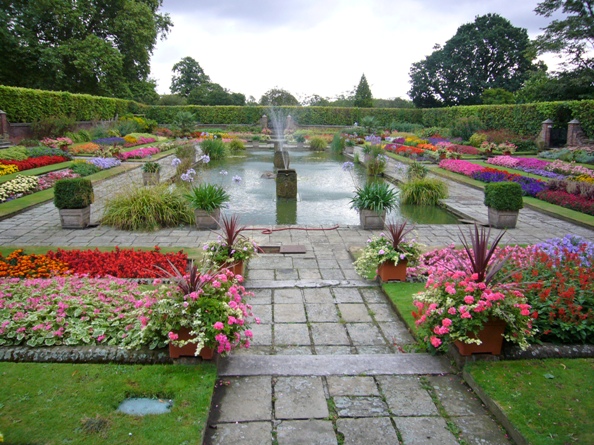 There are five Royal Parks in Central London alone and eight altogether. Royal Parks are land once owned by the monarchy of England. These lands were once used for their enjoyment, mainly as hunting land, but as London became more populated, the lands were given over as freely accessible public parks. About 5,500 acres in total of Royal Parks are available in London.
Hyde Park is the most well known Royal Park, and one of the largest in Central London. It covers about 350 acres, and is divided by Serpentine Lake which is a haven for Ducks, Geese, and Swans at its North end. The Lake has a central bridge which marks the division between Hyde Park, and Kensington Gardens, another of the eight Royal Parks, slightly smaller than Hyde Park at 275 acres in area. Many people think Kensington Gardens are a part of Hyde Park, but that is not the case. This land was originally the private gardens of Kensington Palace.
Serpentine Lake is named for its snake like curves and has a swimming area known as Landsbury's Lido which will be host to the swimming portion of the triathlon for the 2012 Summer Olympics. The swimming area is only open in the summer, however over the past few decades a New Years Day tradition has been for a group of deranged individuals to break away any ice and submerge themselves in the freezing water. No one knows why.
Categories: Abacos, Europe, London, United Kingdom
Tags: England, etraveltrips, Family vacations, Hyde Park, Kensington, kensington gardens, London, Romantic getaways, Royal Parks, Shopping, sightseeing, St james park, travel, United Kingdom, vacation