It's hard to imagine an industry that shaped a culture as much as the auto industry shaped America's in the 20th century. It eliminated trams and created suburbs. It introduced the assembly line and the hourly wage. It spawned a transient nation of road trips, motels, drive-in 'movie theatres' and family summer holidays.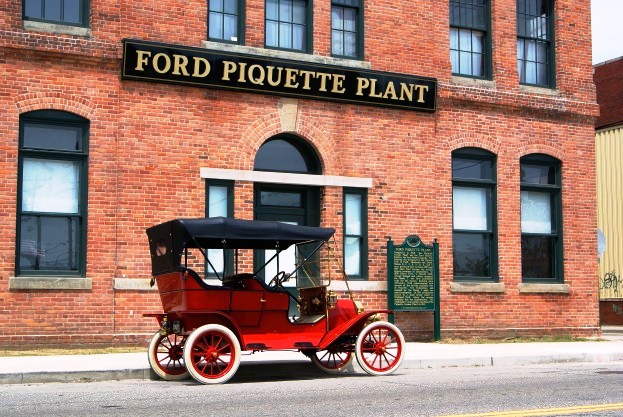 It all had its roots in Detroit, where Henry Ford, John and Horace Dodge, Walter Chrysler, Ransom Olds and other inventive minds tinkered with the horseless carriage in the late 1800s and early 1900s, creating one of the most powerful industries in the world. The global headquarters of the 'Big Three'—Ford, Chrysler and General Motors—remain in metropolitan Detroit, inextricably linking the city and its automotive legacy.
The Motor City is where the latest, greatest designs are unveiled every January at the North American International Auto Show; it's where more than 40,000 classic and special-interest cars show up for the annual Woodward Dream Cruise in mid-August (the largest automotive event in the world, attracting 1.7 million car enthusiasts); and it's where an array of fascinating museums and tours chronicle the origins and rise of it all.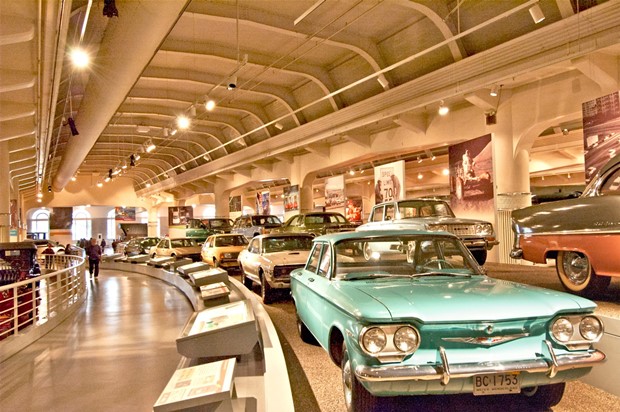 The star has long been the Henry Ford Museum and Greenfield Village, part of a vast complex known collectively as 'The Henry Ford' in Ford's home town (and now Detroit suburb) of Dearborn. The 81-acre Greenfield Village features an amalgamation of some of America's most significant historic buildings—including Thomas Edison's laboratory and the cycle shop where the Wright Brothers invented the aeroplane—both of which were moved here and painstakingly rebuilt. Inside an enormous eight-acre exhibit hall, the museum once dubbed 'Ford's Attic' includes everything from one of the largest steam locomotives ever built to an exhaustive car collection that traces the automobile's evolution and its effect on society.
Categories: Abacos, Detroit, Michigan, USA
Tags: Auto, Automobile, Chevrolet, Chevy, Chrysler, Detroit, Dodge, etraveltrips, Ford, Ford Museum, General Motors, Henry Ford, Michigan, Museums, North American International Auto Show, Oldsmobile, travel, Walter P. Chrysler Museum