Food and wine enthusiasts will find that every part of the country boasts memorable dining experiences. Here are some ideas to get you started on your culinary journey:
1. Mingle with chefs and food lovers at one of New York City's more than 50 Greenmarkets. Union Square's market is the biggest, with produce, meats and other items.
2. Sample American-made beer during a brewery tour in Milwaukee. Historic Pabst Brewing Co., Sprecher and MillerCoors (among others) offer fun, educational tours.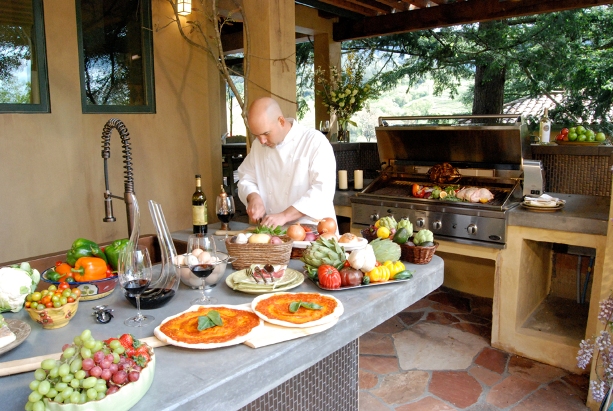 3. Seattle, with its large Asian population, is home to Uwajimaya, a huge Asian grocery store selling everything from durian fruit to Kobe beef. Stop for lunch at the popular food court.
4. Wine lovers shouldn't miss San Francisco and nearby Napa Valley, with dozens of postcard-perfect vineyards and tasting rooms. Dine at Yountville's The French Laundry, one of the country's finest restaurants.
5. The East Coast is known for its fresh-caught seafood. Find some of the best on Cape Cod in Wellfleet, Mass., which celebrates its premium oysters with a festival every October.
6. Head to Memphis for American barbecue. Try a pulled-pork sandwich basted with tangy sauce and creamy cole slaw at legendary Rendezvous, Cozy Corner or Central BBQ.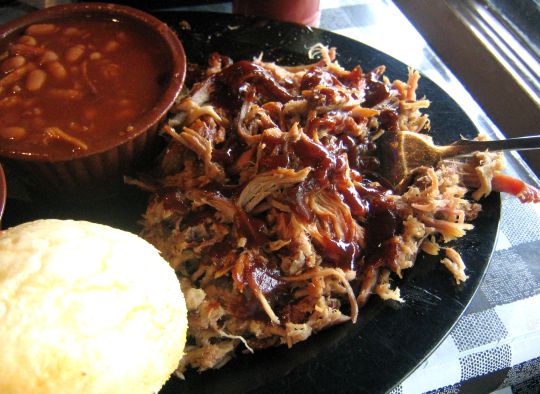 7. In Las Vegas, indulge yourself at an all-you-can-eat buffet at Wynn or Le Village Buffet at Paris (the casino). Or, savor fine dishes from star chefs such as Emeril Lagasse, Wolfgang Puck or Joel Robuchon.
8. A Chicago visit should include a slice (at least) of rich, cheesy, deep-dish pizza. Try a pie from Lou Malnati's or Gino's East.
9. The American West is known for big cuts of beef. Have a quintessential Western dining experience at Wolf Lodge Steakhouse, in northern Idaho, with a char-broiled 24-ounce Porterhouse steak.
10. Enjoy Creole and Cajun specialties at New Orleans' restaurants and cafés. Don't miss Commander's Palace turtle soup or hot beignets at Cafe Du Monde.