Argentina is home to some of the best tourist attractions in South America., and with its rich Spanish culture, you will find it a culturally rich destination when it comes to music, dance, architecture and most especially food. Here, because of its diverse climate, you can do a myriad of things from hiking in the rainforests to skiing or trekking the glaciers, from immersing yourself in culture and history to taking part in eco-tours, from enjoying the rich food and night life to nights of camping and days of diving.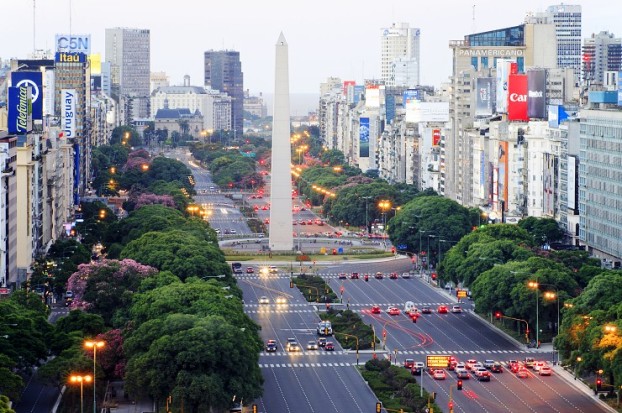 Here are 10 things you can do or go to in this fabulous country:
1.) Buenos Aires
The first Argentina destination you would probably find yourself in is this vibrant city offers much when it comes to entertainment. It has Spanish inspired-architecture and culture to the beat of the nightlife or the exotic delicacies. Here, your senses will definitely be stretched to the fullest in this magical city.
Buenos Aires is often called the "Paris of South America," for its soaring architecture and rich European heritage. But the city and its people, known as porteños, are a study in contrasts: European sensibilities and Latin American passion; wide boulevards and cobblestone alleys; steamy tango and romping rock and roll; sidewalk cafés and soccer fanatics; bejeweled ladies draped in fur coats and children rummaging through garbage for cardboard scraps.
Buenos Aires, which sprawls over 78 square miles (202 square kilometers) and has a population of about three million, is a patchwork of distinct, fascinating communities, from the frenetic downtown and working-class tanguero neighborhoods such as La Boca and San Telmo, to wealthy districts such as Recoleta and trendy Palermo, to middle-class barrios such as Belgrano and Caballito.
2.) Cordoba
Come to this other great city in Argentina. Here, you will feel like you have traveled back in time as you immerse yourself in the colonial architecture. Its history is also known as one of the greatest western cities of the past. Córdoba, capital of Córdoba province, is located at the northern tip of a triangle between Santiago, Chile and Buenos Aires. map. Called the Heartland of Argentina for its location in the geographical center of the country, Córdoba has a strong colonial history blending with modern economic growth.
Founded before Buenos Aires, Córdoba was the first capital of the country and is now Argentina's second most important city. It's growing in commercial importance, with an automobile industry and an expanding tourism industry. The combination of colonial past, modern buildings and a convenient base for exploring the nearby Andes and the Pampas make Córdoba a favored spot for conventions and language schools. Its location provides the arena for many adventure and/or extreme sports.
3.) Pampas
Pampas gives you a glimpse of the wild wild west as it was during the past. Here, you will see Gaucho cowboys living much like the cowboys of old. You can also see the flamingos in the great salt lakes of Argentina.
4.) Tiera del Fuego
In this southernmost of cities at the edge of the world, you will experience a breathtaking myriad of flora and fauna never seen in other places. The marine life here is also something to behold as you go kayaking, fishing or just plain sightseeing. Because of this, a lot flock to this area yearly.
5.) Patagonia

Patagonia is home to the route of the great southern whale as it returns every year to the coast of the Peninsula Valdez. You can also visit one of UNESCO's world heritage sites, Alto Valle Rio Pinturas. You can also see the paintings of the river valley in Santa Cruz where ancient paintings adorn the cave walls.
6.)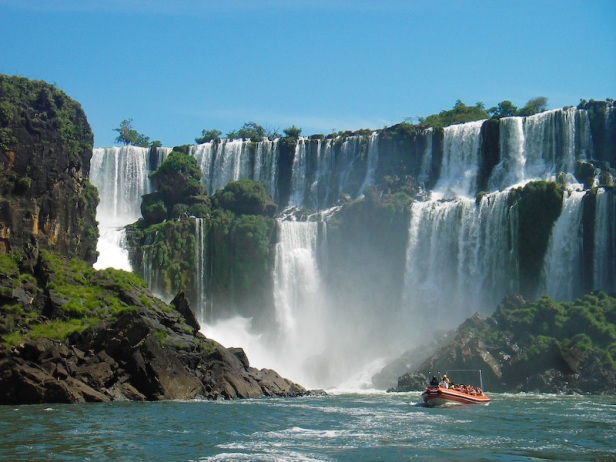 Waterfalls
Found in Iguazu National Park, it is one of the most powerful waterfalls of the world. The park itself is home to a wide variety of subtropical plants and animals. So strap on your backpack and get ready for a wonderful trip through nature.
7.) Mendoza
This is the center of commerce of an area blessed with vineyards and snow. Here, you can ski to your heart's content at such international ski centers such as Las Lenas and Los Penitentes while sipping homegrown wine fresh from the fields. In this place, you can also go kayaking, bicycling or hiking through nature.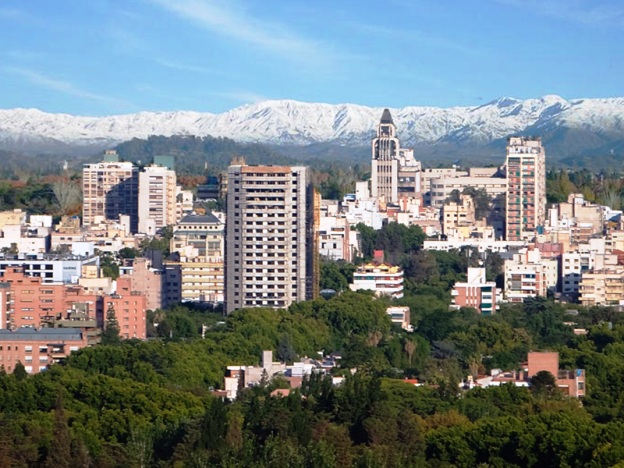 8.) Talampaya
Home to the long extinct dinosaurs and some of the first men who walked the earth, Talampaya is found on the southern part of La Rioja. Today, this place is a hotbed of archaeological and paleontologic finds. In this remote dessert, you will indeed be at awe at the majestic geological formations that dots the landscape.
9.) Valdez Peninsula, Chubut
The Valdez Peninsula in Chubut serves as a refuge for armies of extraordinary animals such as elephant seals, different species of penguins, and the Austral Right Whales. Moreover, you can also relax in the hot baths or perhaps trek in the glaciers of San Rafael. You will definitely not run out of things to do and see here.
10.) Puerto Madryn
It is located north of Trelew. This beach and tourist paradise offers diverse activities such as yachting, windsurfing, sport fishing, and diving. More than that, it is also home to some of the best hotels and restaurants in the country where they serve delectable seafood and bars where dancing can go on all night.