Top Ten Places To Visit In Argentina
Argentina is home to some of the best tourist attractions in South America., and with its rich Spanish culture, you will find it a culturally rich destination when it comes to music, dance, architecture and most especially food. Here, because of its diverse climate, you can do a myriad of things from hiking in the rainforests to skiing or trekking the glaciers, from immersing yourself in culture and history to taking part in eco-tours, from enjoying the rich food and night life to nights of camping and days of diving.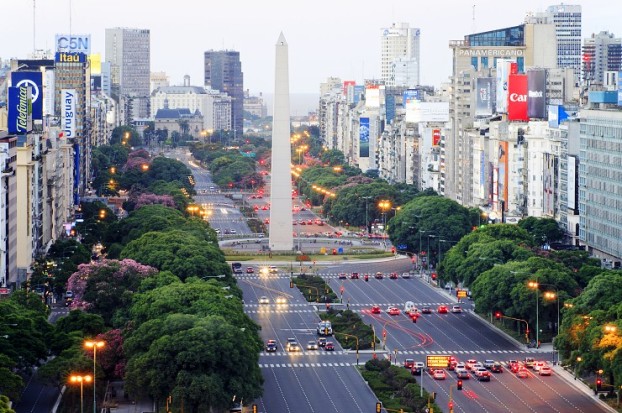 Here are 10 things you can do or go to in this fabulous country:
1.) Buenos Aires
The first Argentina destination you would probably find yourself in is this vibrant city offers much when it comes to entertainment. It has Spanish inspired-architecture and culture to the beat of the nightlife or the exotic delicacies. Here, your senses will definitely be stretched to the fullest in this magical city.
Buenos Aires is often called the "Paris of South America," for its soaring architecture and rich European heritage. But the city and its people, known as porteños, are a study in contrasts: European sensibilities and Latin American passion; wide boulevards and cobblestone alleys; steamy tango and romping rock and roll; sidewalk cafés and soccer fanatics; bejeweled ladies draped in fur coats and children rummaging through garbage for cardboard scraps.
Buenos Aires, which sprawls over 78 square miles (202 square kilometers) and has a population of about three million, is a patchwork of distinct, fascinating communities, from the frenetic downtown and working-class tanguero neighborhoods such as La Boca and San Telmo, to wealthy districts such as Recoleta and trendy Palermo, to middle-class barrios such as Belgrano and Caballito.
Categories: Abacos, Argentina, Bariloche, Buenos Aires, Cordoba, Mendoza, Patagonia, Puerto Madryn, South America
Tags: argentina, Buenos Aires, City Vacations, Family vacations, Fuego, La Boca, Pampa, Patagonia, sightseeing, South America, Tierra del Fuego, UNESCO, Valdes Peninsula, Valdez Peninsula