Most people associate the Patagonia of Argentina with glaciers but Puerto Madryn will certainly surprise visitors that have only glaciers in mind. This city is often called the Diving Capital of Argentina. Here you can take pleasure in water sports activities and enjoy the excitement of observing marine wildlife.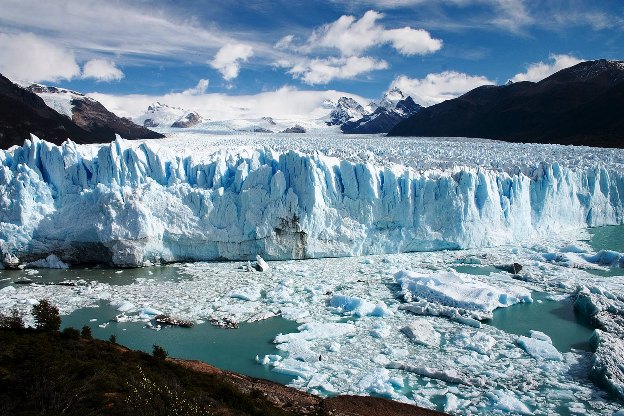 There is no problem if you plan to enjoy diving activities since these continue all through the year but individuals visiting the place for observing wildlife one should invest some time in getting the details about the habits and nature of animals. Spring can be a good time which, for this region, would be around October. During this season there exist the best chances for viewing Southern Right Whales.
There are many diving tours available for people of all levels of experience. Those intending to obtain diving certificates can certainly do so here as there are also advanced level professional courses which are associated with search and recovery. It's also possible to dive among sea lions and, if you're lucky, you may get a few dolphins and whales playing alongside.
Besides diving, there are other sports activities you can take part in such as kayaking, wind surfing, mountain biking and hiking. For individuals less actively inclined or who just want a break, sunbathing on the beach is perfectly acceptable. The city is a holiday resort for native Argentineans as well.
Perhaps the most common reasons behind visiting Puerto Madryn is to go the Peninsula Valdes located in close proximity. UNESCO has declared this area as a World Heritage Site and you can have numerous chances of viewing marine wildlife in its natural state. A number of bird species make their homes here and you may also see killer whales, sea lions and elephant seals. To experience all this magic of nature, moving around in a rented car is probably the best choice.
With the facility of a car at your service, it becomes very easy to explore nearby places offering fascinating wildlife viewing opportunities. Foxes, hares and guanacos can be seen driving to Mount Avanazado. South of the city, you may drive to Punta Tombo where the largest mainland penguin rookery in South America can be found. It is the place where more than 200,000 pairs of Magellan Penguins have made their habitat.
To get to Puerto Madryn, you can first take a flight to Viedma and then take a bus, a journey of in between five and six hours. There are also express bus services starting from Buenos Aires but you have to spend a whopping 20 hours for your bus journey. To get there, most of the people choose to fly to Trelew airport, about 65 km to the south.