The grassy Ellipse, north of the Washington Monument, links the Mall to the White House, one of the world's most famous residences. George Washington himself chose the site of the executive mansion and oversaw construction through the 1790s, but the house wasn't ready for occupancy until 1800, when second President John Adams moved in with his wife, Abigail.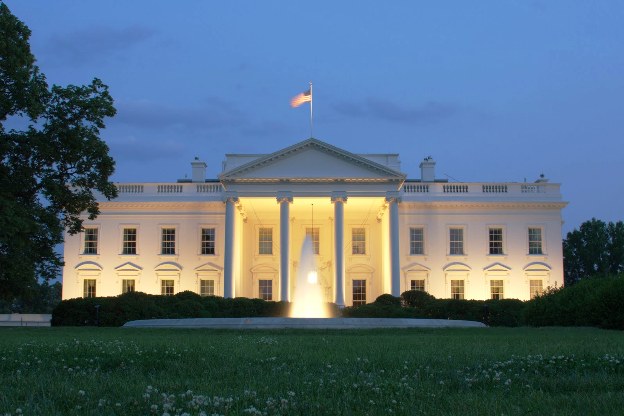 Since then every president has made the home his own, though a few incidents over the years have caused temporary relocation. In 1814, the British torched the place, completely gutting its interior. Harry Truman and family also had to move out in the 1940s when the structure was found to be unstable, leading to another complete renovation. But the exterior is still exactly as architect James Hoban designed it in 1792.
Originally called the President's House or the Executive Mansion, it was nicknamed 'The White House' early on, owing to the lime-based whitewash applied to keep the stonewalls from freezing. Paint eventually replaced the wash, and in 1901 Theodore Roosevelt made the nickname official.
Those lucky enough to join a tour (non-U.S. citizens must contact their embassy in Washington D.C. for assistance in submitting a tour request and heightened security means access is limited) can see a number of historic, though non-critical, areas of the mansion, including the State Dining Room (once Thomas Jefferson's office); the Blue Room, with furniture selected by James Monroe after the 1814 fire; and the East Room, where Lincoln, Kennedy and five other presidents lay in state.
The West Wing—the area where government business is done—is strictly off-limits, as is the president's residence. To get some idea of what you can't see, stop at the White House Visitor Center, which offers films and displays on the house and its history.
If your invitation for a night in the Lincoln Bedroom hasn't come through, you can arrange a stay across Pennsylvania Avenue at the 1927 Italian Renaissance-style Hay-Adams Hotel, for long a favorite of diplomats and visiting heads of state.