The city is considered as the biggest in the country. Sao Paulo is the capital city of Sao Paulo state and is ranked as having the seventh largest metropolitan area. Sao Paulo is the richest city of Brazil because of strong economy. The city is also regarded as one of the global cities of the world. The state Sao Paulo is also the most populated area in the country. Sao Paulo is very rich and famous for its entertainment, arts and most importantly its culture. Brazil's biggest stock exchange is also located in Sao Paulo and is named as Sao Paulo Stock Exchange. Sao Paulo approximately covers an area of 588 square miles. The city's population is round about 11,037,593 people hence making the city the most populated city in the Southern Hemisphere.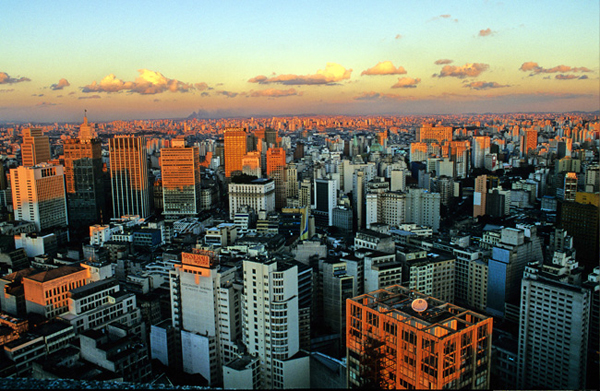 The exact location of the city is the south eastern side of the country. Basically the city was constructed on a plateau. The climatic conditions of the city are very hot and humid. Sao Paulo experiences a typical plateau climate. During summers temperature mostly remains above 30 degrees. Rainfall is in abundance in the city throughout the year. Winters are also of mild nature. Temperatures can go down up to 2 5 degrees but because of humidity factor winters cannot go up to extreme levels.
Sao Paulo is a very economically strong city. The city is ranked 10 in the world in terms of being the richest cities. By focusing on the growth rate of the city it is believed that Sao Paulo in the year 2020 will become the thirteenth richest city of the world. Sao Paulo is regarded as one of the cities which act as some of the biggest financial centres. The city is home to many international as well as multinational companies. Because of its rapid growth in economy many companies have opened their office and headquarters in Sao Paulo. According to IBGE statistics of 2006 the GDP of Sao Paulo alone is believed to be 282,852,338,000 dollars which makes about 12 of the total GDP of Brazil itself.
Categories: Abacos, Brazil, Sao Paulo, South America
Tags: Adventure Travel, Brazil, City Vacations, Sao Paulo, Shopping, sightseeing