Bangkok is the capital city of Thailand with about 12 million people. The city is the political, social and economic leader of South East Asia. Bangkok is considered as one of the world's tourist hotspots, and it is Thailand's major tourist gateway. It is a city of infinite layers which you will need plenty of time to truly explore its hidden secrets.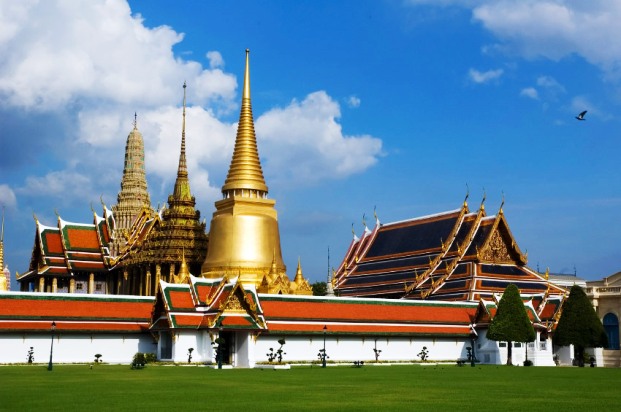 When you are in Bangkok, there are numerous things that you can do. Below is a selection of Bangkok recommendations:
You can't go to Bangkok without visiting the Royal or the Grand Palace, constructed by King Rama I. The Temple of the Emerald Buddha is the most popular tourist spot in the whole palace, situated in the north eastern corner. It is known as Wat Phra Si Rattana Satsadaram in the native language. It is also used to perform various royal religious ceremonies. Be sure to be properly attired before you enter the temple. Apart from the temple, the Palace has other interesting aspects to it such as the Thrones, and the City Pillar Shrine.
The floating markets. Try to go to the pioneering floating market, Damnoen Saduak. It offers an authentic experience despite its busy crowds. These row boats sell farm fresh fruits, vegetables and flowers. It is like living museums where you can everyday local culture.
Chatuchak Weekend Market is popular for wholesalers and traders and it is one of the must visit places if you are looking to buy souvenirs. The market covers 35 acres of more than 8,000 market stalls that will keep you busy shopping all day.
The nightlife in the Khao San Road, the famous backpacker street where East meets West. Sleek clubs, eclectic market stalls, converted VW cocktail bars and Western food are the main attractions in line. Its wild energy and carefree vibe makes it well worth a visit, if you are not already staying there.
Then of course there is the food, of which Thailand is famous for. Wherever you are in Bangkok, food is everywhere too. You don't have to walk very far to find something to eat, restaurants and food carts are just around the corner. In fact, the smell of food is everywhere in the metropolis. Aside from Phad Thai that you can eat even if you are not in Bangkok, you have to have your own food adventure like their pork innards, chicken feet and insects' delicacies that can be found on the table on the corner.
What else should you try? Tom Yum Goong it is a spicy shrimp soup. Pad Thai, the original Thai style fried noodles. Gaeng Deng which will make your taste buds tingling from its aromatic curry. Som Tum, an appetizer of spicy green papaya salad.
You can hire a taxi to get you around. There are several taxi companies that can be booked through telephone call, but it is just as easy to hail one as they are everywhere.
Taxis are metered, with a fixed starting fare and charge by distance and waiting time.
Tuk-tuks are also available, which are an open air motorized taxi with only three wheels. They are popular on short journeys and you should always negotiate before riding.
Win Motoesai are motorcycle taxis stands that accommodate one or two passengers which are convenient for shorter journeys.
Prepare your most comfortable cool clothes when roaming around the city, as Bangkok has wet and dry season, but a cold season. It has a tropical monsoon climate, making the city both hot and humid. The two periods of April to May and September to October are the hottest months. So if you like heat then you may book your tickets on these months, or if you want not-so-hot weather then arrive on months that are least steamy.
So say "Sawasdee" to Bangkok, Thailand if you like to have an adventure full of Thai cultures and traditions.