Northern Italy
To my mind, there is no place more magical on earth than Italy. Within the confines of its boot, there is something for everyone. For the gourmet, there is some of the finest food in the world. For the archeologist, there are some of the world's most ancient and best-preserved ruins to explore. The outdoors type can climb beautiful mountains and ski.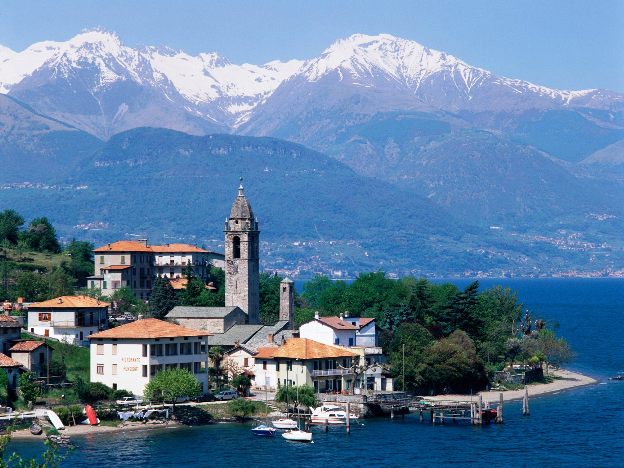 Art lovers cannot find enough time to see all the museums and churches filled with works by some of the world's best artists– Michelangelo, Leonardo da Vinci and Raphael, to name just a few. There is the Italian Riviera for those who like the beach and lakes for those who seek tranquility and beauty. Italy is truly a perfect place to explore.
Here is one of my favorite driving itineraries for northern Italy that combines beautiful towns, glorious mountains and stunning lakes.
First Stop–Asolo
Once you retrieve your car, you have a relatively short drive to your next destination, Asolo. After about an hour, you can stop in Treviso, a picturesque city, for a stroll. Treviso is a city to discover on foot, with its arcaded streets, painted houses, canals and 15th century ramparts that surround it. Its fashionable restaurants, bars, shops, squares and cultural spots invite you to spend a few hours and perhaps get a bite to eat.
From Treviso, you have another hour's drive to Asolo. Just a few kilometers before you reach your destination, you can stop in the town of Maser to see a villa designed by Italy's famous 16th century architect, Palladio, and decorated with frescoes by Paolo Veronese. An extra bonus is a museum of old carriages and antique cars.
Categories: Abacos, Europe, Florence, Italy, Lake Como, Lake Maggiore
Tags: Family vacations, Historical site, Italy, Lake Como, Museums, Northen Italy, Romantic getaways, sightseeing