If you are planning a holiday to Jamaica, know that there is more to the beautiful Caribbean country than simply its beaches and the spectacular shoreline. Beyond the usual tourist traps there is much on offer and so if you want to experience the real Jamaica, you can go off the beaten track.
Jamaica is known for its friendly people and warm hospitality and there is no better way to experience it than by staying in your private Jamaica villas, cottages and apartments that are your home away from home. Offering the best of comfort, privacy, space and services these Jamaica accommodation rentals are more affordable than hotels and provide you the perfect opportunity to explore the island at your own leisure and pace.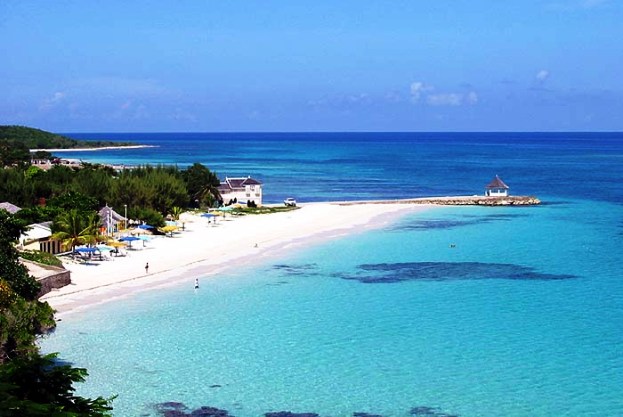 Once you have settled in your Jamaica villas, you can take to the roads literally. Indeed there is no better way to appreciate the scenic beauty of the island, savour the local delicacies, and browse through the best craft markets than by journeying on the 17000 kilometers of road meandering its way through mountains, circling the stunning coastline and zigzagging through the forests and woodlands.
Talk to the staff of your Jamaica accommodation rentals and they will arrange a vehicle and an experienced driver who will drive you through the highways and byways and point out the places of interest on the way.
You can try out the ride between Ocho Rios and Port Antonio that will open up amazing vistas of the beautiful surroundings. The roads are dotted with stalls selling sumptuous Jamaican delicacies especially jerked meat. In fact, jerked meat is Jamaica's speciality and there is no better place to savour it than at the Portland's Boston Jerk Centre or Buff Bay's Blueberry Hill Jerk Stop.
If it is sea food that catches your fancy, there is no better place to savour it than in the fishing villages between Negril to the south coast. If you are interested in unique beachfront dining experience, you can stop at the Alligator Pond's Little Ochie, where you can enjoy your meals on a boat on stilts under a thatched roof overlooking the sea.
Along the roadsides, you'll notice farmers selling fresh produce and fruits such as jackfruits, sour sops, mangos and coconuts. You can also check out the local drinks such as the ice-cold jelly made from coconut or root wine made from various indigenous herbs and roots boiled in molasses or honey.
Then there are various craft markets along the roads where you can shop for souvenirs such as hand-painted woodcarvings, bamboo shakers, quirky t-shirts and live Dancehall compilation tapes.