Travel to see the amazing beauty of New Zealand
God's own country, New Zealand, is essentially a paradise for tourists. It has got an immensely beautiful landscape, fascinating mountains, active volcanoes and much more. The hot pools, natural geysers and spas here are exemplary. To have useful information regarding this place, continue reading this New Zealand travel advice.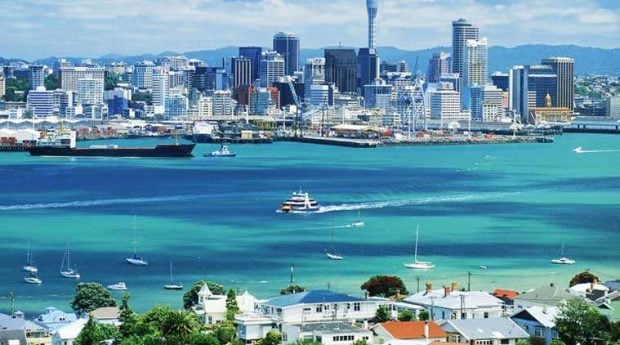 Most of the hot pools and natural geysers here are found in Rotorua. It is located nearby Auckland and can be reached from there in a couple of hours by driving. One may find quite a lot of attractions here which happen to spellbound visitors. The natural geysers found here in plenty are almost unique to this piece of land. The volcanic activity which goes on underground is the major reason behind these hot pools and natural geysers.
Hot water springs tend to entertain visitors who get thrilled by watching these natural wonders. Boiling mud spewing out of naturally occurring foxholes is indeed, a treat to watch for everyone. Nature in action can be watched at any one of the numerous natural parks located here.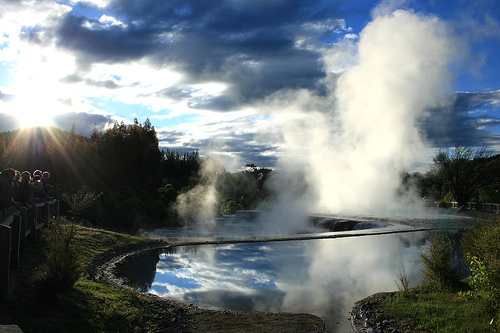 There are quite a lot of places worth watching in the area.
These include Government Gardens, Sulphur Bay, Waimangu Volcanic Valley, Te Puia, Whakarewarewa Thermal Village etc. Visit to most of these places is focused on watching hot springs, boiling pools and volcanic activity. Quite importantly, some of these places are free to visit, while shelling out few bucks is needed for others.
A visit to Government Gardens is exhilarating for kids as well as adults. Another place which is worth visiting is the Sulphur Bay which is situated nearby. There are a number of naturally occurring hot water springs along this walkway. The wild animals and wild birds provide a treat to the eyes of every visitor.
Categories: Asia, Auckland, New Zealand
Tags: Auckland, Auckland vacations, Beach Vacation, etraveltrips, Family vacations, Government Gardens, Hot spring, New Zealand, New Zeland, Romantic getaways, Rotorua, sightseeing, Sulphur Bay, Te Puia Springs, travel, vacation, Whakarewarewa