Travel to Spain Tips – Best March Spanish Festivals
A lot of people want to travel to Spain in March. There are lots of festivals that occur at this time and it also coincides with the Easter vacation which can give the time for a lot of people to get out and experience the culture in Spain.
March is probably the best time to go to Spain when one wants to experience the beauty and excitement of the Spanish festivals.
Easter Festivals
It is not every year that Easter celebrations fall on March, but when it does, it is a great time to go because this will expose the traveler the beauty of the religious ceremonies that are celebrated on Semana Santa (Holy Week).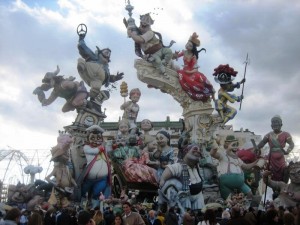 Las Fallas
This is the first important festival of the year and it starts from March 12 to March 19. The families in Valencia make paper made dolls that may take on traditional figures or animated characters. These artistic creations are paraded in the streets before they are finally burned on the many bonfires in the area. The event is accompanied by a lot of partying that is open to the public. Food and drinks are free for everyone to enjoy.
Jerez Flamenco Festival
This usually starts from the end of February till mid March. This is a flamenco training course that is open to everyone and will be taught by known maestros and bailaores. The training will include up to 15 hours of training for beginners through the higher levels.
Fiesta de la Magdalena
This is held in Castellon de la Plana in Valencia which celebrates the end of the Moorish rule in Spain.
Categories: Abacos, Europe, Spain
Tags: Castellón de la Plana, Culture, Easter, Falles, Festival, Festivals, March, Romantic getaways, sightseeing, Spain, travel, vacation, Valencia