Colombia was often called by the Spanish conquerors 'the country of fabulous wealth', and it is obvious once you step on its soil. Many historical treasures of the country were looted, and the original Indian culture was destroyed. Thousands of tons of gold, gems and metals were transported to Europe, and the once mighty Andean civilizations sunk into oblivion.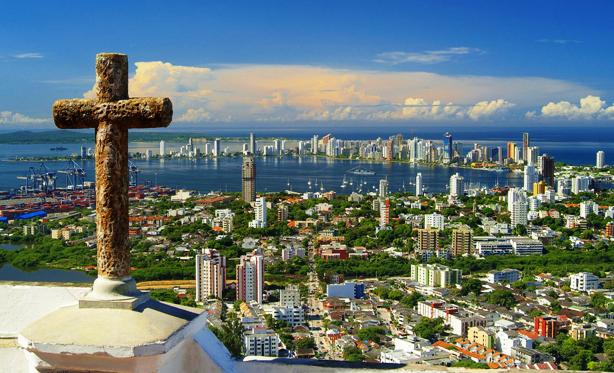 There was formed a unique culture that combined the traditions of Native American and European cosmopolitanism, African and Latin American mysticism and colorful ceremonies. The picturesque nature of Colombia, the long sea coast, the unique nature of the Amazon make the country one of the best tourist destinations in South America.
Cartagena de Indias was one of the first Spanish settlements in the New World. The Spaniards tried every way to secure such an important trading port for them, having built around the outer contours a complex system of fortifications, which are now the main attraction of the city. The most magnificent city of Colombia is literally filled with historic sites.
Centro Amuralyado is the heart and center of the history of Cartagena, full of colonial buildings, shady plazas, churches and convents. A lot of upscale restaurants, hotels, clubs and bars decorate Coast Playas Blanca, one of the best beach areas in Colombia. The city fortress Castillo de San Felipe de Barajas dominates the area and leaves a lasting and powerful impression. Other sights include the Archaeological Museum, the square of Bolivar, the palace Palacio de Inquisition, the Cathedral of Cartagena, the oldest church in the city Iglesia de Santo Domingo.
Southwest of Cartagena one will find the islands Islas del Rosario, an extremely popular destination for diving, famous for the magnificent coral reefs and rich marine life, white sand beaches and crystal-clear waters. San Andres is one of the best resort areas of the Caribbean, where the natural beauty and charm of the island are largely untouched. Turquoise waters, rich marine life and extensive coral reefs are a true paradise for scuba diving. A relaxed atmosphere of island life, friendly people, an adequate travel service, duty-free trade and the general safety make the archipelago a great place to escape from the hustle and bustle of the outside world.
Categories: Abacos, Bogota, Colombia, South America
Tags: Adventure Travel, Bogota, Colombia, Family vacations, Historical site, Shopping, sightseeing