Florida is one of the top tourist destinations in the world attracting more than seventy million people every year. While many immediately think of the famous theme parks in Orlando, such as Disney World, Sea World and Universal Studios, golf is also a huge draw due to the year round balmy weather. There are more than one thousand golf courses, many at world class Florida golf resorts and spas that rival the most luxurious found anywhere else in the world.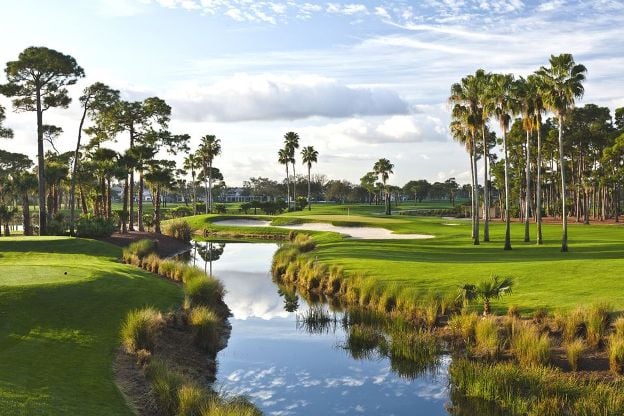 For its relatively small size of only 58,560 square miles, Florida is able to offer something for everyone. Golfers need not be concerned about how to entertain their families and friends who often groan when the golf bag appears during vacation packing. The entire family will enjoy the famous theme parks while shoppers in the family can peruse first class boutiques such as those found in downtown Naples, a very upscale shopping paradise. The beaches are world famous, both on the Atlantic shores as well as those in the gulf. And one must not overlook the Everglades and the chance to view the wildlife there, some of which is not found anywhere else in the world.
Of course, there is far more to entertain even the most persnickety in the family. Some visitors to Florida can't wait to get out for some deep sea diving, and fishermen and women will find all the excitement they can handle angling for such prize catches as sailfish, snapper, and giant groupers. For those who prefer to stay in calmer waters, Florida boasts 11,000 miles of rivers, streams & waterways where fishing for freshwater species is still exciting. Many of these rivers also feature sandy beaches to relax and enjoy the sunshine Florida is so famous for.
As for dining, no one will be disappointed on their visit to Florida. Since Miami is one of the busiest international airports and ports, virtually every type of food imaginable from every country and region around the globe can be found and enjoyed in Florida.
Getting around this state couldn't be easier. Not only is Miami a world renowned international airport, but there are also 11 more international airports in Florida, as well as 19 more commercial airports. Of course, travel by car, from one end of the state to the other is easy via public transportation, and there are an abundance of rental car agencies to meet all your needs.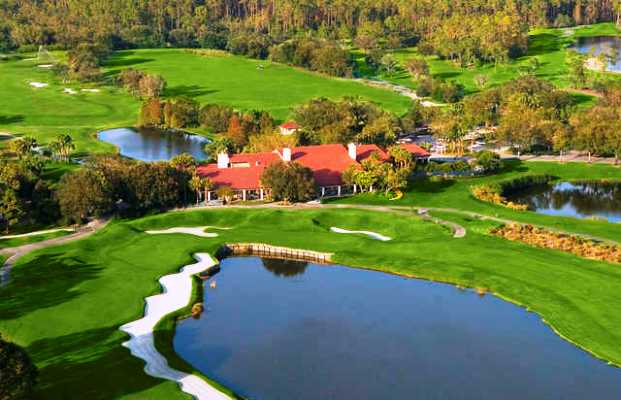 For those seeking Florida golf packages to fit their vacation plans, some must visits include Palm Coast's Ocean Course at Hammock Beach, The Grand Cypress Golf Club, and the PGA National Resort in Palm Beach featuring five tournament ready golf courses designed by such notables as Jack Nicklaus, Arnold Palmer, the Fazios, and Karl Litten. In fact, golf is such a well known pastime in this state that Jack Nicklaus resides there, as do other famous pros.
With so much to do and see, and the need to enthuse and please every member of the family or group, it is often recommended that prospective visitors do some research on their own, but in the end, engage the services of professional travel agents to make sure that nothing is overlooked. These agents can put together travel packages that will take in the best Florida golf resorts as well as include activities that are high on the wish lists of other members of the group at very attractive prices that you may not be able to negotiate on your own.