TriBeCa New York City Best Restaurants
As a neighborhood, TriBeCa is a part of New York to see and be seen, especially if you're a financier bigwig who's decided to settle down and raise a family. As it consistently ranks as one of the most expensive zip codes in the country, prices at restaurants often follow suit, but that doesn't mean the food doesn't live up to the sticker shock.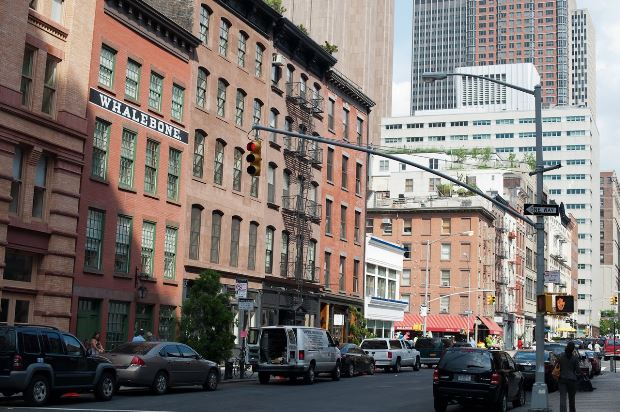 While most spots in the area cater to a family clientele (albeit the Louis Vuitton onesie type ones), the quality of the fare goes toe-to-toe with many other more food-centric parts of town. And the diversity of the cuisine isn't one to shake your head at either.
From the the high-end Indian cuisine and experience at Tamarind to Italian favorites like Locanda Verde, you can drop dough while adding some to your waistline with no problem.
But if you're looking for a place to nosh that's a little more low-key, TriBeCa's got that, too. Enjoy "Midnight Brunch" at Bubby's or step off TriBeca's cobblestone streets and right into the Bayou at Belle Reve, where you'll find live music, cool cocktails and American classics.
Below, we explore the lap of luxury and the lives of locals when we dive into the 10 best restaurants in TriBeCa.
10 Da Mikele
As a city, New York has an abundance of Italian restaurants. The thing is that the majority of them aren't very good. Enter Da Mikele — the answer you've been looking for when you're searching for great Italian in TriBeCa. From gourmet pizzas to homemade pastas and a well-rounded brunch menu on the weekends, Da Mikele caters to the local crowd with consistently good food. The space is comfortable and breezy, and the staff isn't quick to rush you back out into the street. Instead, this feels like a true Italian trattoria: come, relax, drink, eat, drink some more and take time out to enjoy yourself. (212-925-8800)
Categories: Abacos, New York, New York City, Tribeca
Tags: Belle Reve, Borough Market, Bouley, Brick Lane Market, Brushstroke, Bubby's, Dylan Prime, etraveltrips, Indian cuisine, New York, New York City, Restaurants New York City, Romantic dining, Tribeca Restaurants, Twitter, United States