Located on the 23-acre Vintage Estate, Villagio Inn & Spa has been dubbed by Town & Country Magazine as a "pleasure seeker's heaven."  This Tuscan-inspired Yountville hotel property features flowing water fountain pathways weaved throughout lush Mediterranean-style gardens. Experience the warmth and richness of Villagio's guestrooms and suites that the San Francisco Chronicle Magazine describes as "massive, terribly tasteful and terribly elegant."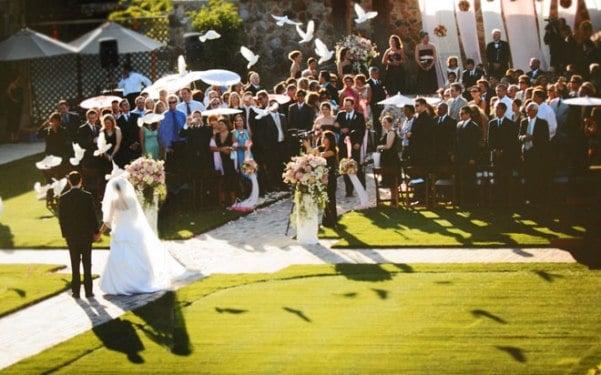 Lavish accommodations are complimented by our signature wellness centerpiece, the 13,000-square-foot Spa Villagio, featuring sixteen treatment rooms and five intimate, private spa suites appointed with indoor and outdoor oversized sunken infinity tubs, fireplaces, steam showers, wet bars and flat screen televisions with Bose sound systems. An array of amenities unlike anything in Northern California awaits your arrival as Villagio Inn & Spa accommodates even the most discerning pleasure and business traveler.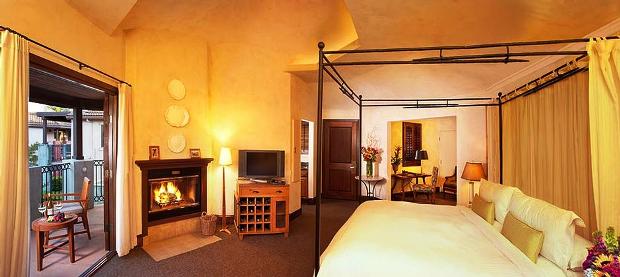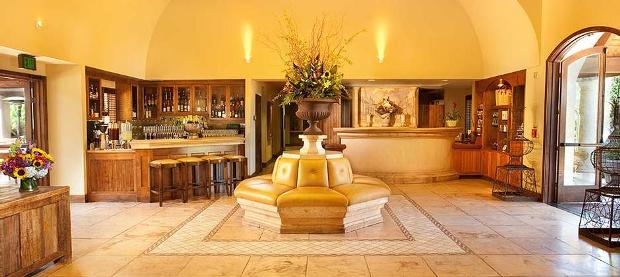 A popular television series from decades ago used a tag line: "Champagne Wishes and Caviar Dreams." Well, now your caviar dreams about an unforgettable wedding can come true, especially if they've been about having a destination wedding in a luxurious setting. California's Napa Valley spa resorts are ready to make all your dreams come true, with lots of Champagne included.
Compared with flying your wedding party and guests to Hawaii, the venue most people think of to match up with "destination wedding," Napa luxury hotels can provide great value in terms of accessibility and scheduling. Think about less time off work for your guests, more economical airfares, and the overall lower prices of goods and services on the mainland. An added bonus is that these resorts are located in prime wine country, with rolling hills of vineyards, charming towns and farm-to-table cuisine nearby.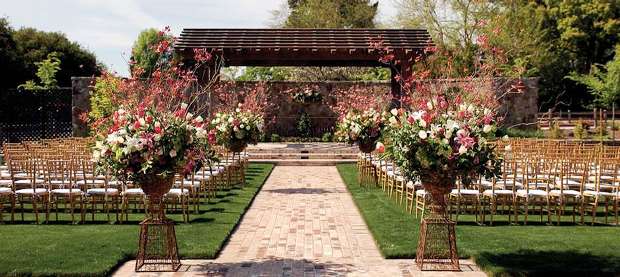 You and your guests can be wrapped in luxury even as you unwrap your wedding gifts, since these resort packages can accommodate everything from your bridal shower to the reception and brunch after the actual ceremony. Your venue can be in a formal ballroom complete with chandeliers or in a gazebo nestled in exquisitely manicured grounds. The highest-end packages require booking blocks of rooms and can include exclusive use of certain venues, gourmet breakfasts, beautiful wine and cheese platters in the evening, and even credits toward spa services.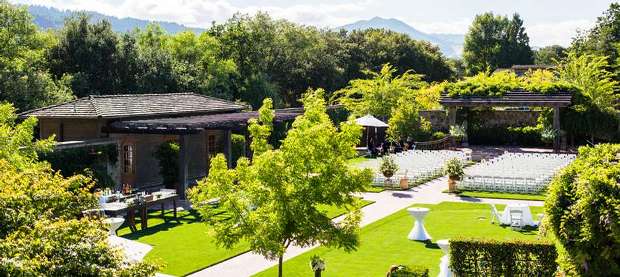 More modest packages can include simply hosting your ceremony for the day in a lovely setting convenient for friends and family living in the area or perhaps driving in for a day or so. Often the services of a professional wedding planner are included, as well as the ability to book a luxury limousine service to tour nearby wineries. You can relax, sip some world-class wine, and leave the driving to someone else.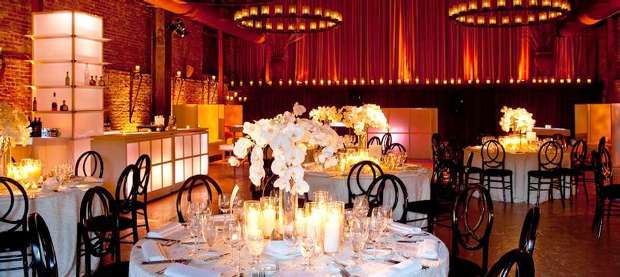 If you're looking into Yountville lodging, home to several high-end restaurants and highly skilled chefs who work their magic to transform locally grown food to the ultimate in fine dining, you might feel as if you've been transported to Tuscany, as you enjoy Champagne breakfasts, complimentary bottles of wine, concierge services ready to fulfill your special requests, even in-room wine cellars in some hotels. You can relax in your spa tub as a highly qualified staff organizes the music, the minister and your magnificent day.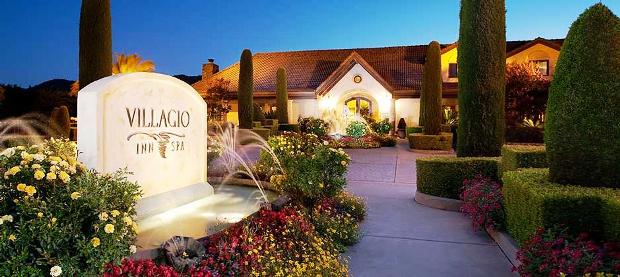 So, dream your dreams of a perfect wedding day spent in the happy company of your friends and relatives – look into a luxurious Napa Valley spa resort.
When booking your destination wedding, you need look no further than Napa Valley's The Villagio Inn & Spa in Yountville, California.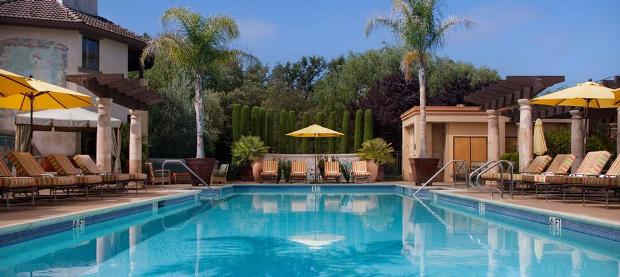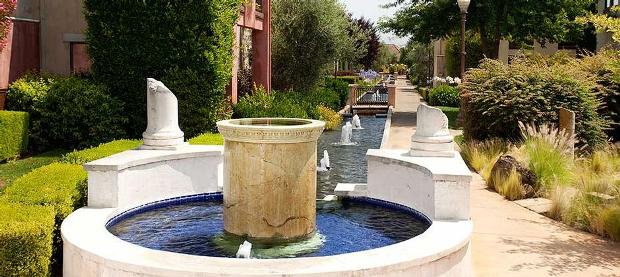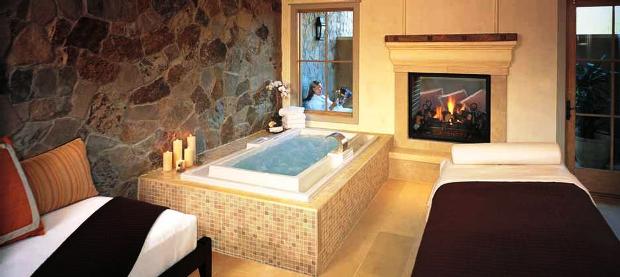 This Michelin Guide 5-star rated hotel is a Mediterranean styled resort that is a destination in itself. In addition to all the services any discerning traveler might require, they have a full menu of sumptuous spa treatments, at very reasonable prices.
Villagio Inn & Spa
Address: 6481 Washington St, Yountville, CA 94599
Phone:(707) 944-8877