Del Posto opened in 2005 on a windswept corner of lower 10th Avenue. The restaurant's owners, Joseph Bastianich, Lidia Bastianich and Mario Batali, and its chef, Mark Ladner, envisioned a temple to Italian cooking to match any ever built to honor a European cuisine in New York, a 24,000-square-foot palazzo of mahogany and marble devoted entirely to the pleasures of Italian food and customer satisfaction.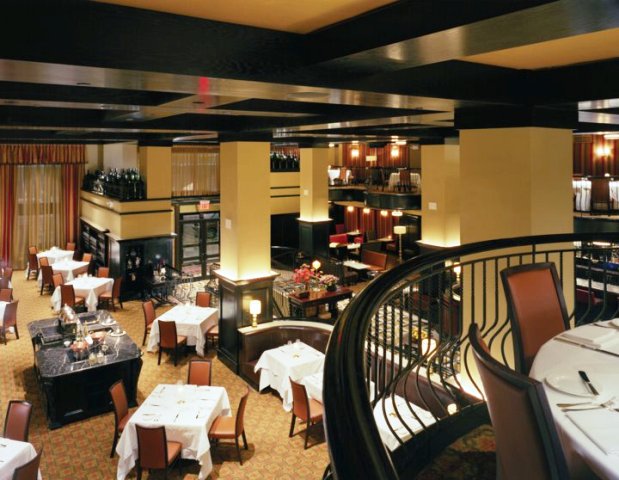 The restaurant is now that and more, a place to sit in luxury and drink Barolo, while eating food that bewilders and thrills — an abalone carpaccio to start your meal, perhaps, and absolutely a celery sorbetto to end it, as well-played Gershwin and Kern tinkle in the background. Under the close guidance of Mr. Ladner, who was the Puckish brain behind Lupa, a trattoria in the West Village also owned in part by Mr. Batali and Mr. Bastianich, Del Posto's kitchen operates at the very highest level.
With the help of a brilliant new pastry chef, Brooks Headley, and an enthusiastic service staff of Italian nationals and veterans of the Batali-Bastianich empire, Del Posto is among the very best restaurants in New York City. With Mr. Ladner's careful interpretation of Italian cuisine, brilliant technique renders incredible ingredients as art.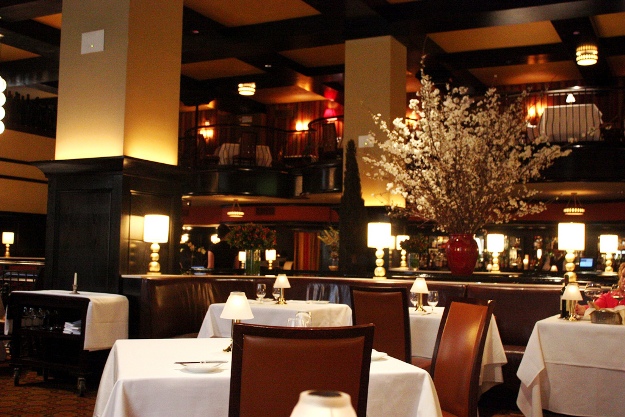 The menu caters to lovers of experimental Italian cuisine and those in search of a destination for a romantic rendezvous. The dishes change frequently and the team excels at inventive pastas such as the semolina crespelle with sweet garlic, pancetta and pesto, and original fish preparations (like the braised wild bass with scorzonero).
The menu features inventive interpretations of Italian classics, with favorites including the spaghetti with Dungeness crab and sliced jalapeño and the chocolate ricotta tortino (pie) with olive oil gelato. The prix fixe menus, including a relatively affordable lunchtime option, are especially popular.
85 10th Ave
(between Avenue Of The Americas & 5th Ave)
New York, NY 10011
Neighborhoods: Chelsea, Meatpacking District