Think of Austria and possibly the movie "The Sound of Music" is likely to be uppermost in your thoughts. Certainly, the country's beautiful lakes and mountains are among its most beguiling attractions, but they are just part of its appeal.
Here are 10 tips to help kick-start your holiday planning, with some suggestions and reasons to visit the land of music maestros such as Mozart and Haydn.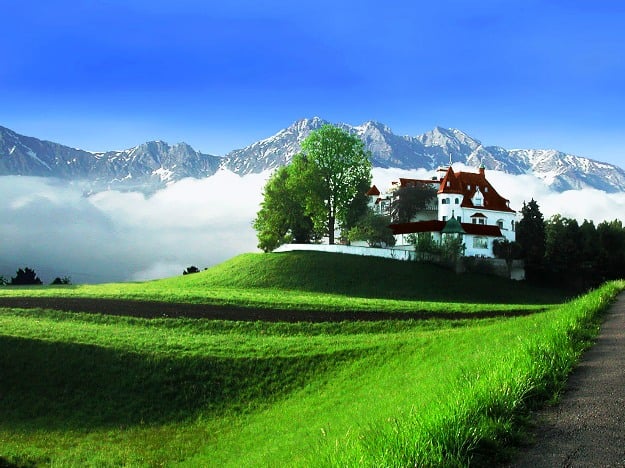 Austria is a country of vivid greens, from the fir tree forests and lush alpine meadows of its jagged-peaked mountain ranges to lowland areas of verdant fields, river valleys, diverse woodlands and vineyards. It is also the brilliant white of freshly-groomed ski slopes and thick snow carpeting village rooftops, and it is the deep blue of its lakes and endless summer days strolling the cobblestoned streets of historic cities or sitting on a shaded cafe terrace with a coffee and torte.
Mountains: Austria's Alps are renowned for their beauty. In winter they are criss-crossed by pistes catering to everyone from beginner to budding Olympic champions, with Kitzbuhel's Hannenkham the toughest race on the World Cup ski calendar. When the snow melts the mountains are a haven for hiking, climbing, hang gliding and many other pursuits.
Lakes: The Salzkammergut area is the country's Lake District and is where the Sound of Music was set. Picture-postcard lakes such as Fuschlsee and Mondsee are edged by chocolate-box villages and towns, among them St Gilgen, St Wolfgang, Hallstatt, Gmunden and the town of Mondsee.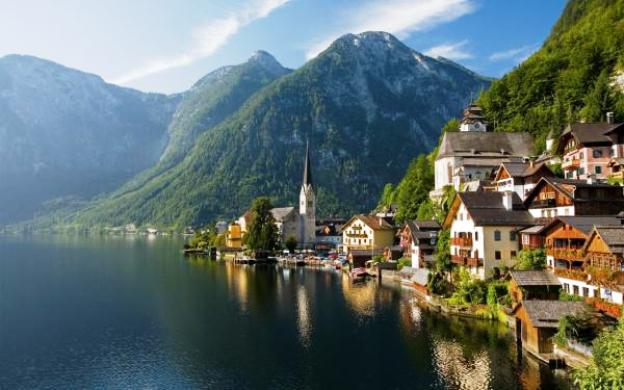 Cities: Take in the baroque splendour of capital Vienna, with architectural treasures including the ornate Opera House and Hofburg Palace, and the charm of Mozart's birthplace, Salzburg. Other gems include Linz, European Capital of Culture in 2009, Styrian capital Graz and alpine beauty Innsbruck.
Nightlife: Listen to a classical concert in a cliff-top castle in Salzburg, dance the waltz in a traditional Viennese ball in or boogie the night away in a disco or nightclub in cities across Austria.
Food: Austria has many culinary delights. Must-try dishes include the traditional wiener schnitzel – fried and breadcrumbed veal – as well as apfelstrudel (apple-based pudding), palatschinken (Austrian pancakes) and mehlspeisen (cakes and puddings).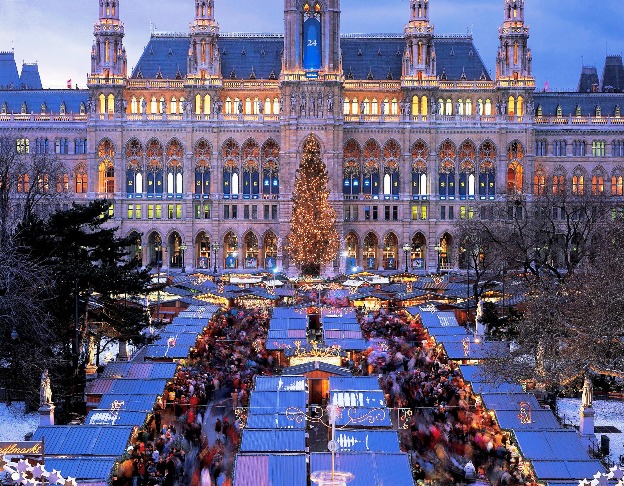 Music: Austria has produced legendary composers, including Mozart, Haydn and Schubert. Salzburg and Vienna are the best places to catch a concert, often in historic settings.
Nature: The breathtaking mountain scenery of the Alps contrasts with the flatter River Danube basin in the east. Nature parks spread throughout Austria include the Hohe Tauern National Park, Central Europe's largest area of protected landscape.
History: The Hapsburgs (also known as Habsburgs) ruled over Austria for six centuries until Charles I fled into exile at the end of World War I. The empire spanned as far as Spain for a time and built castles and palaces across Austria, many of which still stand.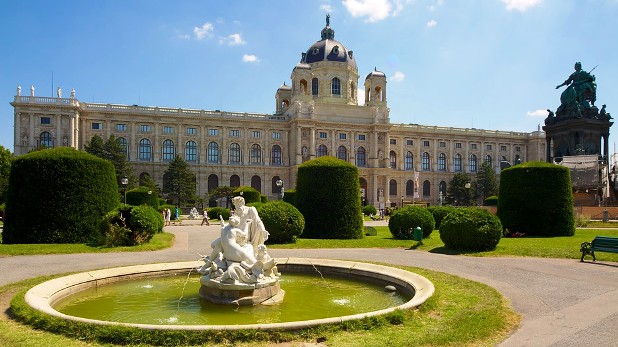 Shopping: Specialist shops selling quality goods such as leatherware are a feature of Austria's cities. The longest shopping streets are Vienna's Mariahilfer Strasse, known by locals as Mahu, and Linzer Landstrasse in Linz.
Touring: Rent a car from one of Austria's gateway cities and explore exquisite lakes and mountain scenery dotted with timeless towns and villages, or tour wine-growing regions such as Lower Austria, Southern Styria and Burgenland. Austria has over 30,000 wineries.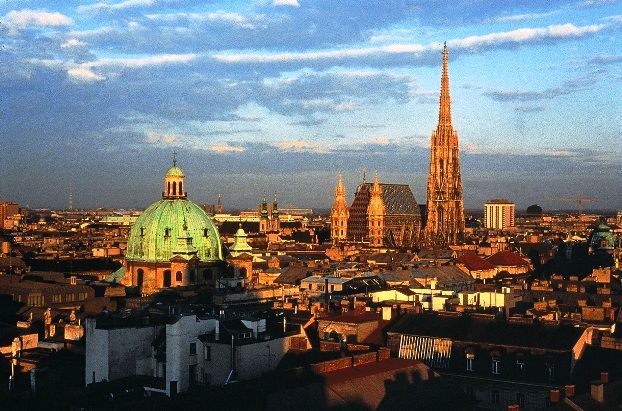 There we have them – 10 excellent reasons for a holiday in Austria, where quality is part of the holiday experience and the hills are certainly alive to great holiday memories.
For more information vist the Austria Tourism website