Arizona's biggest attraction surely is the Grand Canyon, but there is so much more worth exploring. From cities to national parks to Native American monuments, Arizona has it all.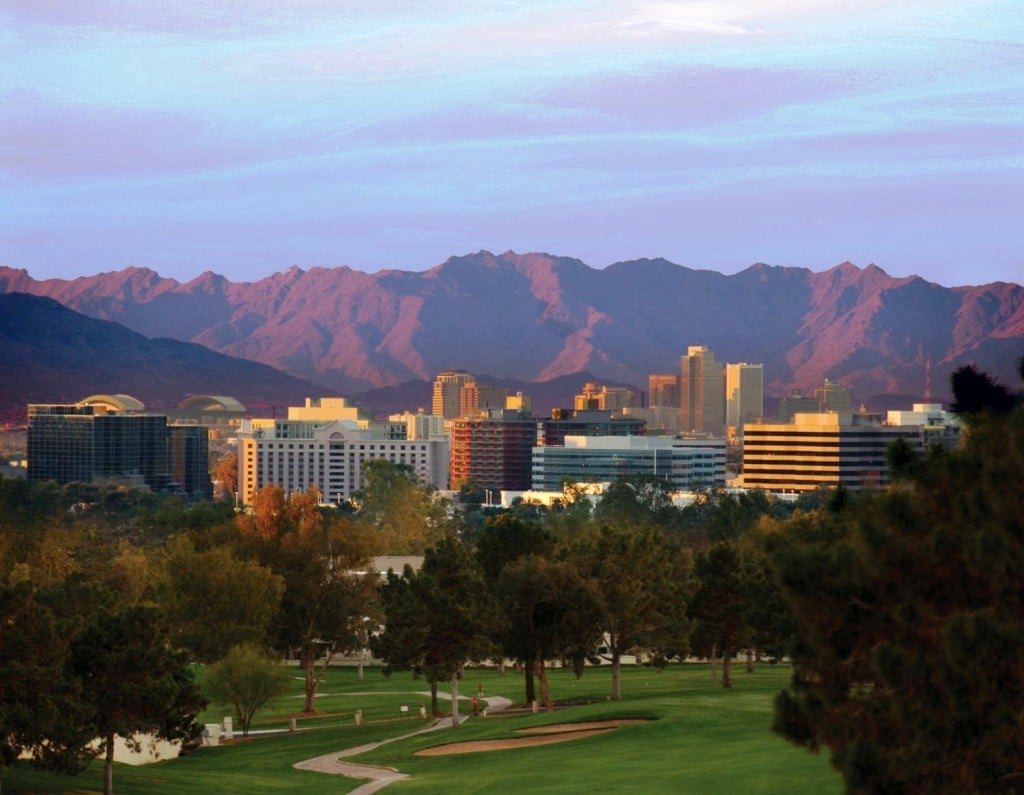 Phoenix
The biggest city in Arizona and also the state's capital is Phoenix. And, thus, one of Phoenix' attractions is the Capitol Building. Today a museum, the building is part of the State Capitol Complex and especially impressive because of its copper dome. Other attractions in the city are Heritage Square with beautifully restored Victorian houses, the Botanical Gardens and South Mountain Park.
Nearby, Scottsdale is definitely worth a visit, especially the old town and the Scottsdale Waterfront.
Tucson
The second largest city in Arizona, Tucson offers aSaguaro CactusSaguaro Cactus historic downtown with the Barrio and El Presidio historic districts. Other downtown attractions include St. Augustine Cathedral and the old Pima County Courthouse.
There are also a number of attractions around Tucson. Just South of Tucson stands the oldest Spanish Mission of the Southwest: San Xavier del Bac Mission. There you can also try Native American fry bread, which is especially tasty with Chili. Another favorite is the Pima Air and Space Museum, which offers a huge selection of aircraft, with three presidential airplanes, jet fighters, helicopters, and transport airplanes all greeting the visitor.
If you ever wanted to see one of those cacti depicted on the Arizona license plates, give Saguaro National Park a try and you'll find plenty. The landscape is especially beautiful just before and at sunset. And finally, the Arizona Sonora Desert Museum offers a very entertaining way of learning more about the desert and its animals and plants.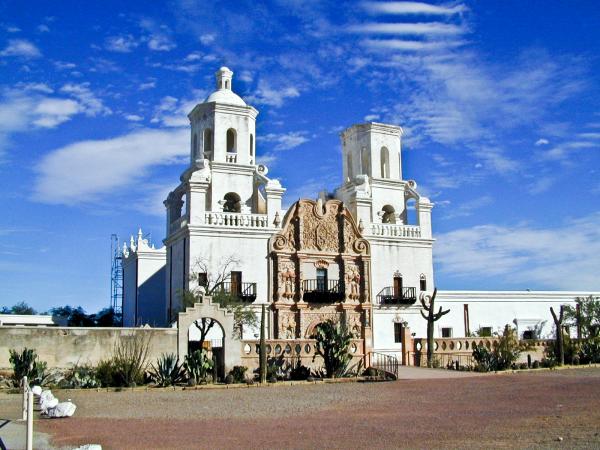 Native American History
If you are interested in Native American history and specifically cliff dwellings, Arizona has just the right answer, Canyon de Chelley. This National Monument not only offers some very impressive cliff dwellings, but they are located in a beautiful and truly breathtaking canyon. Located on Navajo land and still inhabited by Native Americans, Canyon de Chelley should not be missed.
Another place offering cliff dwellings and ancient Pueblos is Navajo National Monument. Walpi, a historic pueblo town, and the ruins of Keet Seel are especially impressive.
Petrified Forest National Park
Becoming more and more a tourist attraction, Petrified Forest National Park is definitely worth seeing. Timber upon timber, turned into quartz-stone logs by time, creates an unusual and often magical forest; the Painted Desert offers sand that is constantly changing in color depending on the light; and ancient petroglyphs can be found at Newspaper Rock and next to Puerco Pueblo.Monument Valley
Monument Valley
Aside from the Grand Canyon, Monument Valley is likely the most recognized landscape in the Southwest. Its famous buttes and mesas, often seen in movies and on TV, are a symbol for the American West. The most recognized formations are located in Monument Valley Navajo Tribal Park. For a fee, visitors can go on a self-guided valley drive or take a guided tour with Native Americans.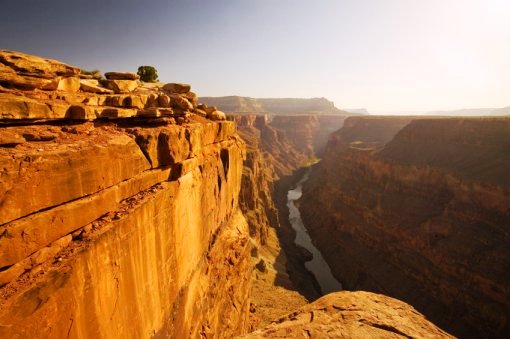 Grand Canyon
And finally, the Grand Canyon. Considered one of the Seven Natural Wonders of the Modern World, its magnitude and beautiful colored rocks are simply breathtaking. The South Rim is the most visited area with Desert View Drive as the main attraction. The lesser known North Rim, which is not as accessible as the South Rim, in turn offers pristine nature and solitude.
Favorite activities at Grand Canyon include hiking to the Canyon floor, flying over the Canyon in a helicopter or small plane, and a visit to the just recently added Grand Canyon Skywalk, a glass-bottomed viewing platform with a vertical drop of 4,000 feet.
For Arizona hotels click on the link below
https://www.etraveltrips.com/eTravelTrips/hotels_list.php?vresort_name=&ifacility_id=&vcountry=&vstate=Arizona&vcity=&search_rosort=search