Germany's largest city, Berlin is an exciting treasure-trove of history, art, and modern-day events set in an urban landscape teeming with beauty and cultural appeal. As Germany's capital, the city has enjoyed ambitious construction projects that showcase brilliant architecture and distinctive design. Traveling to Berlin is a rich experience filled with a myriad of places to visit and landmarks to see. The subsequent article conveys some must-see destinations within the city of Berlin.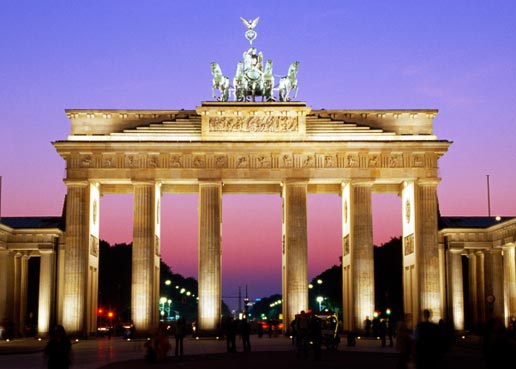 Berlin is famous for its architecture. But one site that must be seen is the Fernsehturm located in Alexanderplatz. This television tower is the second tallest building in the European Union. Visitors to Berlin will want to take advantage of the stunning city views from high above on the buildings observation level.
Located between St. Mary's Church and Rotes Rathhaus, the famous Neptun Fountain is a magnificent fountain that was built in 1891. This incredible mythological display features four carved women surrounding a stature of Poseidon, or Neptun. The women represent Germany's major rivers which are the Elbe, Vistula, Oder, and Rhine.
The renowned Brandenburg Gate is featured on many tours of the city and should not be missed as it is one of the city's most important landmarks. Its construction was completed in 1791 and the structure served as one of the gates to the city. It is the only surviving gate and is now one of the city's most beloved treasures.
Situated near theis the Memorial to the Murdered Jews of Europe, which is one of the city's most visited destinations and is considered to be among the Berlin's finest memorials. Many visitors also find it a memorable excursion to visit the historic Berlin Wall. A section of the wall exists on the Spree River to the east of the city.
Categories: Abacos, Berlin, Europe, Germany
Tags: Altes Museum, Berlin, Berlin State Opera, Bode Museum, Brandenburg Gate, Family vacations, Germany, Mitte, Museum Island, Shopping, sightseeing, vacation