Visit historic Estates of the du Ponts and the Wyeths in Brandywine Valley Delaware
The lush Brandywine Valley, an area dotted with manicured gardens, historic estates and fascinating small museums, straddles Delaware's border with Pennsylvania. No state is more closely associated with a single family than Delaware is with the du Ponts. The grand houses they built here gave rise to the area's nickname 'Chateau Valley', and no trip to the region is worth taking without a glimpse of the magnificence they left behind.
The du Pont story begins at the Hagley Museum. It was here in the early days of the 19th century that French émigré Eleuthère Irénée du Pont constructed a riverside house and the first of his gunpowder mills outside Wilmington, structures that eventually grew into a 235-acre complex. In 1910, just across the river, his great-grandson, Alfred Irénée du Pont, built Nemours, his Louis XVI–style mansion, and filled it with imported furniture, rare rugs and tapestries, and museum-quality works of art. Its formal French garden is the largest of its kind in North America.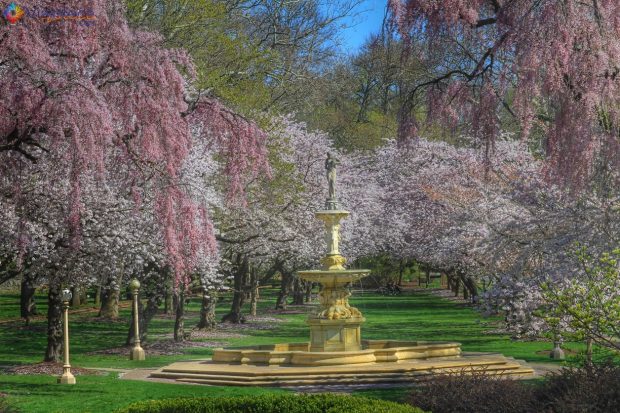 It was Henry Francis du Pont, another great-grandson of E.I., who was responsible for Winterthur, perhaps the most visited of the family estates. In the late 1920s, he transformed what began as a rather modest 12-room home into an eight-storey chateau-like spread. Today, it is considered the world's premier museum of 17th- to 19th-century American antiques and decorative arts, with some 85,000 objects displayed in 175 period rooms.
Horticulture was his passion, and visitors today can also visit 60 acres of glorious gardens (a fraction of their original size) accessible via the Garden Tram, including the fairy-tale Enchanted Woods. Meticulously restored and flower-decked Montchanin Village, once part of the Winterthur estate and home to du Pont powder-mill workers, has been reborn as a luxury inn and spa, with former residences divvied up into 28 suites, some with fireplaces and private patios.
Categories: Abacos, Brandywine Valley, Delaware, USA
Tags: Brandywine Battlefield, Brandywine River Museum, Brandywine Valley, Delaware, Delaware Travel, Delaware Vacation, etraveltrips, Henry Francis du Pont, Historic estates, Historical site, Museums, Pont, Wilmington, Winterthur, Winterthur Museum and Country Estate