A friendly Midwestern atmosphere prevails on a Milwaukee vacation, which is not so much a city as a large collection of neighborhoods situated on the shores of Lake Michigan. Wisconsin's largest city is an international seaport and the state's primary commercial and manufacturing center. Modern steel-and-glass high-rises occupy much of the downtown area, but they share the skyline with restored and well-kept 19th-century buildings from Milwaukee's early heritage.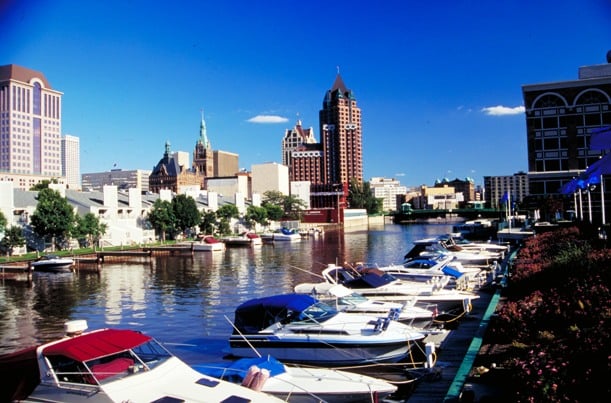 First settled by Potawatomi and later by French fur traders in the late 18th century, the city boomed in the 1840s with the arrival of German beer brewers, whose influence is still present. Milwaukee is known as a city of festivals, the biggest being Summerfest (the "World's Largest Music Festival"), held in late June and early July.
Milwaukee Must-Sees
Glimpse a wild piece of America's history at the Harley-Davidson Museum, which celebrates motorcycles in exhibits about the company and its vehicles.
The Milwaukee Art Museum has grown from a small gallery in 1888 to a major museum housing some 20,000 works today. The museum holds one of the largest Georgia O'Keeffe collections.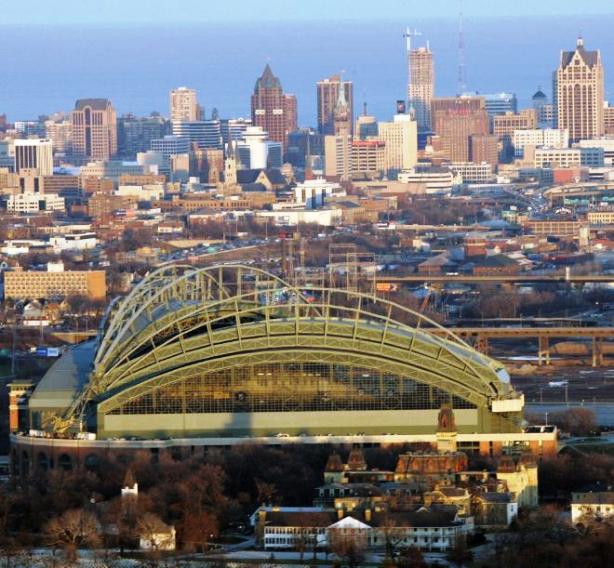 Built in 1892 by beer magnate Capt. Frederick Pabst, the Pabst Mansion features some of the finest craftsmanship in the city. It was later home to five archbishops, as well as numerous priests and nuns.
Families will enjoy seeing more than 2,500 animals at the Milwaukee County Zoo. A family of 15 bonobos, highly endangered great apes, lives at the zoo, which opened in 1892 as a miniature mammal and bird display.
Stroll nearly three miles through downtown along the water on the Milwaukee RiverWalk. Numerous restaurants, cafes and brewpubs line the walkway, which is sprinkled with public art.
Miller Park is a ballpark located in Milwaukee, Wisconsin. It is home to the Milwaukee Brewers and was completed in 2001 as a replacement for Milwaukee County Stadium. Miller Park features North America's only fan-shaped convertible roof, which can open and close in less than 10 minutes. Large panes of glass allow natural grass to grow.