Visit the best South African Beaches
South Africa is on the rise as one of the top vacation destinations in the world, due to the multiculturalism, the wildlife, & of course the beaches, some of which are year-around. There is plenty of different activities that each of the South African beaches offers, most of them limited to a certain beach. Some of the most amazing South African beaches are: Durban is the port city of KwaZulu/Natal.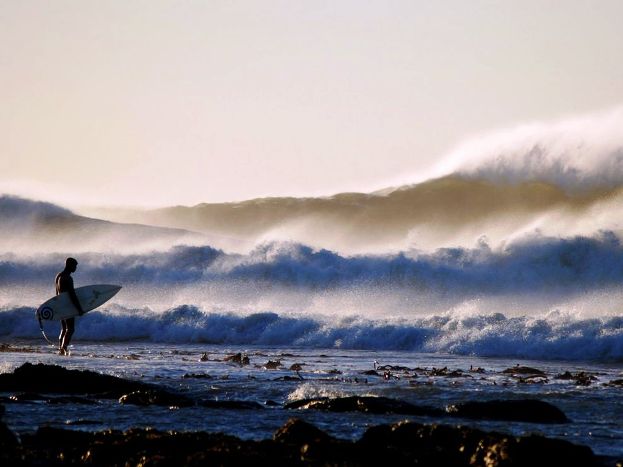 It is famous for the signature South African multiculturalism & modern sophistication. Durban has a variety of beaches, all of them lively & colorful. & even after hours, the beaches are filled with entertainment.
The beaches are Blue Flag rated & excellent family vacation venues. Mdumbe Beach (Wild Coast) This beach has its very own charm, being a piece of heavenly tranquility, seemingly untouched by the hand of man, surrounded by a well-developed region. There are long expanses of beach that have never been visited, surrounded by the African rural life & grasslands. It is a piece of Heaven on Earth.




Jeffrey's Bay This is the surf capital of South Africa. There will always be a 'wave' of surfers waiting to catch the right wave to make their day. This is the venue for the annual Billabong Pro WCT surfing event where all the big league surfers come to show off their skill on massive waves. A great family destination, especially if you love sea food. Cape Town The first thing you do, when you land on a coastline city, is hit the beaches. & Cape Town provides you with a variety of beautiful, world-class beaches to choose from.
These beaches are a great point to relax, sunbathe & for beach sports. & are also very geographically significant; the warm Indian Ocean & the cooler Atlantic Ocean come together at Cape Point. So, as soon you land, hit the beaches for a relaxing, refreshing experience to kick-start your vacation. Gaansbaai These beaches are famous for almost daily encounters with great white sharks yet remain one of the most frequented beaches by tourists due to the beautiful backdrop of mountains & of course, the beautiful white sand.
Categories: Abacos, Africa, Cape Town, Port Elizabeth, South Africa
Tags: Adventure Travel, Africa, Beach Vacation, Cape Town, Family vacations, Romantic getaways, south africa