Spreading out across Argentina and Chile, the Patagonia region is a stunning part of the world. Know as the Great Outdoors in South America, this is a must-see tourist destination in the continent.
Patagonia is famed for epic landscapes that are unrivaled anywhere else on earth, include resplendent lakes, waterfalls, mountains and, especially, glaciers. Some tours are within just one of the countries while others take you through some of the best areas of both. Each location has something slightly different to experience.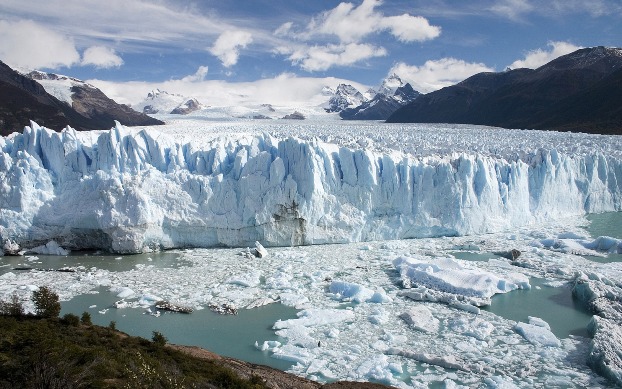 The wilderness of Patagonia has been increasingly tamed and there are now a dependable network of high quality lodges and hotels and reliable transport links throughout the vast region. It is now possible to fly between destinations and enjoy excellent standards of comfort and service when you arrive, making Patagonia more accessible to all types of travelers. However, the fierce Patagonian winter shuts down most of the region for many long months, so be sure to consult a travel professional before making any plans.
It the National Park of Torres del Paine that you will see in Chile. You can choose to stay in one area and do single day hikes or opt for hikes of several days. Tents or lodges are both possibilities when you take this on. In the southern region, it's best to take a boat so that you can get a better view of the awe-inspiring glaciers. Here you will also find penguin colonies. It's quite easy to spend a week or more just hiking around the Chile area of Patagonia.



There is also the Tierra del Fuego National Park in southernmost Chile where you can experience a different type of landscape as well as flora and fauna. Take a boat on the Beagle Channel to get a better view of the marine wildlife that makes its home here such as sea lions, penguins and many different bird species. Trekking can be tiring, so you could use a 4×4 to get around the park instead.
In Argentina, you will probably want to start out in El Calafate. From here, you will enter the Los Glaciares National Park, a UNESCO World Heritage Site. It is part of the world's 3rd largest ice cap. Perito Moreno, which is an active glacier, will often shed off chunks of ice into the lake. Weather permitting, you can walk on it as well.
Argentina can also be used to see the Peninsula Valeacutes. In this wildlife sanctuary, you can see many different species of birds such as egrets, flamingos, cormorants and penguins as well as mammals like whales, sea elephants and sea lions. There are many sporting activities that you can do here as well. On land, there is wind surging and mountain biking. On the water, there is sailing, scuba diving, snorkeling, jet skiing and water skiing.
As with everything outdoors, the tours of trekking will be a challenge, so make sure you are aware of what adventurer you are alongside the fitness levels you possess.
Conversing with tour operators isn't always the easiest, so ensure that you are realistic regarding your abilities so that you can enjoy it fully.