Strolling through history in the nation's capital. You don't need a lot of time to cover a lot of ground in Washington, D.C., and if you enjoy walking (and we do), Washington, D.C. is the perfect city to walk about. Outfitted with Fitbit devices and comfy shoes, we designed our most recent D.C. stay around getting footloose in the nation's capital. We saw all of the same sights we would have seen with the help of a car.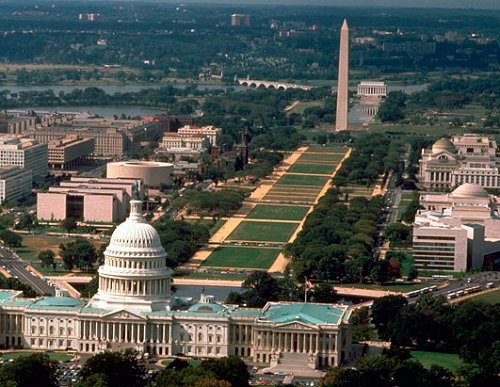 From the National Mall and Memorial Park to Georgetown, there are dozens of walking routes to take throughout this great city, depending on what you're in the mood to see and do. We zeroed in on a two-mile radius bursting with interactive museum experiences.
We started our trek at the Newseum, a perfect spot for self-proclaimed news junkies of every shape and size. The museum is located on Pennsylvania Avenue between the U.S. Capitol and the White House. Inside, the Newseum is chock-full of historic artifacts, Pulitzer Prize-winning photographs, and interactive exhibits that enabled us to relive historic newsworthy moments of yesteryear. We even stepped up to the news anchor desk, read from the teleprompter, and tried our hand at being television reporters. We don't think CNN will be calling us anytime soon.
Next, we moseyed over to the International Spy Museum, which features the largest collection of international espionage artifacts ever placed on public display. When we visited, some of these goodies included the Aston Martin DB5 from "Goldfinger," Jaws' teeth from "Moonraker," and a German enigma machine from 1944. The museum spotlights human intelligence and the role spies have played in world events throughout history. It also offers a number of fun interactive exhibits. At one, taking on aliases we were put to the test to see if we had what it takes to be spies. With feeble midlife memories, we could barely remember our aliases. We were more like a couple of bumbling Maxwell Smarts than cool, calm James Bonds.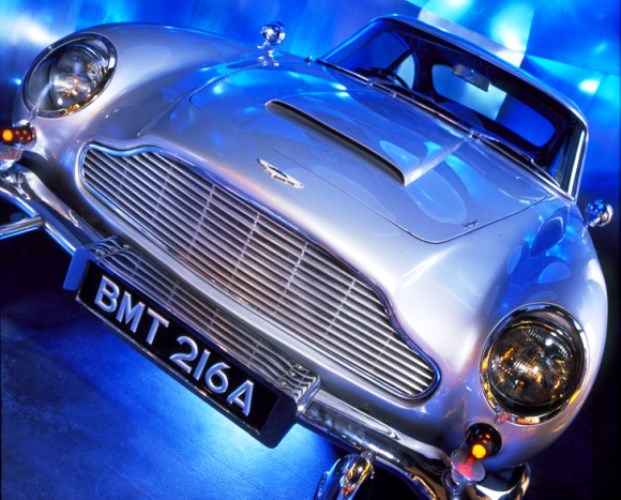 Smithsonian American Art Museum
Just up the road is the Smithsonian American Art Museum, which is the nation's first, largest, and most inclusive collection of American art in the world. Make it interactive by downloading one of several scavenger hunts from the website. One is an artist-made scavenger hunt that features a variety of Aesop's Fables. Following the clues to find the artwork gives you great insight and appreciation for those works. And, if you get all of the answers correct and you'll win a prize.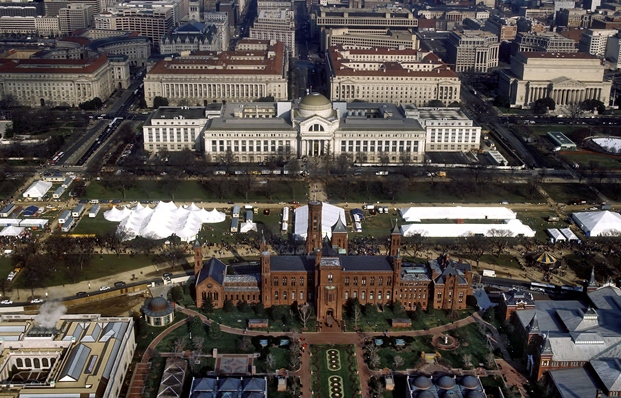 Ford's Theatre Museum
At Ford's Theatre Museum you can follow Abraham Lincoln from his early days in Washington, D.C., through the last days of the Civil War. In the Ford Theatre you are transported back in time by way of an audio tour that tells stories in character voices and gives you an in-depth look at President Lincoln's assassination. Across the street is the Peterson Boarding House, furnished in 1865 period pieces. This was the home where Lincoln died. Next door to that is Lincoln's Waffle Shop. Since they've only been open since 1990, Lincoln never ate there, but we did and the place was packed. Most of the other patrons looked like locals, and the waffles were good.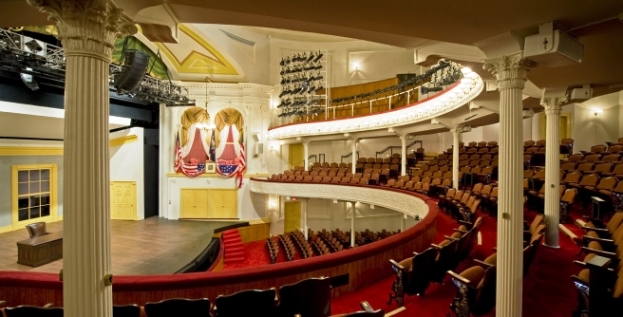 National Museum of American History
The National Museum of American History is home to some amazing artifacts that conjured up memories from our Baby Boomer childhoods. Artifacts such as Dorothy's ruby red slippers from "The Wizard of Oz," the "Anywhere but here" signpost from the "M*A*S*H" television series. If you didn't wear those comfy shoes to walk around, you can learn about the Smithsonian, the National Mall, and the rich history of Washington, D.C., on a three-hour Segway tour that departs from this particular museum's Mall entrance daily.
Viewfinder Tip: Be sure to bring a map when you navigate Washington, D.C. The city grid can be confusing, particularly when on foot.
Crime Museum
With short attention spans, we find the more involved in the experience we are, the better the chance we won't wander off at the sight of something shiny. The Crime Museum is perfect for people like us. This museum offers hands-on forensic workshops that are taught by real forensic scientists.You can learn about everything from fraud and forgery to crime scene investigation, putting yourself in a position to channel you inner CSI. Elsewhere in the museum, you can experience a police chase in pursuit of a speeding car with police driving simulators that are used in police academies for training, or put your skills to the test in weapon accuracy and judgment at a simulated FBI shooting range.
This is a full two-day itinerary. In fact, you could spend an entire day at the National Museum of History alone. We like to pack in as much as we can, even when we have just a couple days. We call this approach our "sampler platter'," since we only do it when we know we will come back for more of what we loved on another trip. In the case of Washington, D.C., the only question is when.