The Washington Monument – Washington D.C.
Like the Eiffel Tower, the Pyramids of Egypt, the Parthenon, and the Taj Mahal, the Washington Monument truly commands universal recognition as a marvelous sightseeing memorial. Small wonder, this monument, a marvel of 19th century engineering, is never missed on Washington monument tours.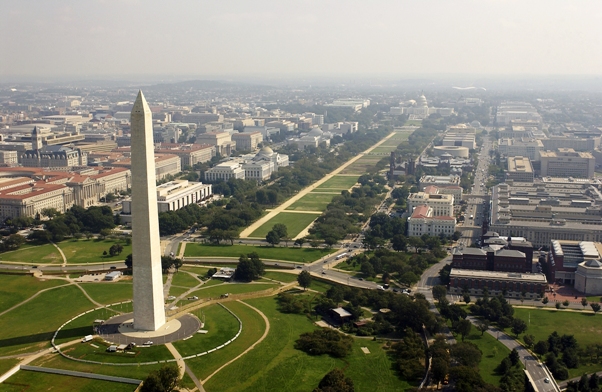 It is every tourist's desire to see the Washington Monument that soars high above the nation's capital. For those interested, there are various ways to get a Washington monument ticket.
The options include making reservations in advance, calling the Washington Monument toll free number to purchase your tickets, or getting tickets at the foot of the monument or getting the tickets at 15th Street Kiosk. The best way, however, is to book tickets online with a tour operator who undertakes Washington monument tours.
Here are some key facts and figures about the monument.
* The monument made of marble, granite, and bluestone gneiss is the world's tallest obelisk standing 555 feet 5⅛ inches tall.
* The memorial was built by architect Robert Mills in the 1840s.
* It was officially opened for public on October 9, 1888.
Did you know that the Washington Monument Restoration work itself was a great tourist draw? In case this facet is not narrated to you by the tourist guides of Washington monument tours, here are two interesting pieces of information.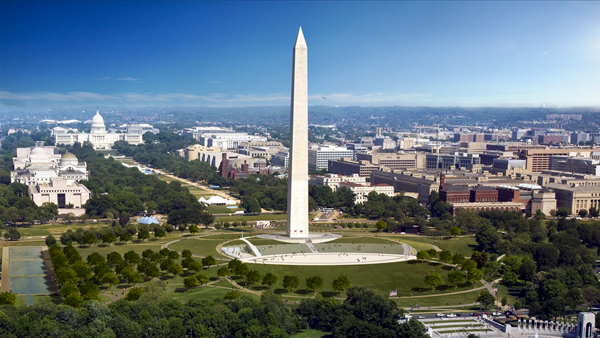 * The Washington Monument needed major restoration work to combat years of weathering and aging. To undertake this work during 1998-2000, architect Michael Graves was appointed to design the scaffolding and the interior observation and exhibit levels. As we all know, scaffolding during construction is a purely functional creation, mainly to transport workers and goods up and down safely. In all cases, scaffolding looks very mundane to draw any public attention. But the scaffolding of Washington Monument was radically different.
Categories: Abacos, USA, Washington DC
Tags: Eiffel tower, etraveltrips, Historical site, Michael Graves, National Monuments, National Parks, Robert Mills, Tourism, Tourist attraction, travel, travel deals, United States, vacation, Washington, Washington DC, Washington DC vacations, Washington Monument