Washington The San Juan Islands
Go island-hopping—and keep an eye out for orcas, In the northwest corner of Washington State, the waters of Puget Sound, the Strait of Georgia and the Strait of Juan de Fuca mingle, forming the Salish Sea, home to the forested, rock-faced San Juan Islands, whose landscapes range from tightly folded mountain peaks to rolling moors and farmland.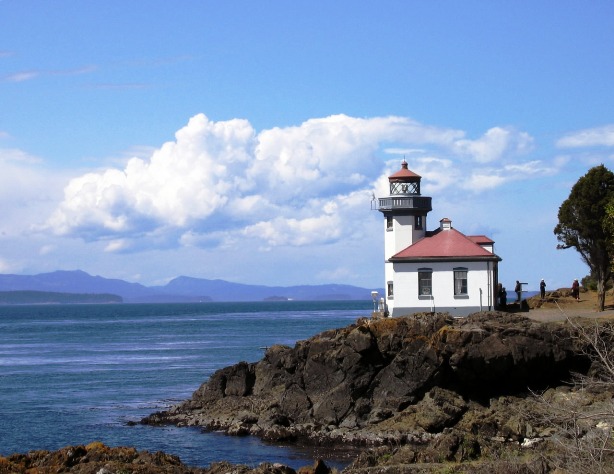 Although the San Juan archipelago contains more than 750 islands scattered across 10,000 square miles of Pacific waters, only 170 are named, only about 40 are inhabited and only four are served by Washington State Ferries.
Despite their proximity to Seattle, the islands have significantly better weather (due to the Olympic Mountains' rain shadow) and have remained relatively undeveloped, retaining their bucolic charm. Three have plentiful resorts and facilities, and each has its own distinct character. Lopez is the most rural, with fields and pastures stretching across its central plateau. With few hills and friendly drivers—it's one of those places where everyone waves hello to one another—Lopez is a great island to explore on two wheels.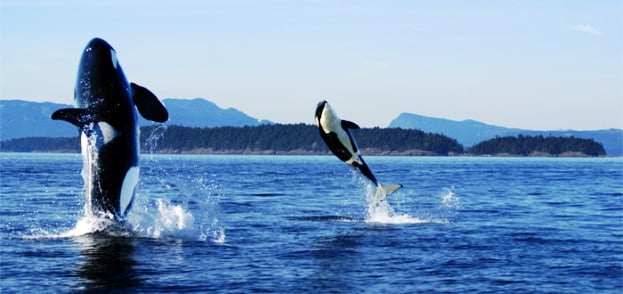 Many consider Orcas Island the most beautiful. It is the rockiest and most mountainous, nearly divided into halves by the intruding waters of East Sound. From the top of 2,409-foot Mount Constitution in rugged Moran State Park, the views stretch from Mount Rainier in the south to Mount Baker and north to Vancouver in British Columbia. Relish the view from the waterside deck at Christina's, the most sophisticated dining room in the San Juans, with creative Northwest cuisine. Stay at the historic Rosario Resort and Spa, whose centrepiece is the 1906 waterfront mansion built by a one-time Seattle mayor, or spend the night in a yurt and sun yourself au naturel on the private, clothing-optional beaches of Doe Bay Village Resort.
Categories: Abacos, San Juan Islands, USA, Washington
Tags: Adventure Travel, Family vacations, Juan de Fuca Strait, Moran State Park, Mount Constitution, Olympic Mountains, Salish Sea, San Juan, San Juan Island, San Juan Islands, sightseeing, usa, Washington, Whale watching