The White Elephant has graced Nantucket's harbor since the 1920s. Oozing maritime character, this unique hotel spa blends island charm and eclectic design with sophisticated amenities and cuisine.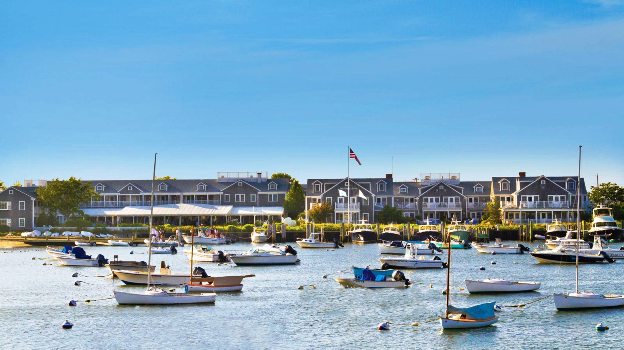 The White Elephant has a long history of watching over Nantucket's magnificent harbor. Since the 1920s, it's provided a prime location to explore the cobblestone streets lined with boutiques, galleries, museums, and restaurants that make this island so well-loved.
Whether you choose a Room, a Suite, a Loft, or a Cottage, the New England charm comes included. The white wicker of the Harborside Lawn provides the perfect setting for gin and tonic and witty conversation on a warm afternoon, or you might indulge in a mint iced tea and seaweed therapy at the spa. At dinner, tempt your palate with fine cuisine and a special bottle from the White Elephant's award-winning cellar. Then, perhaps, the library's plush sofa will invite you to curl up with a book and a glass of port by the fire.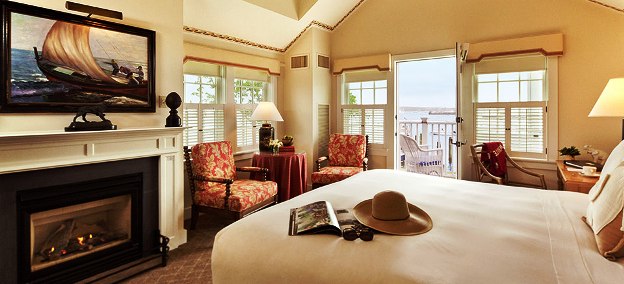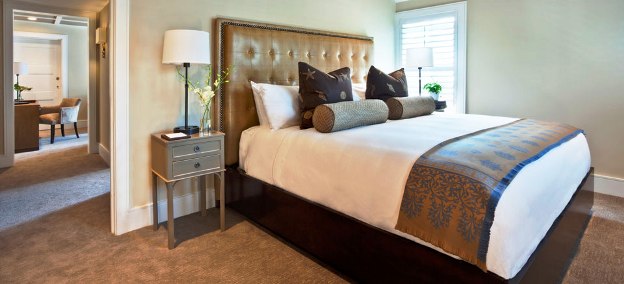 A natural extension of the top-rated White Elephant Hotel, the White Elephant Village offers inviting accommodations and first-class amenities in a beautiful resort setting. Choose a deluxe room or suite in the newly finished Inn at White Elephant Village-or opt for a one-, two-, or three-bedroom Residence with all the comforts of home.
A short walk from both the White Elephant Hotel and Nantucket Town, White Elephant Residences combine the pleasure of a private vacation home with the amenities of a first-class resort. Each of the 25 Residences features its own unique floor plan, and comes decorated with custom furniture, wool rugs, and artwork-as well as a selection of fabrics inspired by the natural beauty of Nantucket.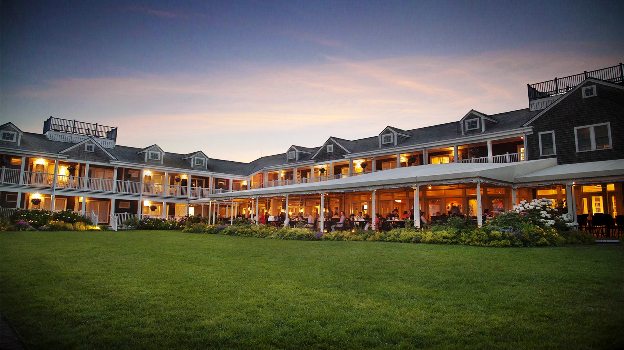 Dining
Brant Point Grill Menu
BPG's menu is anchored by fresh seafood, flavorful steaks, and artfully prepared dishes. Treat yourself and guests to a savory lobster dinner, or enjoy a lunch pairing of breathtaking harbor views and delicious grilled salmon salad. BPG has the best Sunday Brunch on Nantucket Island, while the BPG Bar serves some of the finest appetizers and cocktails this side of paradise.
BPG Breakfast
Brant Point Grill's breakfast is simply irresistible. Enjoy early morning views of Nantucket Harbor from the dining room or dine al fresco on the covered deck while you savor everything from omelets and waffles, to an incredible array of homemade pastries. Served 8am-11am (except Sunday Brunch days which are 8am-10am).
BPG Lunch
Lunch at the White Elephant offers al fresco dining on the Harborside Terrace. Spectacular views of the harbor and the lush hotel gardens complement a menu of crisp salads, fresh seafood, daily specials and select wines. Served 11:30am-3pm.
BPG Dinner
Dinner at Brant Point Grill, overlooking the flickering lights of the ever-changing harbor, features local seafood and a steak menu unmatched by any restaurant on Nantucket. Served 5:30pm-9pm.
BPG Bar
If you are craving "made from scratch" New England Clam Chowder, Nantucket Crab Cakes or the Benedict Burger, then head for the BPG Bar. The Bar menu features salads, burgers, and our daily raw bar. Serving daily 3pm-11pm.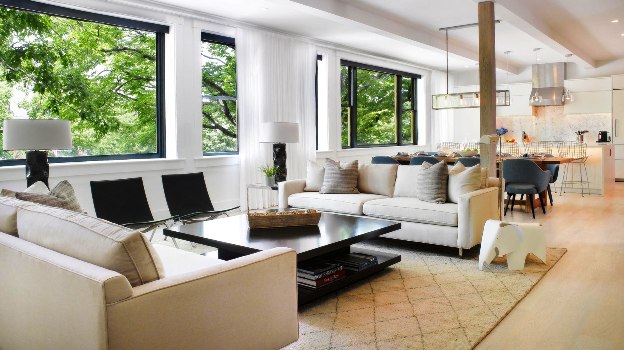 Spa
The White Elephant Spa focuses on the power of purity by channeling natural elements as a part of each treatment, with the goal of providing a revitalizing, refreshing, and invigorating spa experience. The White Elephant Spa fuses scenery with serenity, nature with nurture.
This beautiful Nantucket Spa offers treatments and services using nature's finest ingredients. Upon your arrival, you can relax in the Serenity Room, accompanied by a glass of flavored water as you take in the neighboring harbor and lush, green gardens.
The Spa offers the following selection of treatments includes massage, facials, body treatment, and add-on services.
The White Elephant is a member of Nantucket Island Resorts which includes White Elephant Village, the White Elephant Hotel, The Wauwinet, Jared Coffin House, The Cottages & Lofts, and Nantucket Boat Basin.
The Hotel & Residence offer complimentary bicycles and complimentary transfers to/from fast ferry.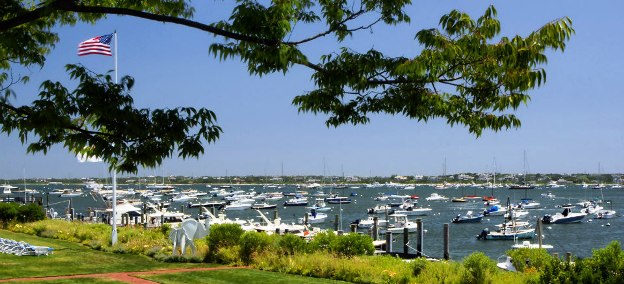 Location 
Nantucket is located 30 miles off the coast of Cape Cod, Massachusetts. It is accessible year-round by flights from Boston, Providence, New York/Newark, Chicago, Washington, D.C. and Philadelphia. Regular ferry service is available from Hyannis, Massachusetts. The White Elephant is just minutes away from downtown Nantucket and the ferry landings with are within easy walking distance.
White Elephant
Address: 50 Easton St, Nantucket, MA 02554
Phone:(508) 228-2500
Hotel class: 4 stars