The World Center Hotel overlooks the World Trade Center, as well as the memorial pools. The views from the room are not only historically moving but as you go to the 20th floor's World Terrace Club you get a sweeping view of New York. You can also enjoying a cocktail or continental breakfast on the sky terrace.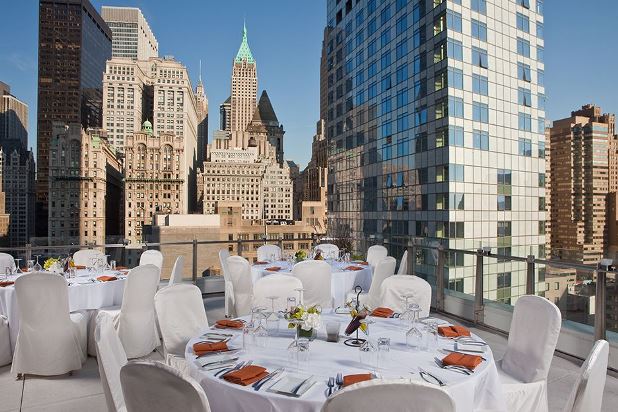 Accommodations
Rooms and suites with a corporate-sleek decor feature blond wood built-ins, plus free WiFi and flat-screen TVs; some have kitchenettes and/or city views. The minimalist rooms are well equipped. All have Eco-friendly shower heads and rooms that seem to be soundproof — a remarkable feat in the heart of downtown New York. Some have kitchenettes and/or city views.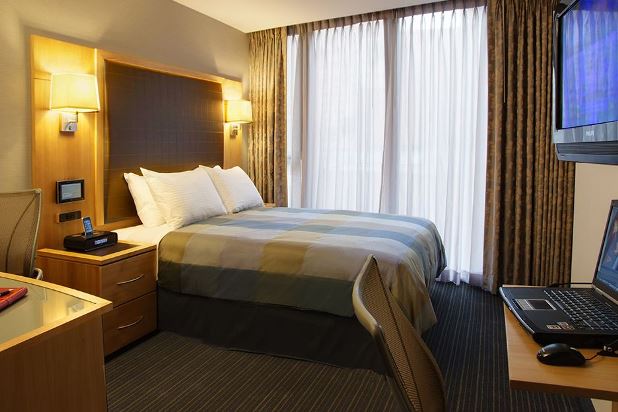 Complimentary sleep kits, yoga mats and loaner IPads are available by request. Rector Street subway station is within an easy walking distance, making the city outside of downtown very accessible.
Dining
View of the World Terrace Club
Guests of the World Center Hotel have complimentary access to View of the World Terrace Club, a private restaurant, bar and business club perched atop the hotel on the 20th floor. With unfettered views of the Hudson River and National September 11 Memorial & Museum to the north, and spectacular views of downtown Manhattan's harbor and the Verrazano Bridge to the south, hotel guests will find the venue ideal for dining and socializing, as well as for working independently or hosting formal or informal meetings.
The setting is truly at the intersection of work and wonder with its year-round indoor/outdoor dining terrace, bar with expansive windows overlooking downtown New York and its inviting, comfortable lounge area.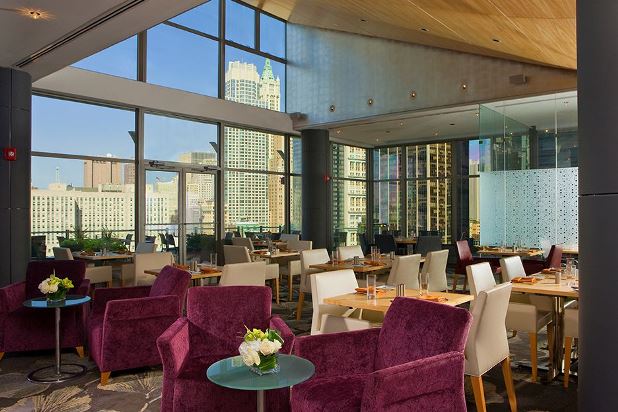 Location
This high-rise hotel is across the street from the World Trade Center, in view of the National September 11 Memorial & Museum and its reflecting pools. It's a 6-minute walk from the Battery Park City Esplanade along the Hudson River, and within 5 blocks of 3 subway stops.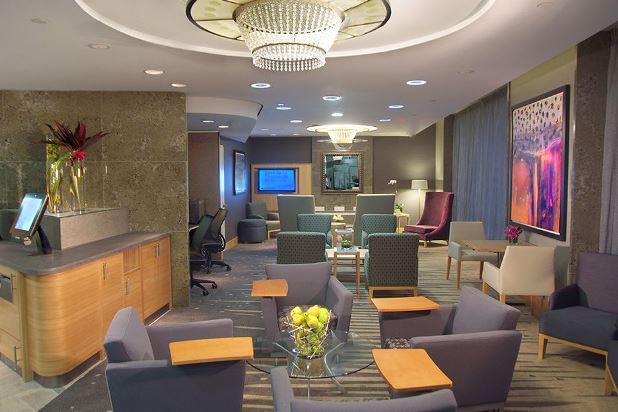 The World Center Hotel
Address: 144 Washington St,
New York, NY 10006
Phone:(212) 577-2933