Wrigley Field a great American stadium
When it opened on April 23, 1914, Weeghman Park was a typical stadium of its time, with seating angled close to the field and no upper decks or skyboxes. Today, it's called Wrigley Field, and there's no other place quite like it in baseball.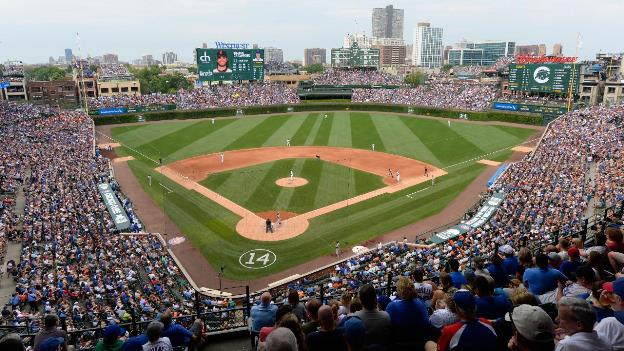 Charles Weeghman built it for his Chicago Whales, a club in the short-lived Federal League. When the upstart league disbanded after the 1915 season, he joined a group of investors to buy the National League Cubs and move them to his stadium—and thus began nearly a century of hardball history (and heartbreak) on Chicago's North Side. Chewing gum magnate William Wrigley gained full ownership of the team in 1919, and the ballpark was renamed Wrigley Field in 1926. It's the second-oldest park in the majors, after Boston's Fenway Park, and the only one remaining from the Federal League.
Categories: Abacos, Chicago, Illinois, USA
Tags: Baseball, Baseballl stadiums, Chicago, Chicago cubs, etraveltrips, Family vacations, Federal League, Fenway Park, Great Ballparks, Illinois, MLB, New York Mets, Soldier Field, travel, Wrigley, Wrigley Field