Zannos Melathron Luxury Hotel in Santorini Greece
The history of Zannos Melathron starts at the end of the 18th century. Michael Zannos was the first owner of the mansion and a rich man who started building the mansion in 1870. The mansion was given as a dowry to his daughter Eroulia, when she got married to captain Nikolas Sorotos. The couple had a baby girl, called Mania and the mansion passed to her after the death of her parents.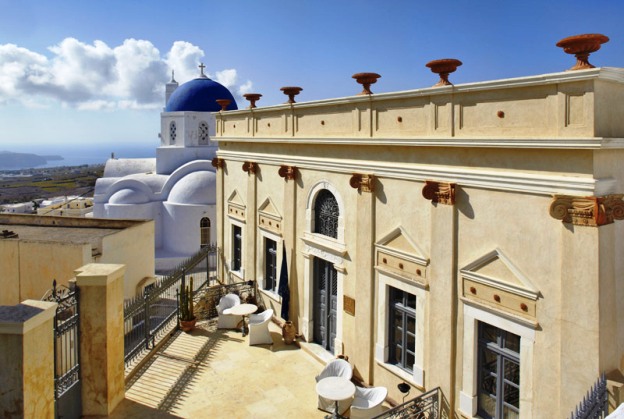 Mania married to a famous Greek doctor and she moved to Athens. She spends her summers in the mansion and Zannos Melathron became her shelter during the troubled winters of World War II. After Mania the mansion was given to her son, Konstantinos and then to today's owners, Mrs B. Fytrou, a granddaughter of the first lady, Eroulia.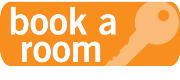 On the other hand, the village of Pyrgos, the full name is Pyrgos Kallistis meaning the most beautiful castle, in Santorini has a rich history as well. Was the newest of the five castle cities built during the Venetian era of the island (13th to 16th century). The castle city of Pyrgos village was built during the 15th century and the walls of the houses were the surrounding walls of the fortified area. The castle was built to protect the habitants of Pyrgos from the pirate attacks that were really often at those times. The village of Pyrgos was the capital of Santorini before Fira.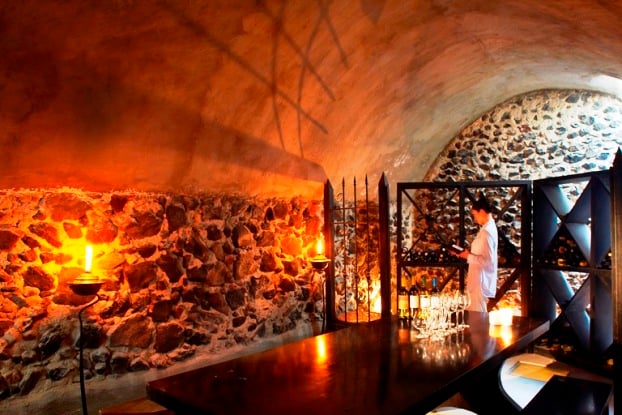 Zannos Melathron was created when Pyrgos village was in its highest point of prosperity. Zannos Melathron was representing the richness and aesthetics of its era. An era that became timeless on the architecture and the interior decoration details that today, after a total renovation and the addition of all modern amenities and facilities, is one of the most beautiful and historic hotels in Santorini that you can enjoy your holidays with a truly memorable stay.
Categories: Abacos, Europe, Greece, Santorini
Tags: Athens, etraveltrips, Fira, Greece, Greece hotels, Hotel, Konstantinos, Luxury Hotels, Pyrgos Kallistis, Resorts, Romantic getaways, Santorini, Santorini Hotels, Shopping, sightseeing, World War II, Zannos Melathron Luxury Hotel